9 Reasons Digital Nomads Will Enjoy The Philippines
Thanks to modern technology, people are pushing barriers and expanding their work opportunities outside the office. The internet has been a solid backbone behind to why it has given work options more flexibility. As more people build the confidence to start their own companies online, many prefer to work and even travel at the same time. Here are some reasons why digital nomads should explore the Philippines.
1
Live comfortably
It's not difficult to sift the foreigners from the locals. The truth is, you'll find plenty of them scattered among the islands whether it's for business or leisure. They feel right at home here because Filipinos are hospitable by nature. Even the kids running around want to befriend because it's not every day that they see someone like you.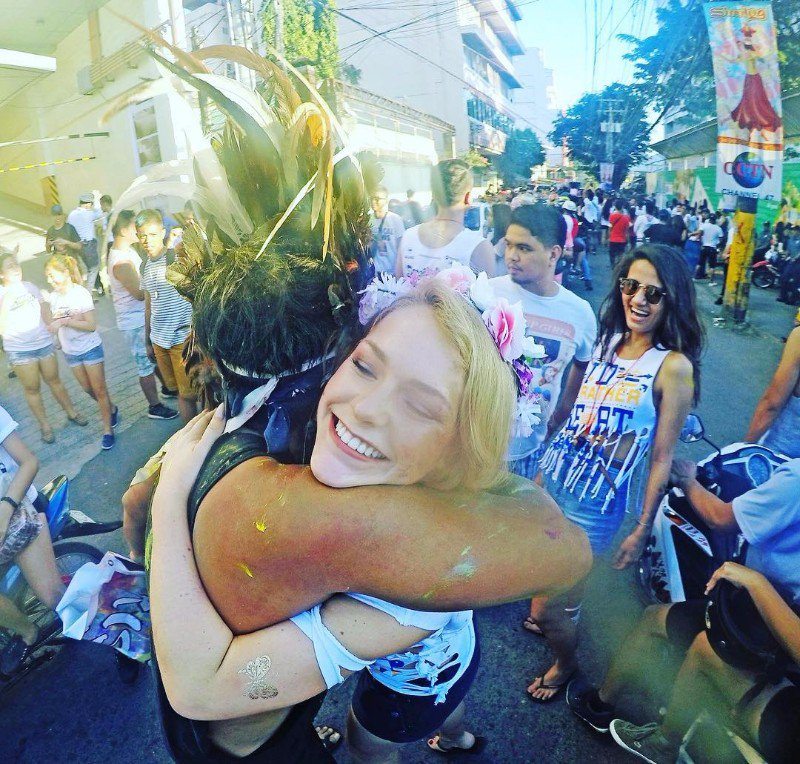 If you approach locals to ask a few questions, they might be caught off guard and become daunted at first. It's normal for them to laugh and smile. If they see to it that your intentions are innocent, they'll gladly help you out. Feel free to ask them anything, and they will try their best to really help you out. You'll learn plenty of street-smart information from these experts. Unlike most Asian countries, most locals are able to speak in English. If they can't speak straight, they'll find the right words to get you on track.
2
Travel to beautiful places
Oh yes, Philippines is a wonderful place to get lost in especially with exquisite destinations like world-class beaches and breathtaking landscapes. It's a tropical paradise that you may have seen before in your dreams. It is highly recommended to travel different parts of Luzon and Visayas. There are plenty of options that you can try getting around whether it's by plane, bus, and ferry.
Avoid certain places in Mindanao, because there are guerrilla groups that are notorious for kidnapping foreigners (yikes!). Just check travel advisories before you decide to head anywhere so that you're safe. However, there are too many destinations to mention that you really have to visit. Paying a visit to these places can give birth to new business ideas or refresh you from stressful work events. You also never know who you're going to run into and could use this chance for networking.
3
Create job opportunities
The sad thing about the Philippines is that many educated workers leave the country to seek better (and often, financial) opportunities. You really can't blame them because companies can get selective of who they're hiring. Suddenly, there's an influx of qualified but jobless candidates. Also, the market can become really competitive depending on which sector. This is where digital nomads have done much in helping create better jobs.
When you think it's finally time to recruit more members of your team, you won't have a hard time doing so. In general, people are open to work opportunities. Their starting salaries can range from USD 200 to USD 300 (USD 1 = PHP 50 as of December 2016). Filipinos have great work ethics and are known for their tremendous dedication, hardworking nature, and friendly personalities.
4
Live less, do more
Everything is relatively cheap once you've discovered the best places to stay at. If you heavily prioritize your home for the next few months, opt to rent a nice apartment for a discounted long-term rate. Depending on where you are, they can range from PHP 17,000 to PHP 50,000 per month. Daily rates can cost you around PHP 2,500. For a cheaper alternative, you can choose a hostel that will cost about PHP 500 per day.
The cost of living in the Philippines really depends on the needs and lifestyle of digital nomads. In other words, it's really up to you on how you plan on living your life. For example, a rural area (like Laguna or Batangas) outside of the city is an ideal place if you're a simple person. If you like spending your nights out drinking and socializing, you'll probably enjoy the city like Makati or Bonifacio Global City. Don't stay at shady places like near the slums where some criminal activities take place. Digital nomads don't have to live a flamboyant millionaire here. Keep a low profile, and you'll turn out just fine.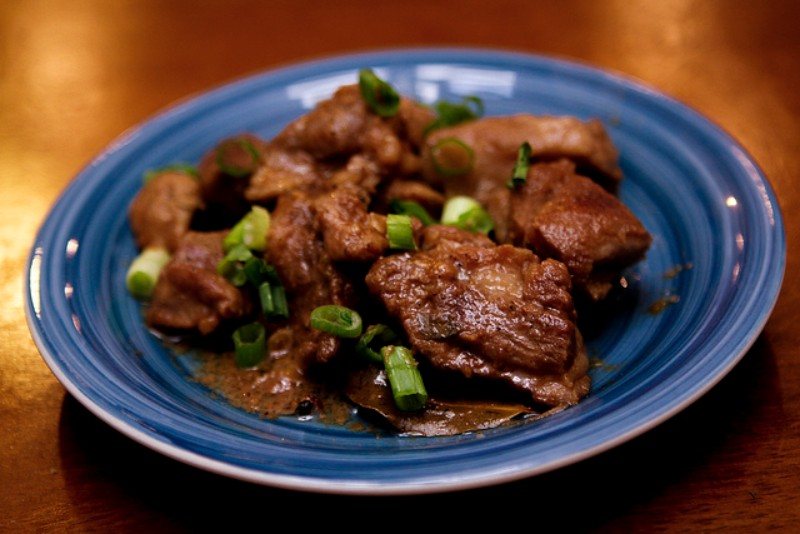 Food is not a problem here either. If you're not a picky eater, try out the local carinderia. You'll be overwhelmed with all sorts of yummy dishes that go well with rice. Their prices start from PHP 50 and go up to PHP 100. In general, the Filipino cuisine is saturated with fatty and oily (but delicious) meats. A decent meal at a simple restaurant can cost you PHP 300 and more.
5
Network at a coworking space
Sometimes, the noise at coffee shops makes it impossible to work at. If you need a place to get all your work done, you may avail a membership or a dedicated desk in a coworking space. In coworking spaces, digital nomads can enjoy facilities like high-speed internet, overflowing coffee, printing and courier services, and your own private space.
Coworking spaces have flexible rental rates, from by the hour to by the month. You can book as a solo worker, or as a team (and avail of great group discounts). Expect to shell out much less compared to renting a space yourself: daily rate for many coworking spots starts at PHP 450, while monthly rate starts at PHP 6,000.
6
Stay longer through extended visas
Normally, foreign nationals enter the country on a Tourist Visa good for 30 days. If you plan to overstay, head over to the Bureau of Immigration just before your visa expires. You may choose to renew your visa for a certain amount. If you plan to stay for a long time, just keep extending your visa not exceeding 36 months in total. Once you've reached 36 months, leave the country and return again so that you can start on a fresh slate!
There are consequences if you don't extend your visa within 30 days. There will be penalties that you will need to pay for. Worse of all, you can land in jail if the authorities catch you. Avoid this problem by extending your visa just before it expires to make sure everything's legal.
7
Access the internet easily
Here in the Philippines, you'll be lucky to find that the standard internet speed is 3Mbps. It will cover your basic browsing needs, exchange of emails, and Skype meetings. For high-speed internet in the Philippines, look into PLDT Fibr and Globe Broadband plans. This is an ideal choice for digital nomads if you're planning to stay for more than two years. If not, you must be ready to face the disconnection and penalty fees that come along with it. You can look into pocket Wi-Fi devices that are available and ready to use anywhere. Telecommunication providers such as Smart or Globe also provide decent LTE services for smartphones and tablets.
As you venture outside of the city, the signal can get weak. If you need to access the internet, say, on an island, the last option to settle for is an internet café. The blazing speed is perfect to get everything done. However, internet cafés are fast venues for hardcore and noisy gamers. For that reason, adopt any of the major cities such as Metro Manila, Cebu, or Davao as your home base. In those areas, the signal is sure to be strong. Whatever your digital nomadic lifestyle is, the Philippines can surely provide all your needs!
8
Live mostly tax-free
Unlike some Asian countries, foreigners are lucky enough to skip paying income taxes. That way, digital nomads can experience more freedom and put more savings into the bank. Good news for you then! Do note, however, that prices of goods and services in the Philippines are subject to sales tax, value-added tax, and service charge.
9
Commute anywhere
In the city, there are plenty of options to get around like the bus, jeep, and trains (MRT and LRT).
However, commuting can be difficult in Manila if you're not a local. There are no schedules nor route maps for many public transportation options like buses and jeepneys. This is unless you are taking a long trip to a nearby province, in which case bus schedules are available. Train systems are also inefficient and crowded.
Commuting within the city can be made easier with ride-hailing apps such as Uber and Grab. Another option is point-to-point (P2P) buses that ferry you to and from strategic locations within the metro. If you would like to brave other methods of transport, it's best to always allot extra time before your scheduled appointments, as traffic can get congested quickly.
READ: Getting Around The Philippines
These are just some of the reasons why the Philippines is the best place for digital nomads coming from all over the world. They won't have a hard time adjusting to its friendly people, exotic destinations, and affordable necessities. There's always something to learn every day about the Philippines. Why not give it a shot?
Raring for a visit? Familiarize yourself with the Philippines even more with our comprehensive guide of everything you should know about this sunny country!
Are there any other reasons we skipped on? Do tell Philihappy all about it!