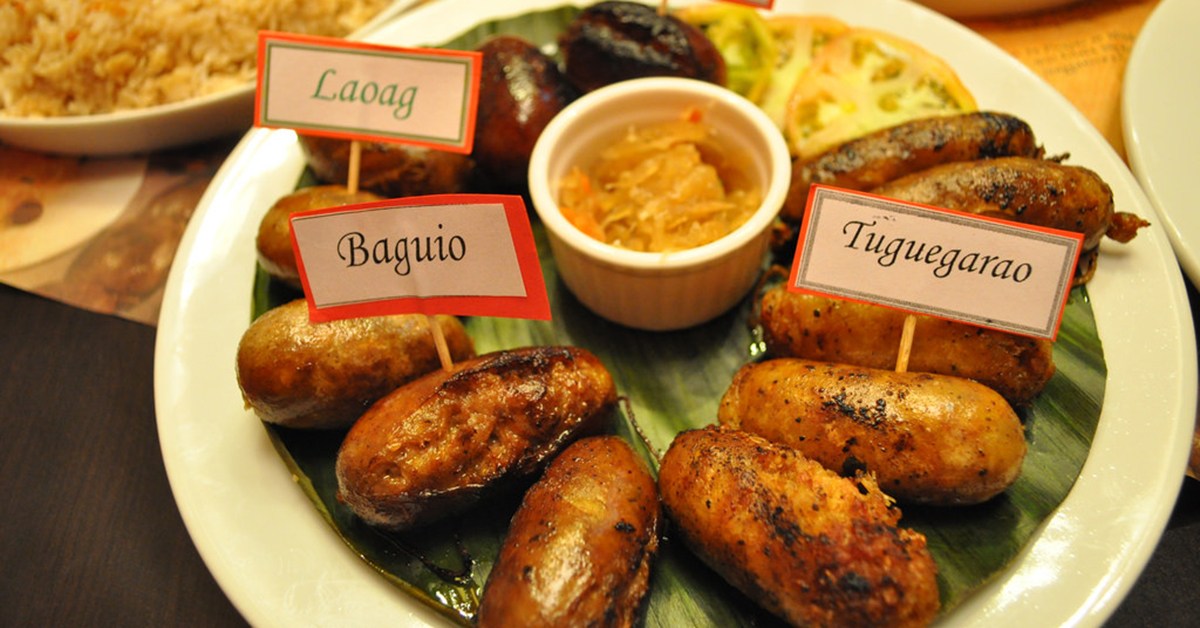 Longganisa Around The Philippines: The Best Of The Breakfast Staple
Mark BalidoJim is a part-time traveler & blogger but a full-time geologist & Filipino. He works & sleeps sometimes but eats all the time. He uses #supportlocal #visitpinas & #81at31 always. He dreams of promoting Nueva Vizcaya soon.
Food & Drinks
This time, let's pay tribute to the "long" in our longsilog—the longganisa. A Philippine version of the Spanish sausage called longaniza, it is a breakfast staple in Filipino homes. In fact, each province or region boasts its own unique recipe that creates a distinctive taste attributed to that locality.
Before we move on, let us first settle the debate on the difference between longganisa and chorizo, at least for this list.
In the Philippines, the terms are used interchangeably depending on the region. But paying homage to its Spanish counterpart, longaniza makes use of black pepper in its ingredients while chorizo substitutes this with paprika. The Philippine one comes in varieties other than pork, say tuna, beef, and chicken—all mixed with different spices. The plastic-like casing is cleaned-out and boiled pig intestines.
Now that's settled, here are 10 types that will make you crave for a tasty longsilog no matter what time of the day you are reading this.
Vigan Longganisa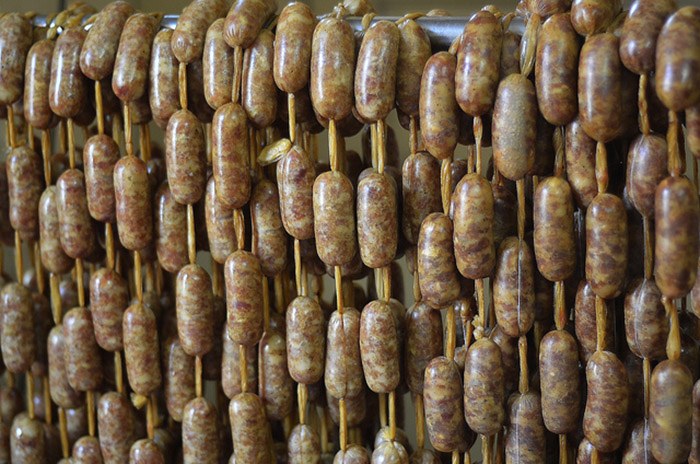 Vigan longganisa is what Vigan City in Ilocos Sur is most known for. The heritage city even has its own festival held every January for their homegrown product, which is now being proudly exported. What makes it so popular is its garlicky and sour notes that come from the combination of Ilocos sugar cane vinegar (sukang Iloko) and local garlic from Sinait which are both major products of the province.
READ: Touring Vigan City Destinations On A Budget
Get the best of both worlds by trying the special empanada with the longsilog filling! Ilocos empanada is also a popular foodie find in the province.
Lucban Longganisa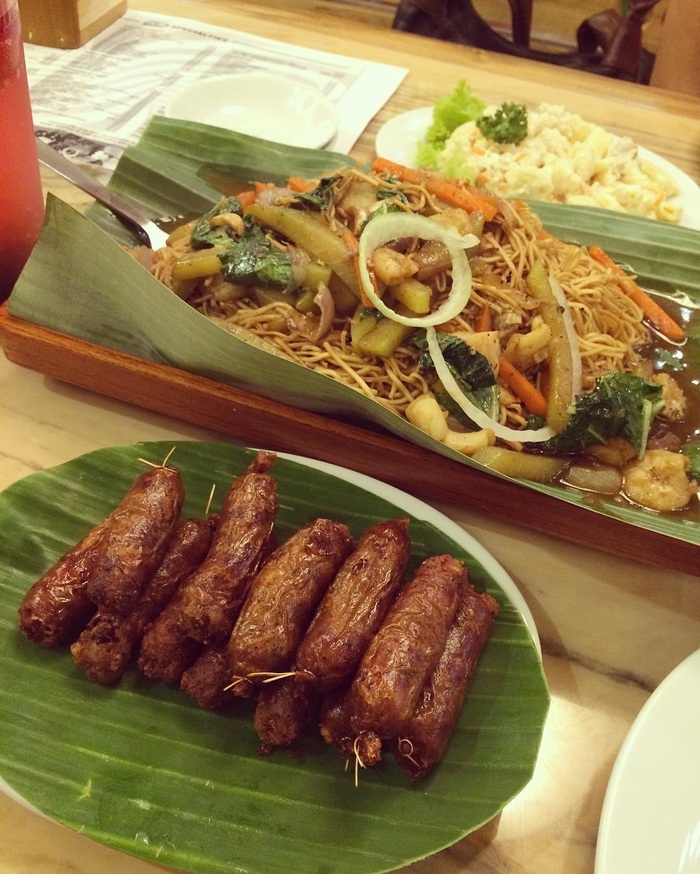 Aside from Lucban, Quezon's Pahiyas Festival, Lucban longganisa is also one of its pride foods. Their version also has a garlicky flavor, but unlike the Vigan one that has a distinct flavor from the vinegar used, Lucban's makes use of oregano. Other herbs are also thrown into the mix which gives Lucban's version a different scent.
Try Longsilog Lucban (PHP 115) at any Buddy's Pancit Lucban Restaurant! They have branches in Metro Manila, so you won't have to go far just to taste this delicious delicacy.
Tuguegarao Longganisa
Tuguegarao longganisa, also called Longganisang Ybanag, is famous in the region of Cagayan Valley. Another version that falls into the garlicky category, the Tuguegarao is plump and stuffed with minced garlic but manages not to be too overpowering. The yellow color is due to the achuete (annatto) cooked in oil that is part of its ingredients.
Cabanatuan Longganisa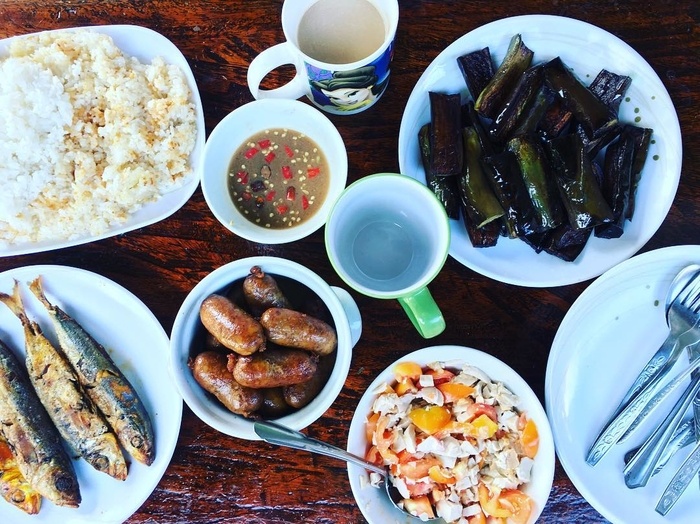 Known as the Longganisa Capital of the Philippines, Cabanatuan City in Nueva Ecija is heaven for all lovers of this breakfast staple. In fact, there are different variants of the Cabanatuan one, but the most popular is the batutay, or bototay for some. In this part of the country, their version of is beef-based, unlike the usual pork-based fillings. The batutay is sweet and savory; you can taste the garlic but with a distinctive sweet taste.
Look for Aling Otya's when you want to have a taste of Cabanatuan's batutay. Aling Otya's claims to be the origin of the recipe, therefore the pioneer in the market.
Alaminos Longganisa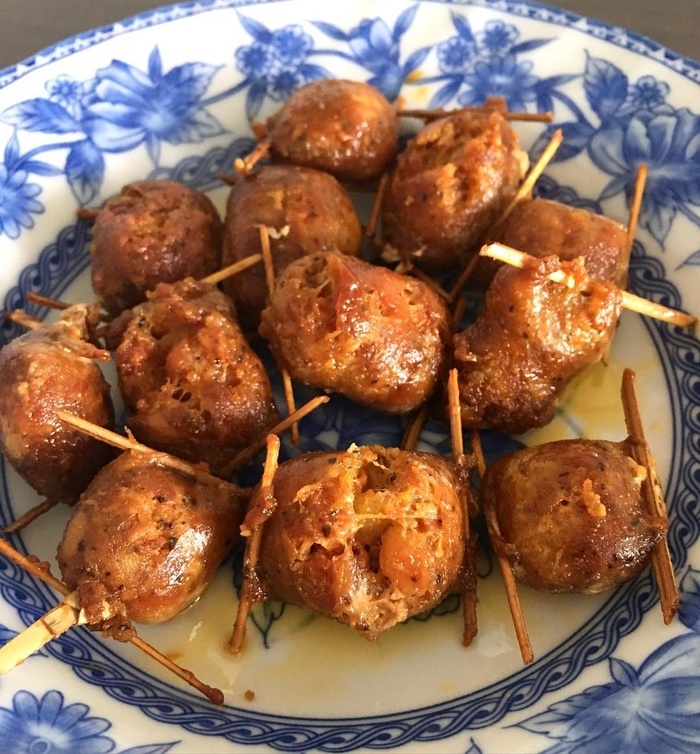 This one is easy to identify. When you see links divided by toothpicks on each end instead of the usual thread, then those are the Alaminos longganisas. Make sure you top off your trip to the Hundred Islands with this breakfast favorite of the Pangasinenses. Alaminos has a strong garlicky flavor, and recognizable saltiness, which could be from the local sea salt, which it's a big producer of!
Cebu Longganisa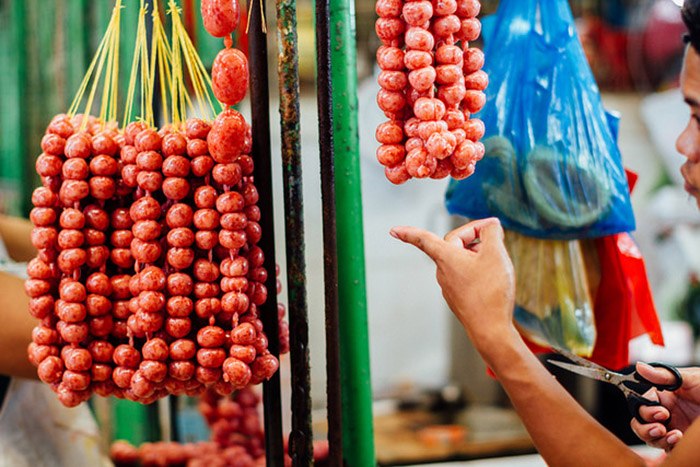 Aside from lechon and danggit, Cebu longganisa is one of the most sought-after delicacies in the province. The Cebuanos call it Longganisa de Cebu and Chorizo de Cebu. These are links of red balls that are sweet and (a little) spicy.
Calumpit Longganisa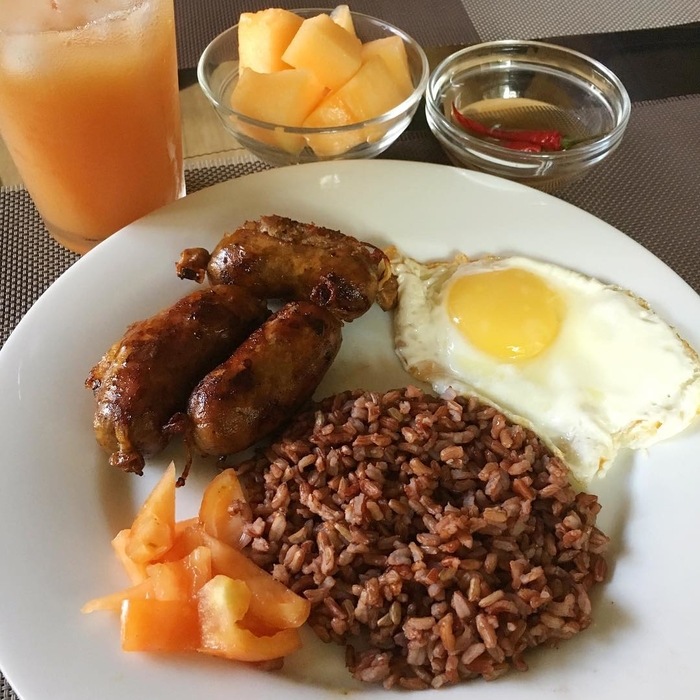 Calumpit Longganisa, or longganisang bawang (garlic), is a pride of Calumpit, Bulacan. If Cebu's version is straight up red, Calumpit's version is a lot paler. As the name suggests, it uses a lot of garlic. But what makes it unique is the flavor from the black pepper; local sellers may even ask you how much pepper you want in it.
Bacolod Longganisa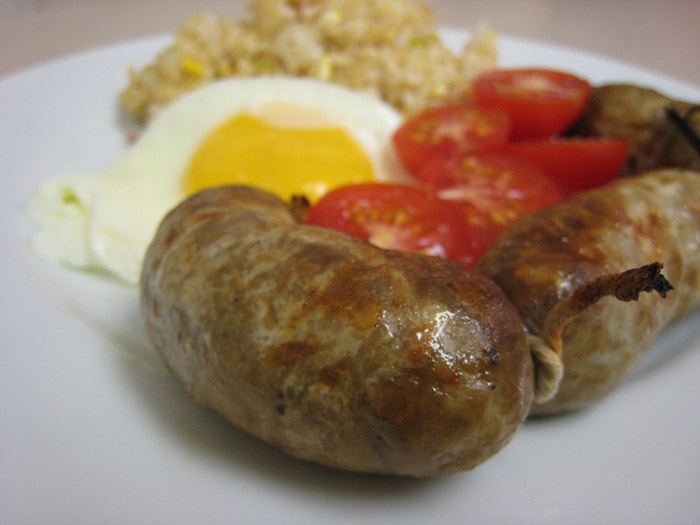 In Bacolod, they call the native delicacy "chorizo." Bacolod chorizos come in two variants: chorizo recado (salty and vinegar-flavored with a distinct smoky taste) and chorizo hamonado (sweet flavored). There are two popular brands that you can choose from: Manaloto's and (Tia Pining's) Ereñeta Bacolod Chorizo. You can find the latter at Rustan's Supermarkets, but the Manaloto's can be purchased in Bacolod supermarkets.
Pampanga Longganisa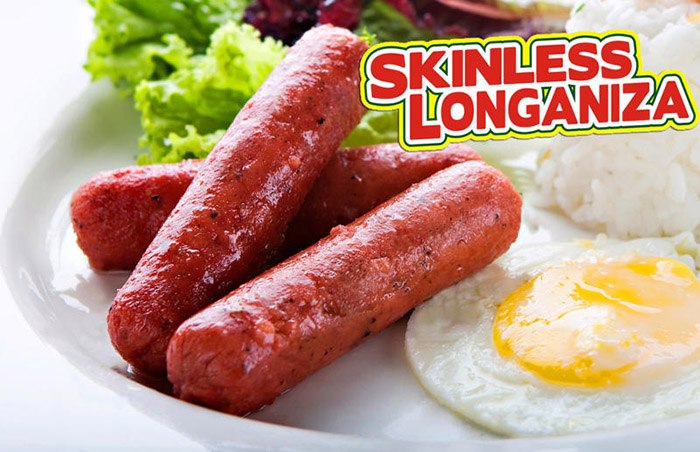 Pampanga longganisa is the sweet-type and skinless kind. It is probably the most famous and most accessible one in the country because of the brand called Pampanga's Best that is available in almost all supermarkets nationwide. The Pampanga version also varies from the fillings used (beef, pork, or chicken) to the flavor notes (smoky, sweet, garlicky, or salty).
Longganisa de Guinobatan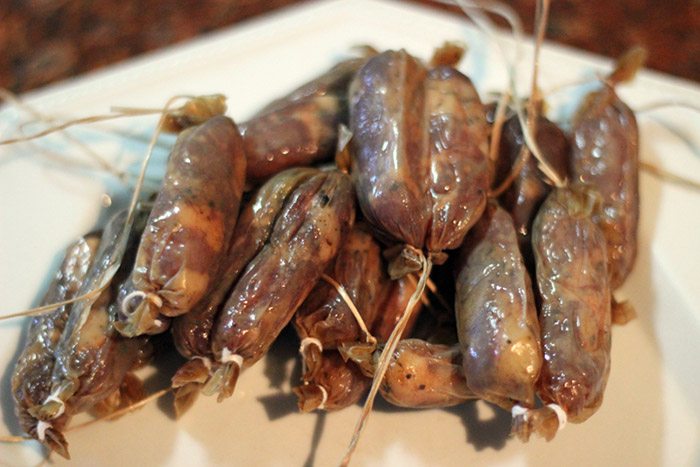 Bicol Express is not the only best dish in the region. This two-inch delicacy has found its way to the spotlight when the town of Guinobatan in Albay promoted their version under the DTI's One Town, One Product (OTOP) program. Longganisa-making contests are such hits during the Guinobatan Longganisa Festival.
What's so special about the Longganisa de Guinobatan is the texture. The locals proudly make these goodies by chopping the meat using bare hands and not by grinders.
Where To Buy Your Favorite Longganisa
Got no time to travel out of town? Satisfying your longganisa cravings is not that hard in the city. Check out the following spots!
Sonsi's House of Longganisa is at Madison Square Pioneer, Pioneer Street, Mandaluyong City. Get the longganisa platter for PHP 330 where you can choose three kinds of longganisas from the menu. You may call them at +63 2 706 5962 or at +63 917 801 4187 for queries and reservations.
Longganisa Sorpresa has two branches: one in SM North EDSA, and another in United Street, Kapitolyo, Pasig City. A plate of longsilog is worth PHP 95.
Zoricho is at the G/F of Silver City Mall, Frontera Verde, Tiendesitas Complex, Brgy. Ugong, Pasig City. If you want to cook your own longganisa at home, Zoricho Take Me Home accepts orders for delivery. For reservations and to-go orders, please contact Zoricho at +63 2 506 3391 / +63917 828 1782, or visit their website for the menu, promos, and events.
Regardless of different spices, different meat to fat ratio, and different styles, these longganisas are all proudly Philippine made and mirror our rich Filipino culture.
Which of these versions have you tried? What other versions have you tried that were not included in this list? Let us know through the comments section below!