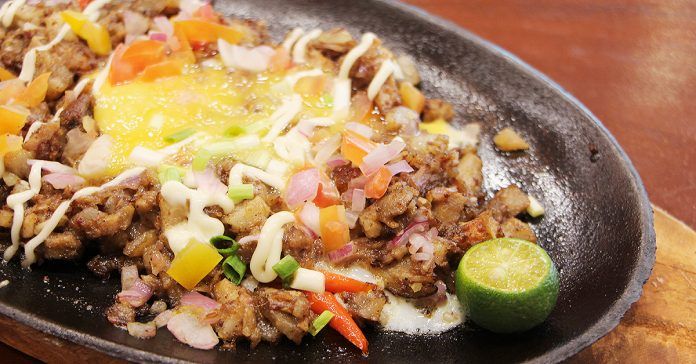 Jeepney Stop Boracay: Colorful Addition To Boracay's Food Scene
For sure, people go to Boracay for the beach and the vibe. There's something about the island life that will never get old, and it's what keeps Boracay's shores full and happy. However, it should also be noted that part of the great island vibe is the mouthwatering food choices, and the latest addition is Jeepney Stop Boracay!
From the owners of Subo Restaurant Boracay comes another iconic Filipino restaurant that is sure to be a favorite for many of Boracay's inhabitants. Jeepney Stop Boracay, which officially opened on July 13 may be a newcomer to the local restaurant scene, but it has everyone talking.
Named after the trademark mode of transportation in the country (which is, ironically, not seen on the island), Jeepney Stop Boracay is an affordable go-to for Filipino food that's perfect for big groups.
READ: Subo Restaurant Boracay: Authentic Filipino Cuisine And Dining Experience
Down-to-earth Filipino decor
Everything in the restaurant is well thought out to make Filipino culture and food very friendly and accessible. Bright, colorful wooden chairs and interesting wall art encourage tourists to come and stay and try the food they have to offer.
Regarding decor, the real showstopper is a real jeepney that was brought into the restaurant and converted into a bar. Indeed, the jeepney has become one of its most Instagrammed pieces!
If it isn't obvious with the whole jeepney concept yet, the restaurant serves Filipino food favorites from sago't gulaman, fish balls, silog meals, to halo-halo. Your meal will be all-Filipino from start to finish.
We went for late lunch, and the place was still packed with mostly tourists. Some were busy taking photos of the jeepney. Tours even made it into one of its must-try stops. Regardless of a busy lunch service, the servers were attentive.
Filipino favorites and new twists
We ordered Beef Beef Gap, pork sisig, talangka rice, and calamansi juice. One of us has never tried sisig and a different variant of rice (Filipinos have many!), so we went for these.
Beef Beef Gap is a Filipino version of bibimbap to cater to tourists from neighboring Asian countries. It is similar to the local tapsilog with added bean sprouts, carrots, cabbage, and cucumber. The beef has a bit of a sweet flavor, which we liked, but the whole dish could be better if there were more flavors in it. We're used to a tasty bibimbap that is moist because of the sweet and spicy bibimbap sauce and we were looking for something close to that. It would also be easier to mix the rice bowl that way.
On the other hand, the pork sisig and the talangka rice were just divine. There's just something about sizzling, glistening sisig that excites us. This one is supple and fatty, so be mindful of how much you eat!
The talangka (shore crab) rice was perfectly garlicky and salty. We loved this pairing and highly recommend you try it too.
For drinks, we had calamansi juice. We originally wanted sago't gulaman, a sweetened Filipino drink with pearls (sago) and gelatinous cubes (gulaman), but they ran out of it. Nonetheless, you should try it, or their other coconut juices!
Not having enough room for dessert, we had to pass on the highly recommended halo-halo but Jeepney Stop Boracay offers a huge serving of this sweet, Filipino dish!
Incredibly budget-friendly
The best part about Jeepney Stop Boracay? Everything is very affordable! A full meal good for two people will cost around PHP 500–600 with drinks. For light snacks or merienda, PHP150–180 will suffice. If you were a Boracay regular, you would know that these prices are not bad at all considering their strategic location at D'Mall as well. We even had to walk around Boracay before to look for cheap food spots!
Jeepney Stop was enjoyable for us, and we wouldn't hesitate to go back. More than anything, we appreciate the way they introduced Filipino culture in such a down-to-earth manner! Tourists would not normally be used to this. Besides the good food and ambiance, that colorful jeepney bar will have diners talking about it for ages!
Jeepney Stop Boracay
D'Mall, Boracay Island, Malay, Aklan
Facebook