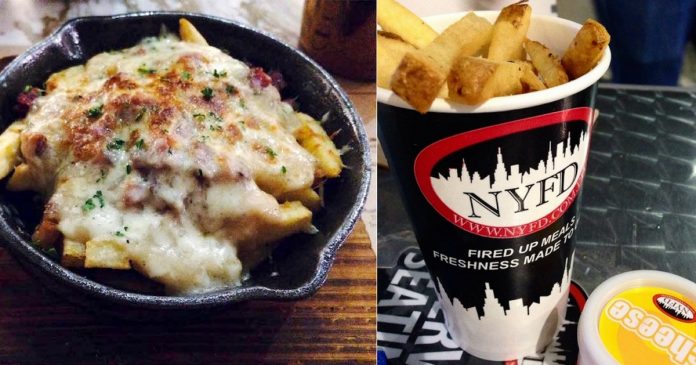 The Best French Fries in Manila For Every Kind Of Fry Craving
There's nothing quite so satisfying as a serving of fries (and by serving we mean anything from a small cup to a large bucket — NO SHAME). But in a city filled with endless incarnations of the sliced potato goodness, where does one start? Well, after scouring the city high and low (and ruining our diets in the process), we've come up with a list of the best french fries in Manila. No matter what mood you're in, there's a plate of fries that's perfect for you somewhere in the city.
If you're pre-gaming: Bucky's Cheese Fries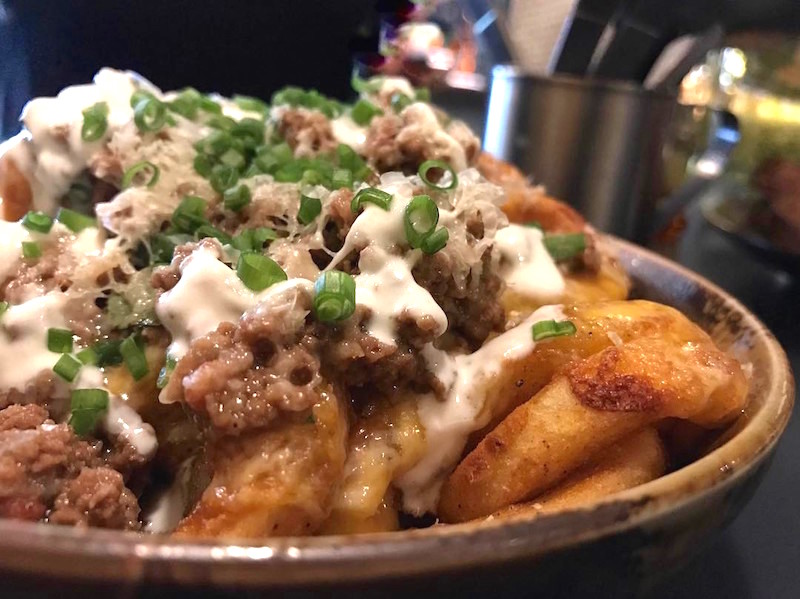 Bucky's may be known for their ice cream, but their cheese fries are something else. Topped with cheese, ragu, and sour cream, it's definitely a heavy dish — which means it's perfect for lining your tummy for a long night of tequila shots and rum cokes.
Bucky's
Don Pedro st., Población, Makati
Open Tuesday to Sunday from 11:00 a.m. to 10:00 p.m (up to 11 p.m. on Fridays and Saturdays)
Facebook
If you're hungover: Pound's #Bacon 210 Poutine
Bacon, fries, cheese, and gravy. It's a dish that sounds like it was created by a frat bro recovering from a bender. Except that the one served at Pound is a touch more gourmet. The home-cured bacon and thick-cut potatoes in their poutine are sure to make you feel even the slightest bit better as you nurse that hangover.
Pound by Todd English
Bonifacio High Street, Bonifacio Global City, Taguig
Open daily from 11 a.m. to 11 p.m.
Facebook
If you're in a rush, or on a budget: McDonald's Fries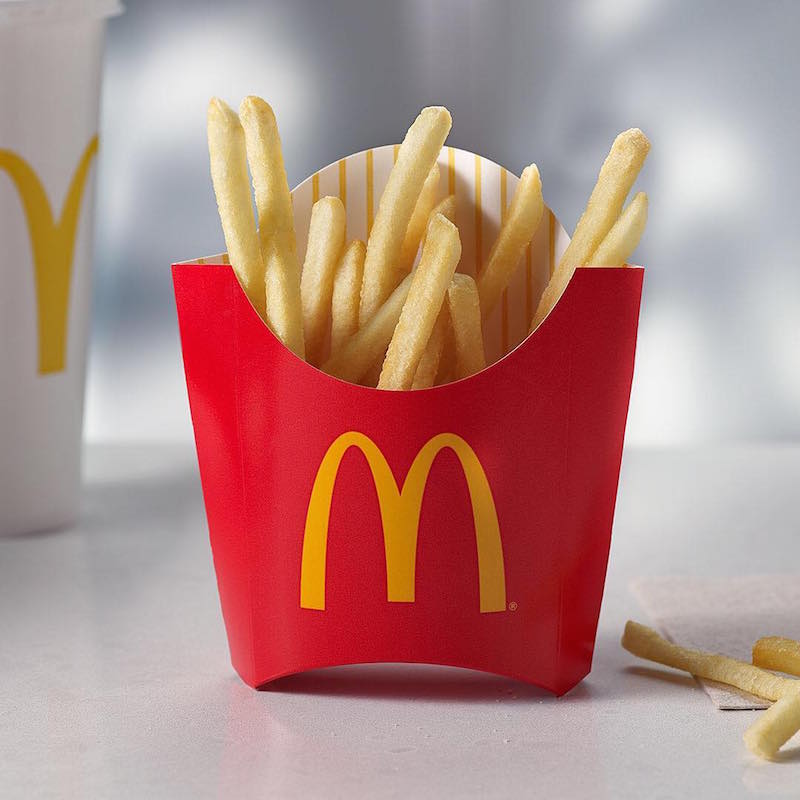 McDo arguably has the best french fries in Manila — at least when it comes to fast food. They're just the right amount of crispy and starchy, and go well with either ketchup or gravy. Also, if you're the soggy fries type of person, McDonald's fries is the best when it comes to that. The best part is, you'll find McDonald's just about everywhere, and they serve their fries fast and cheap. It's even better when they have their seasonal offerings on the menu, such as the Shake Shake fries and the Twister fries.
McDonald's
Branches all over the Philippines
Website
If you're feeling fancy but still want the fries: Cav's Truffle Fries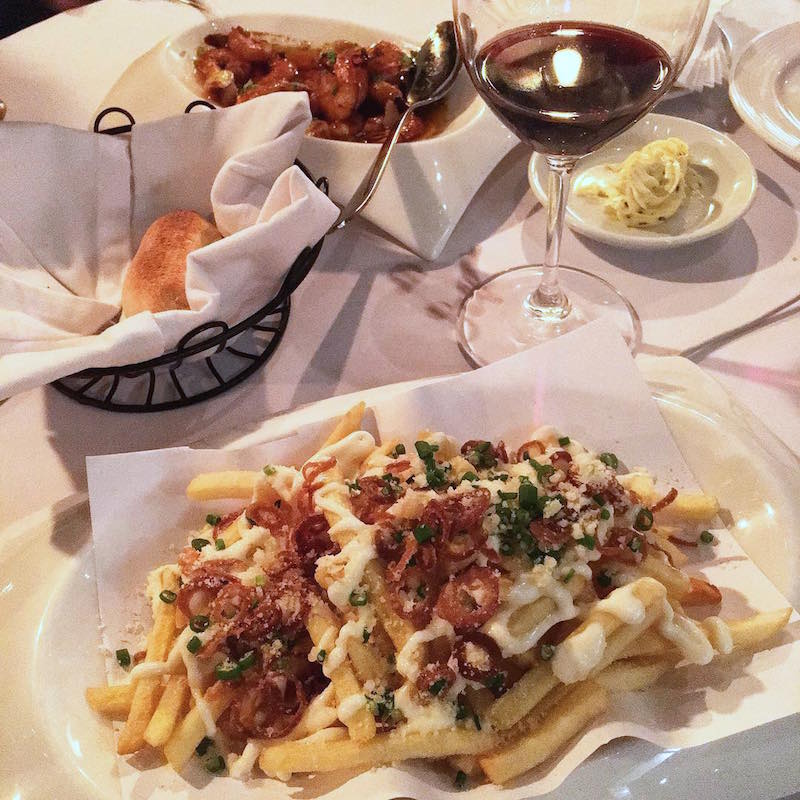 It is a universal truth that anything with a dash of truffle instantly tastes like a million bucks. Fries are no exception. If you want something more ~*classy*~ than your usual fries fix, head to Cav, where the fries are simply divine, dahling. Their plate of fries comes slathered in truffle oil-infused mayo, and crispy shallots on top. Just a warning: while the fries taste fancy AF, their goodness may make you want to stuff your face with them like a primitive caveman.
Cav Wine Shop - Cafe
The Spa Building, 9th Avenue cor. Lane P, Bonifacio Global City, Taguig
Open daily from 11 a.m.
Website, Facebook
If you're watching a movie: New York Fries and Dips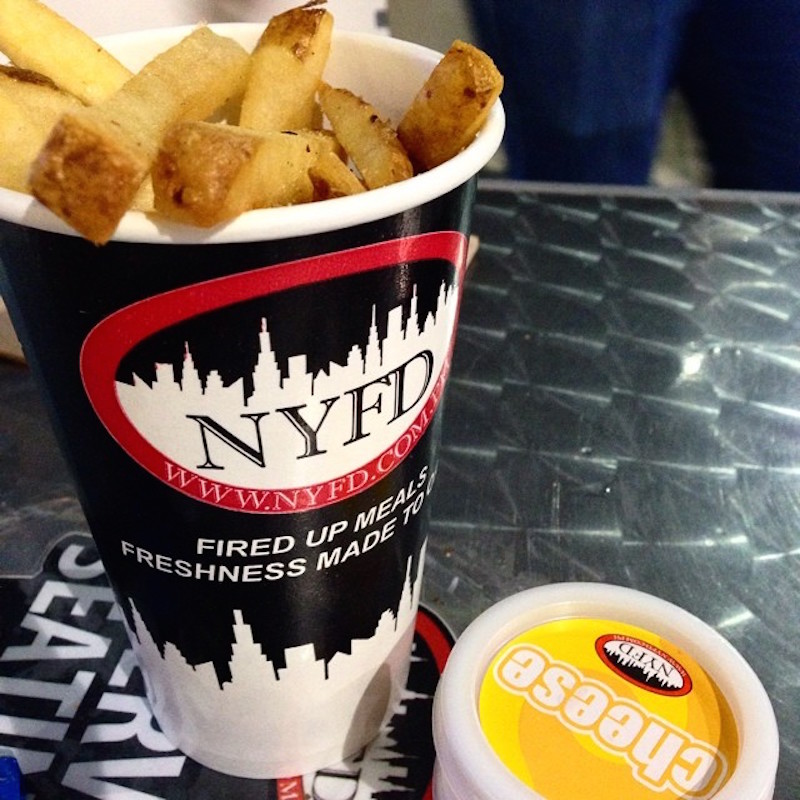 NYFD is an underrated gem, but they've been around forever for a reason. The thick cut skin-on potatoes fried to golden perfection are one thing. But it's the extensive category of dips that truly sets these fry guys apart. The dips are so good, we often end up eating the rest with our fingers. This is why they're so perfect for the cinema, because in the dark, no one can witness our secret gluttonous shame. Who knew that some of the best french fries in Manila comes in a soda cup?
New York Fries and Dips
Branches all over Manila, Davao, and General Santos City
Website
If you just love fries, period: Potato Corner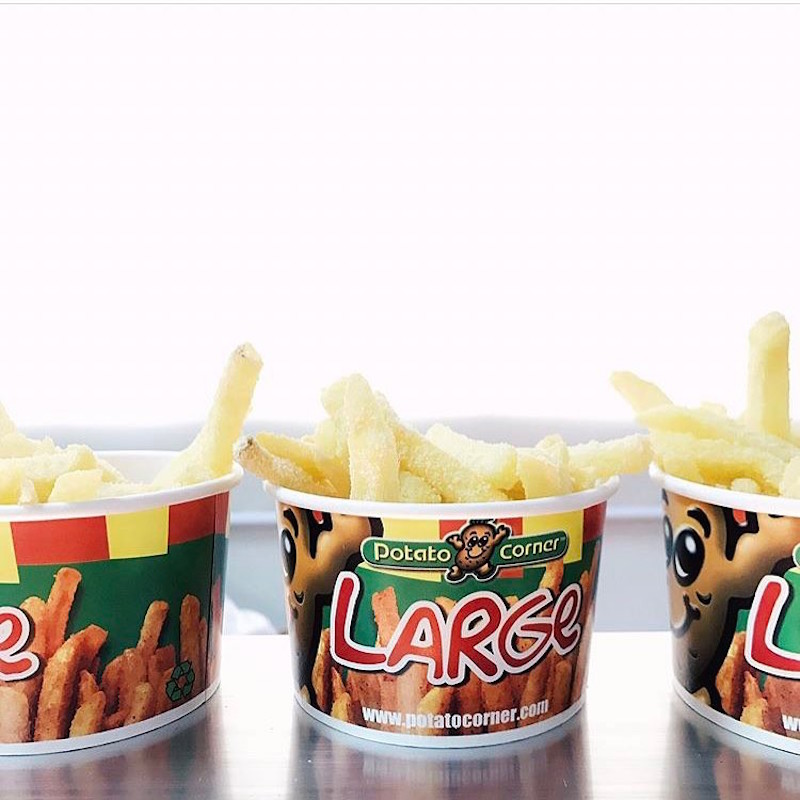 Really, nobody does it better than Potato Corner. It is, after all, an empire built entirely on fried potatoes. Their fries strike that wonderful balance between crispy and soggy, while somehow managing to still have that potato taste. There's also something downright magical about the way the Potato Corner flavoring sticks to the fry. It's something no other fries provider has managed to replicate. They also have serving sizes up that go up to buckets the size of a small saucepan, as if to say there is no shame in loving fries THAT much. We think Potato Corner serves the best french fries in Manila for true fries lovers. So go ahead, tuck in to that Tera bucket with pride.
Potato Corner
Branches everywhere
Website