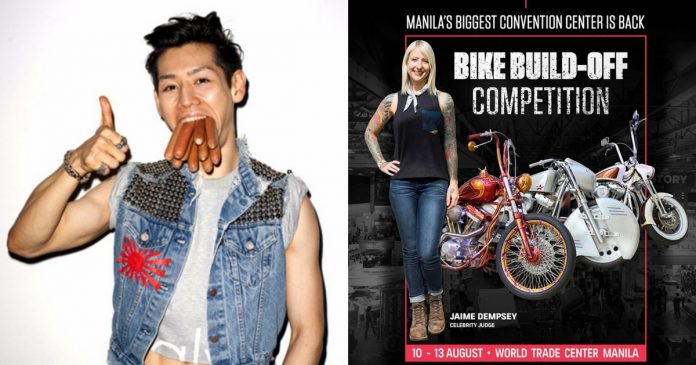 Here's What To Watch Out For At History Con 2017
Manila's most anticipated four-day event is about to arrive in August. You know what we're talking about, right? It's none other than History Con 2017, held right here in the Philippines! Witness all the fun-filled events that won't be replicated on the television. You really have to experience it for yourself. It's the perfect event that's suitable for all ages! Here are some events you do not, we repeat, do not want to miss out on!
Meeting the Celebrities

If you enjoy watching Pawn Stars, you'll see wisecracking Rick Harrison in the flesh. Get the chance to ask a few tips when it comes to pawning items. Watch as biker babe Jaime Dempsey of Ride N' Seek enters the room. Jaws will drop because of that pretty face backed by a pair of awesome arm sleeve tattoos. Local celebrities include Phoemela Baranda, a gorgeous model, and Gaby Dela Merced, a gutsy racecar driver. The two recently appeared on the action-fuelled reality show Celebrity Car Wars. This is just a glimpse of what's to come. All these celebrities and more!
READ MORE: Meet The Stars Attending This Year's History Con In The Philippines
Bike Build-Off Competition
Motorcycle fans, eat your hearts out! Once again, History Con Philippines 2017 is on the lookout for the most beautiful motorcycle in the country. Our favorite host, Jaime Dempsey, will be one of the celebrity judges for the Best Motorcycle competition. You can't miss out on these bad a** motorcycles and the creators who breathed life into them.
Airsoft War Games
Play for fun against your opponents when it comes to war games. Go to this event and try out airsoft or their Military Simulation (MILSIM). Sounds like a lot of fun, right?
Trans Am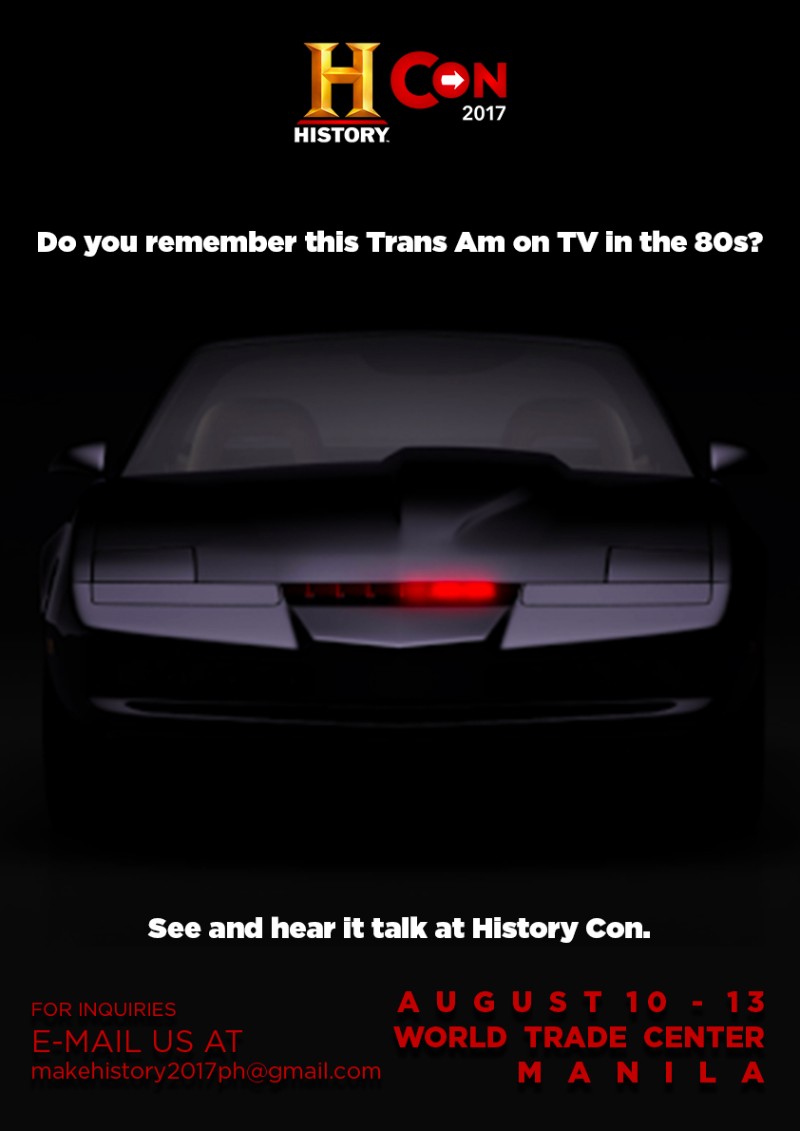 Are you fond of vintage cars? Come and see a muscle car like the magnificent Pontiac Firebird Trans Am in all its glory. We really can't wait to see this classic beauty in front of us at History Con 2017. That's something you don't see on the road every day!
Dr. Ambeth Ocampo's "Marcos Diary"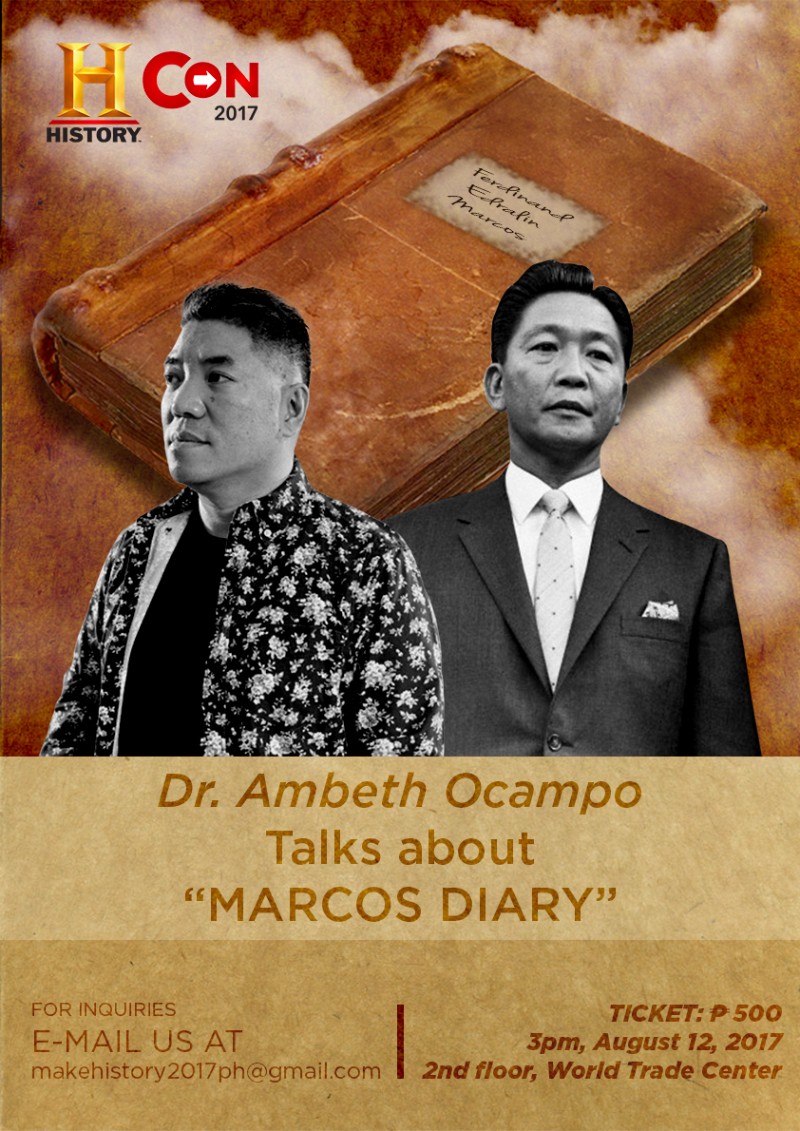 Dig into the archives of Ferdinand Marcos who stands as one of the most controversial figures of Philippine history. Dr. Ambeth R. Ocampo is a Filipino historian who'll share with us on facts and his thoughts on the former president.
History Bee Philippines
A history buff? Represent and make your school proud by entering this inter-school competition at History Con Philippines 2017! You could walk out as this year's National Bee Grand Champion! Wouldn't that be awesome?
Live Car Airbrushing
Watch the great man himself Mike "Horny" Henry of Counting Cars make art before your very eyes. His canvas? A car! We can't wait to see what this creative genius will make of it. Will he be putting his signature mark of 3-D horns? Better watch if he does!
Cosplay Competition
Of course, you want to see your favorite characters from series, movies, and history in the flesh. Who doesn't? This year, History Con 2017's Cosplay Competition will be divided into three sections: Vikings, Superheroes, and National Heroes. Think you have what it takes to pull it off? Join this year's event! If you love cosplay, why not dress up for fun too?
Retro Basketball Tournament

Let's see which team comes on top with this 3-on-3 friendly competition. Bring your competitive spirit and root for your favorite player and team. Let's see how this competition brings out those mad skills among these guys.
August Bike History Ride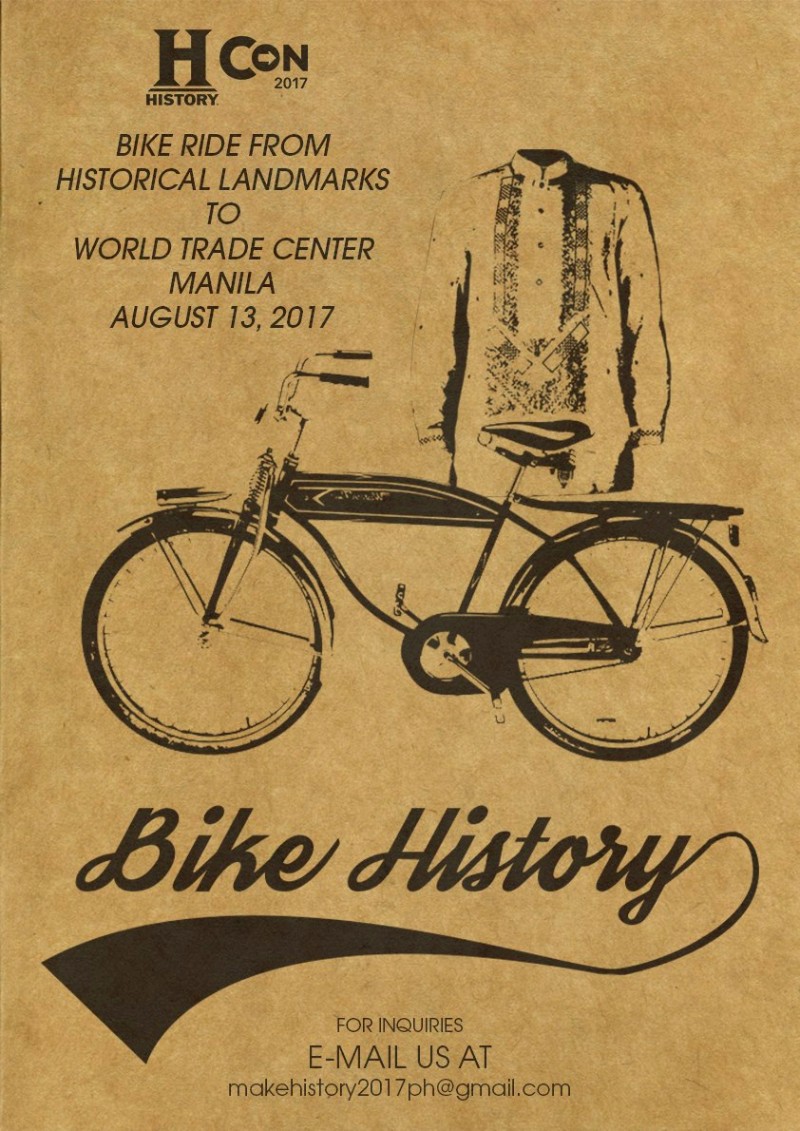 Bring your bike along for this ride. Which historical landmarks will you be visiting? Find out when you join this ride. Bike to these landmarks and the final destination, World Trade Center itself. You certainly don't want to miss out on the fun for this one, right?
ATV Area
Are you ready for a challenge? Rev up because this obstacle course built for ATVs is something you can experience over at History Con 2017. That's something you don't get to do every day. Look how fun it looks! Make it through this area so that you can tell your friends all about it. They'll turn green with envy!
World Record Attempts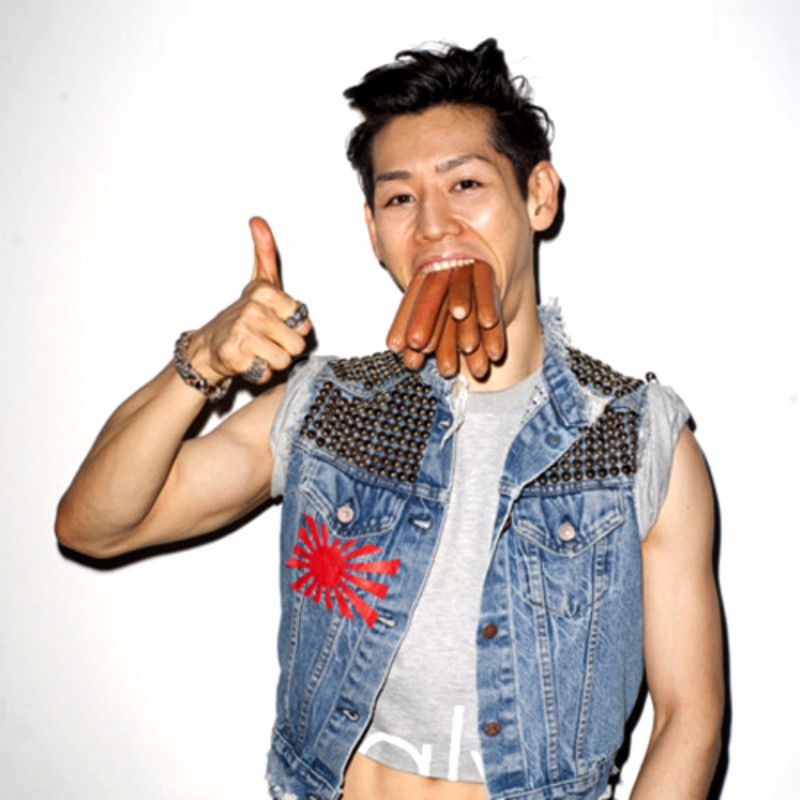 Don't you think it's time for someone to break a world record right here in Manila? Yes, of course! Since basketball is the most popular sport here, they're going to try the beat the records for most number thrown for free throws and 3-points. If you're an excellent shooter, try out your luck for this round.
Other than that, they'll attempt at breaking belly-busting records to eating the most number of hamburgers, pizzas, and sisig! Yes, you heard us right. Get tips from a professional competitive eater and record-breaker himself, Takeru Kobayashi! This is one exciting event you don't want to skip out on at History Con 2017!
FYI Home & Living Fair
Get the chance to see Adam Liaw of Destination Flavour in person. We envy this guy because he gets to travel to differents parts of the world. The best part? He whips a dish inspired by the local ingredients and makes it look all so easy. You can even gather inspirational ideas for your home from Zack Giffin and John Weisbarth of Tiny House Nation. We are amazed at this duo's creativity on how enticing it is to adopt this lifestyle when it comes to living in tiny homes.
Is it August already? We really can't wait for History Con 2017 to start! Buy your tickets now before they vanish into thin air since it's a first come, first serve policy. Getting a ticket entitles you to one door gift, a raffle e-ticket, photography workshop, special screenings, and guest speaker talks. Not bad, right? See and experience it for yourself. Come on, History Channel fans, bring your family and friends and we'll see you there! No regrets, we promise. August, please come faster!
History Con Philippines 2017
World Trade Center  Manila, Gil Puyat Avenue Extension corner Diosdado Macapagal Boulevard,
Pasay City
August 10-13, 2017
Facebook, Instagram