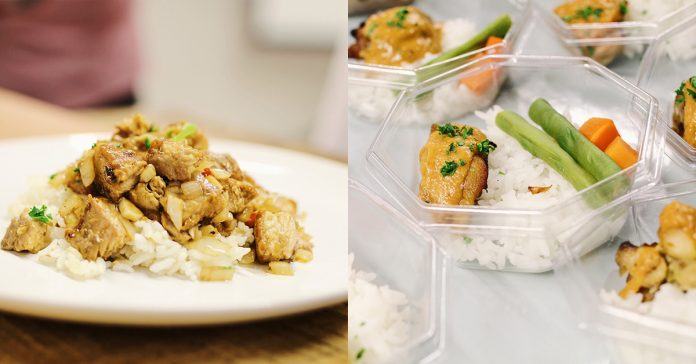 Taste Cebu Pacific's New In-Flight Meals Fit For Every Traveler
Have you ever found yourself skipping a meal just to catch a flight? Banish the hangry experience by ordering a meal to be served on your plane ride! The country's trusted budget airline, Cebu Pacific, takes a leap in improving its passenger experience as they unveil their all-new in-flight meals this September. You would be surprised to know that Cebu Pacific's new in-flight meals are carefully curated for every traveler!
Curated palate pleasers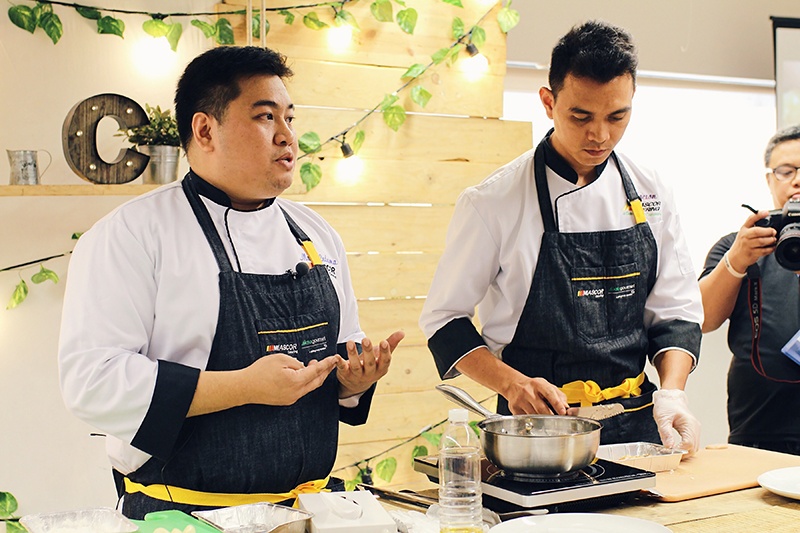 Exclusively partnered with MIASCOR-Gate Gourmet, the 12 new onboard palate pleasers are sure to look forward to. You can never go wrong with these meals as they're specially prepared by Chef Mark Javier Ledesma, MIASCOR-Gate Gourmet's sous chef. Meals are priced at PHP 180, PHP 200, and PHP 350 and labeled with ingredients and nutritional information. You can simply preorder the meal you fancy at least 24 hours before your domestic or international flight.
Thankfully, we got first dibs to try out all of Cebu Pacific's new in-flight meals at their launch held at the Cebu Pacific head office last August 9, 2017. And we tell you, these dishes are no-joke delish! You'll certainly find something you'll fancy as they give you three cuisine options: Western Fusion series, Filipino series, and Asian series.
Naturally, we wondered if these will taste just as good when served on a plane. We dare you to be the judge by ordering these yourselves! Like we said, there's something for every kind of traveler. So, here are Cebu Pacific's new in-flight meals:
1
The sosyalin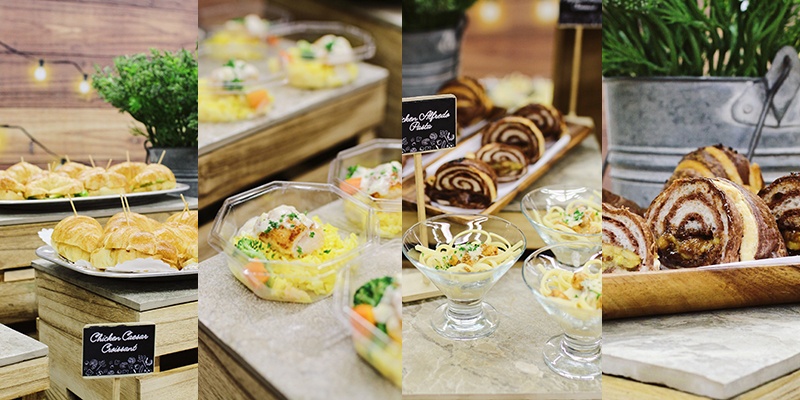 Chicken Caesar Croissant, Baked Dory Tropicale, Chicken Alfredo Pasta, and Hazelnut Banana Croissant sound very sosyalin, right? Who would've thought that you can actually preorder these Western Fusion Series meals very soon while on a Cebu Pacific aircraft? If you're on a no-rice diet or simply want to have a light and balanced meal when flying to your destination, then be sure to taste one of these sosyalin dishes.
2
The adventurous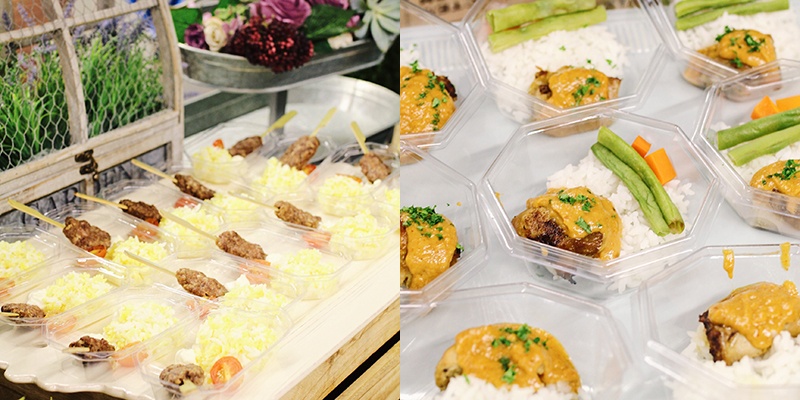 When it comes to food, it pays off to have a great sense of adventure at times. Eating the same food over and over again is boring, so a little change won't hurt! Grab a bite of the mouthwatering Beef Chelo Kebab and Chicken Satay with Cashew Nut Sauce for a distinct taste of Asian cuisine. These two dishes fall under the Asian Series of Cebu Pacific's new in-flight meals—sure must-tries if you love trying out different kinds of food.
3
The trendsetter
Tickle your taste buds with some fresh and unique meals! If new concepts on food delight you, then don't miss out Cebu Pacific's flavorful Salted Egg Glazed Chicken Rice and Salted Egg Chicken in Baguette. These are an original spin to the salted egg craze that'll totally satisfy your soul. Your craving for any salted egg dishes will certainly be fixed with any of these meals.
READ: Get Your Cravings Fixed With These Salted Egg Dishes In Manila
4
The comfort-seeker
There's nothing like Pinoy food, period. Wherever you might go, you'll always crave for that comfort food you've been used to eating all your life. And that's what Cebu Pacific never forgets—serving everyone the appetizing Filipino Series. This includes the delectable Pancit Bam-I Guisado, Beef Laing, Spicy Bangus Sisig, and Beef Tapa and Egg Burrito. None of these dishes disappoint. And not to mention, the Spicy Bangus Sisig is the top choice of those who attended the event. How can we disagree with that?
READ: 8 Must-Try Filipino Dishes When Traveling To The Philippines
Loud stomach growls and being a hangry flier will no longer be a problem once you preorder Cebu Pacific's new in-flight meals. So, to enjoy the ultimate experience of flying with the Philippines' leading airline, taste its new offering perfect for every traveler! Also, you can get PHP 50 savings on any preordered #CebMeals upon your initial booking. But if you're already booked, you can always upgrade online.
What do you think of Cebu Pacific's new in-flight meals? Comment down below or give us a shout out over at Twitter @Philihappy. Tag us on Instagram @Philihappy when you get the chance to try it on your next Cebu Pacific flight!