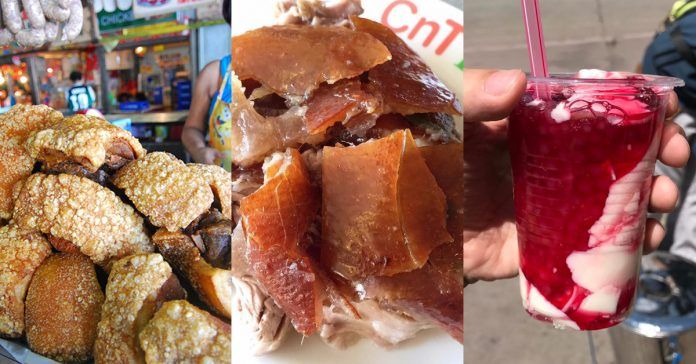 A Filipino Food Trip Guide On What And Where To Eat Around The Philippines
When traveling to a country that basically eats five times a day and with an inexplicable desire for unli-rice (unlimited rice) promos, you can never underestimate the local cuisine that country beholds. Known as the original fusion cuisine, Filipino dishes' distinct flavors reflect multicultural influences from its former foreign occupiers. This makes a Filipino food trip a legit adventure must-do, for each region has a palatable menu of local dishes to boast. It comes as no surprise that the Filipino cuisine is gradually becoming the next big thing in the foodie scene! Let us show you what makes the Philippines a worthy foodie destination with this list of what to eat and where to eat the best Pinoy dishes.
1
Sisig of Pampanga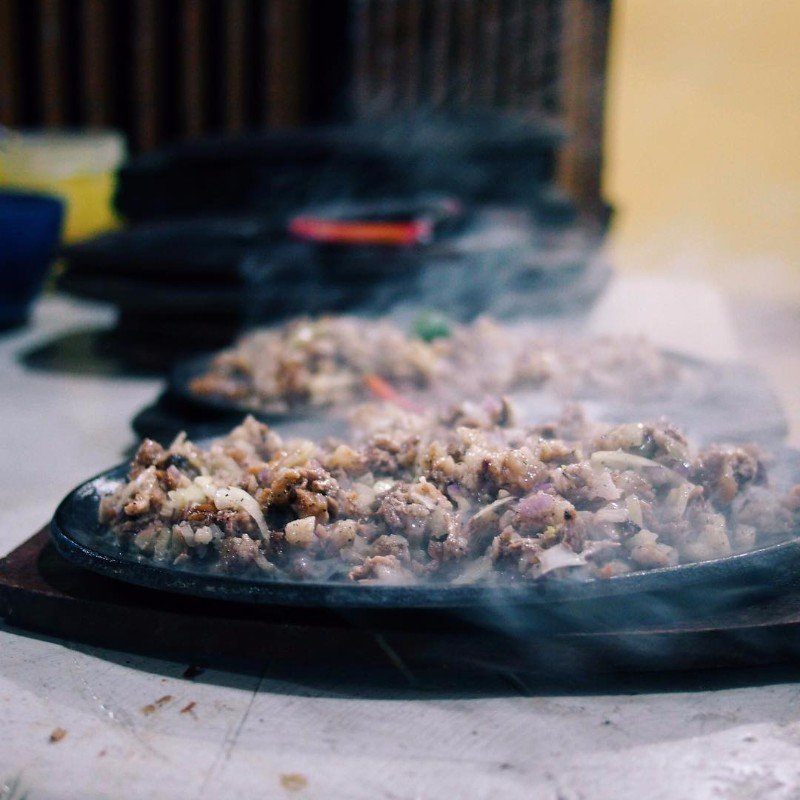 Definitely one of the most loved Filipino dishes is sisig. Originating from the Culinary Capital of the Philippines, Pampanga (particularly in Angeles City), this dish has won many hearts of foreigners and locals alike. This Filipino dish is made of chopped pig's head parts and chicken liver and then turned into a sizzling dish. Don't get turned off by its ingredients because this will change your bar chow preferences for sure! Taste the authentic version at Aling Lucing Sisig, and pair it with a cold beer!
READ: Where To Eat In Pampanga: 10 Most Authentic Kapampangan Restaurants
2
Lechon of Cebu
If you happen to be in the Queen City of the South, never miss out on the chance of tasting its famous dish, Cebu lechon. It's a glorious roasted pig with perfectly crisp skin served with tasty sauce. We are not kidding about how glorious this really is, and Anthony Bourdain can attest to that. Visit CnT Lechon or any of these spots for an authentic taste of Cebu lechon that is to die for.
3
Chicken Inasal of Bacolod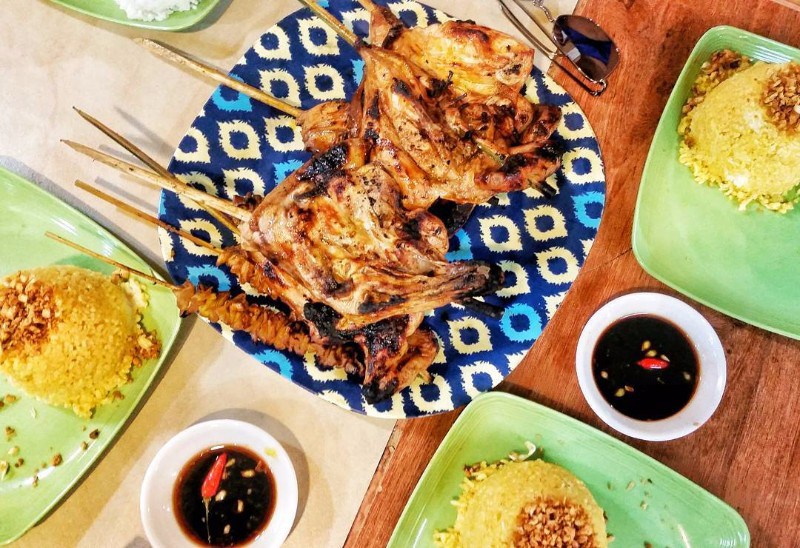 Now, this, this is a favorite among rice lovers for the two just make the perfect pair. Chicken inasal, which is originally from Bacolod in the Visayas region, is a chicken barbecue made special by the salty, sour, and slightly sweet marinade used. To make your meal even better, prepare your own dipping sauce of soy sauce, vinegar, calamansi, and chili. Check out Manokan Country in Bacolod where there is a row of restaurants serving original chicken inasal. This place is definitely the perfect place for a Filipino food trip!
4
Bulalo of Tagaytay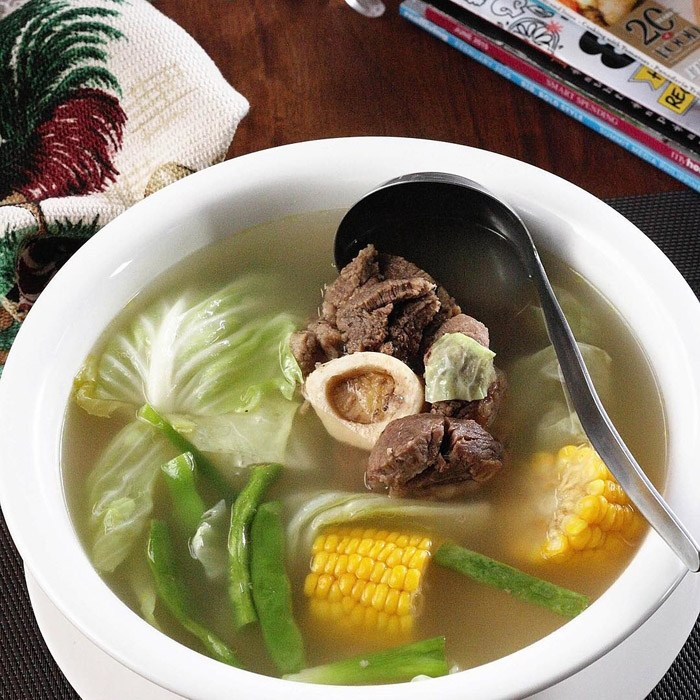 No Tagaytay food trip is complete without a bowl of bulalo. It's the perfect companion in a chilly Tagaytay weather. There's no scarcity of restaurants offering bulalo in this town, so it won't be much of a problem to choose one. However, if you take your Filipino road trip down to Mahogany Market, you might just find the best bulalo in Tagaytay.
READ: 10 Places To Find The Best Bulalo In Tagaytay For Those Cold Nights
5
Bagnet of Vigan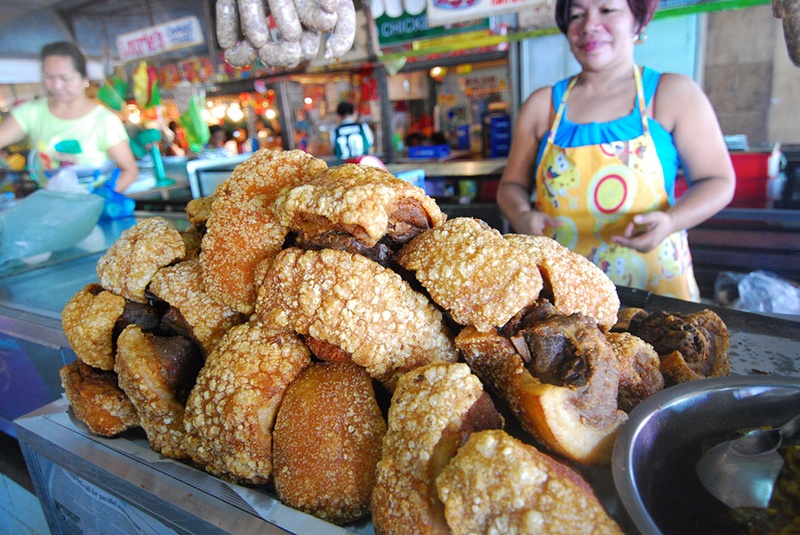 This irresistible deep fried crispy pork belly known as bagnet is one of the top dishes in the country for that exact reason. It originated from Vigan City, Ilocos Sur and is also very similar to lechon kawali. Give bagnet a try at Café Leona, and pair it with sukang Iloko and rice.
6
Bicol Express of Bicol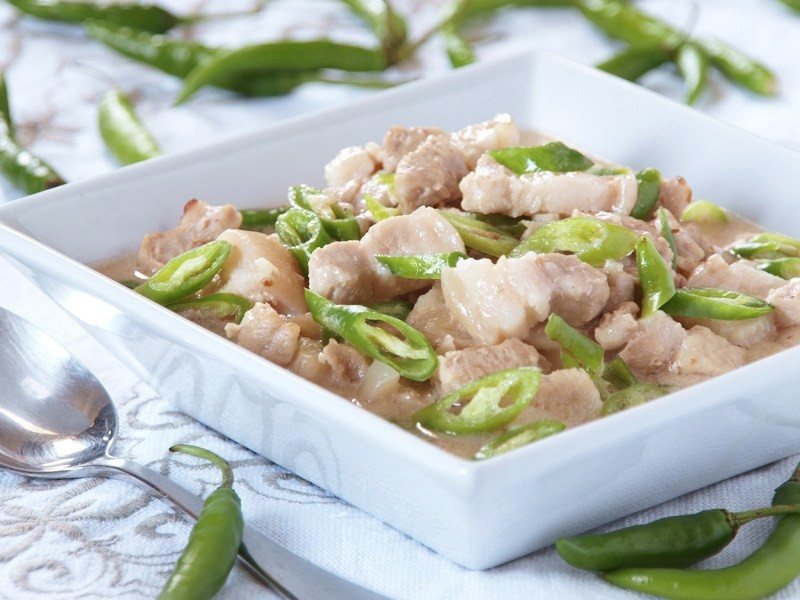 True to the traditional Bicolano style of cooking, Bicol Express aka Sinilihan, is guaranteed to turn up the heat from its viciously hot flavors. This dish is a stew coconut milk, pork slices, shrimp paste, and lots of chilies. Bicol is a land with an abundance of coconut and chilies hence the rightly named dish. Order this and other Bicolano local dishes at 1st Colonial Grill in Legazpi, Albay!
7
Lomi of Batangas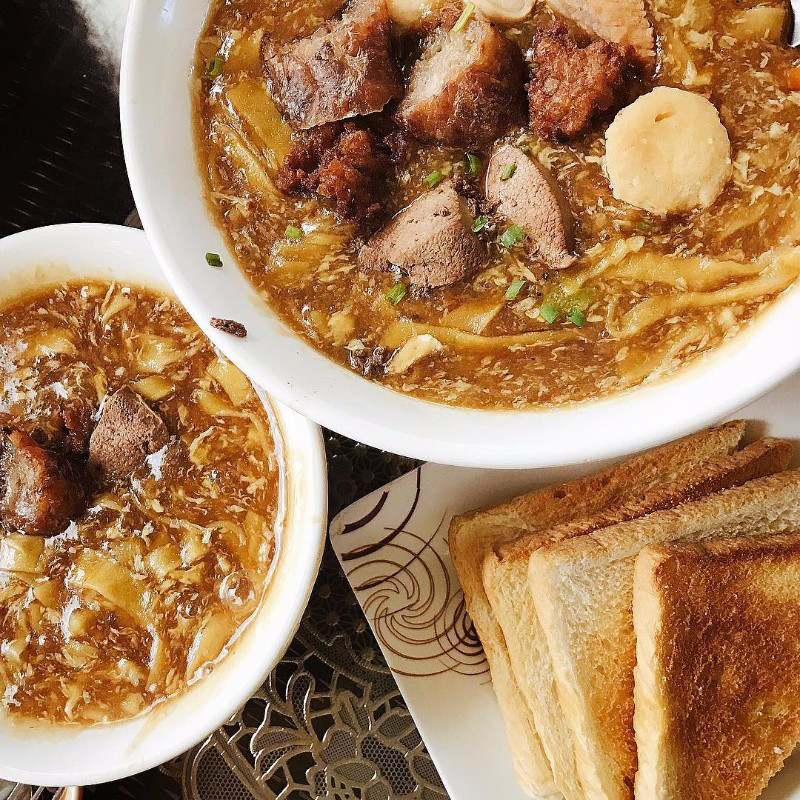 Batangas is a go-to road trip destination for many, but this place has more to offer than beaches alone. Why not include a Filipino food trip in your Batangas itinerary? Don't miss out on its best-tasting lomi. This is a noodle soup dish mixed with vegetables, pork liver, and squid balls. You can try it at Lomi King, which offers a humongous serving at a very affordable price.
8
Adobo of Metro Manila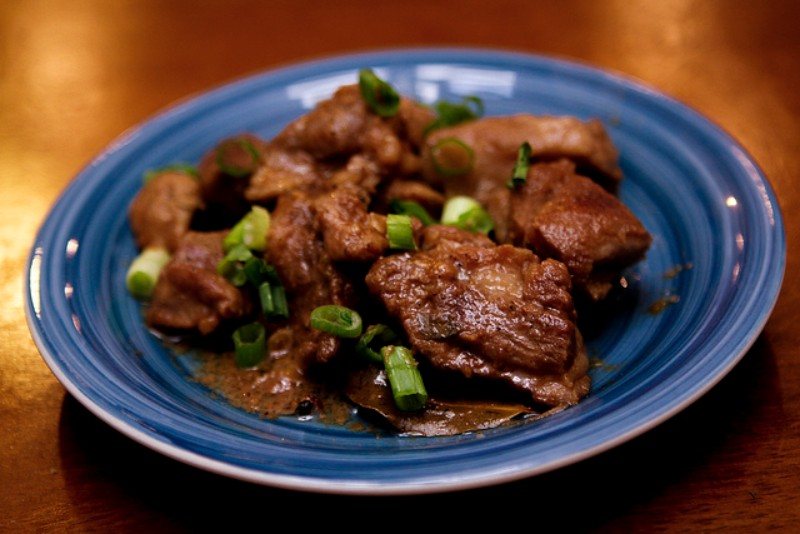 You didn't think we would forget about adobo, did you? A classic Filipino staple, adobo is one of the favorite and probably most popular Filipino dishes around here. With meat marinated in vinegar, garlic, and soy sauce browned in oil, then simmered in the marinade, adobo is actually pretty easy to make for a home-cooked meal. You'll find many renditions of this dish around the country, but restaurants in Manila certainly have their own lip-smacking adobo creations to boast. Try out Grace Park's Lamb Adobo with Rice, which is a little on the pricey side, or Wooden Spoon's Tostadong Adobo if you want a bang-for-the-buck meal.
READ:  8 Must-Try Filipino Dishes When Traveling To The Philippines
9
Pancit Cabagan of Isabela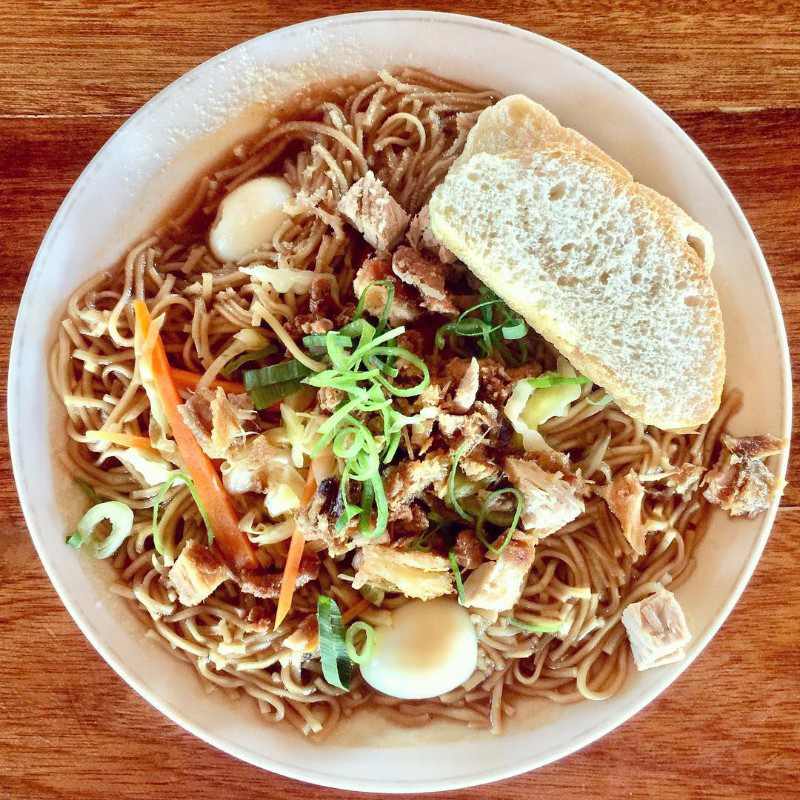 A Filipino dish of Chinese origin, pancit Cabagan is a flavorful and colorful noodle dish from the town of Cabagan in Isabela province. Oh, this is no ordinary pancit! Just take a look at its ingredients—miki noodles, hard-boiled quail eggs, vegetables, and crunchy lechon Carajay mixed with dark savory sauce. To heighten up the flavors, have a dipping sauce of vinegar, soy sauce, chili, and overloaded with onions. Just about any restaurant in Isabela offers pancit Cabagan, so there's no excuse for skipping it on your Filipino food trip.
10
Kinilaw of Davao
Kinilaw, or kilawin, is the Philipines' version of ceviche. Its name is derived from the Visayan word "kilaw" which means to eat raw. Although there are many variations of ceviche, kinilaw in Davao is usually made from raw, fresh tuna or swordfish that is then soaked in citrus juices and vinegar to "cook" the meat and spiced with chili peppers, salt, ginger, and onion. Thanks to Davao's proximity to the Tuna Capital of the Philippines, General Santos City, it has no shortage of fresh tuna—the secret to a great ceviche! Head on over to Marina Tuna Restaurant to indulge in Davao's fresh ceviche and other much-loved seafood dishes.
11
Laing of Naga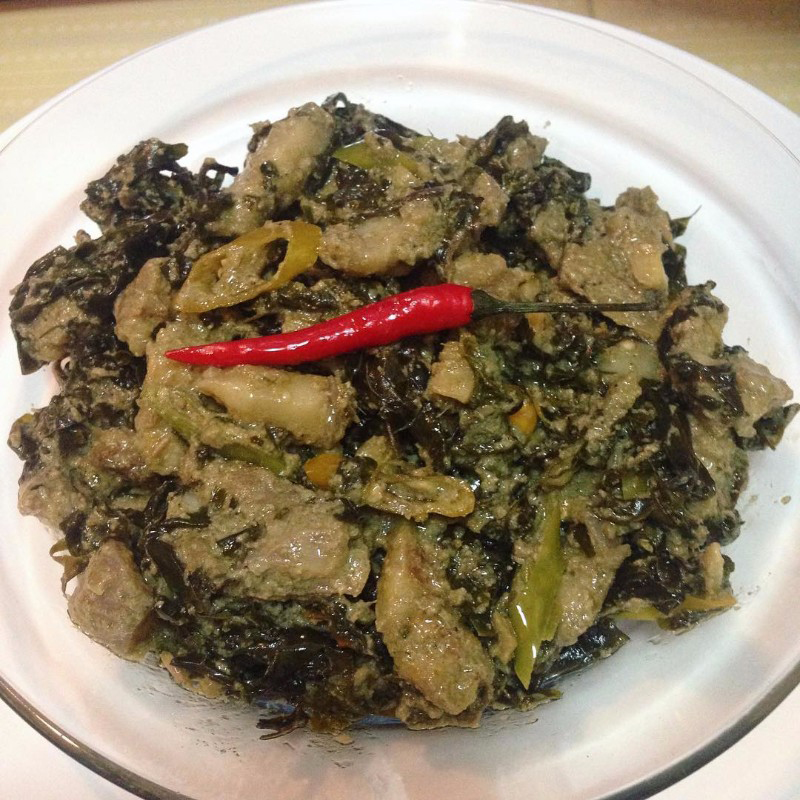 It's hard not to mention this other Bicolano dish which is particularly a must-try in Naga City! Just like Bicol Express, laing is a rich coconut milk dish made of taro leaves, morsels of meat, and chili. Have a go at tasting this dish at Bob Marlin Restaurant! Surely, you'll end up wanting more!
12
Longganisa of Vigan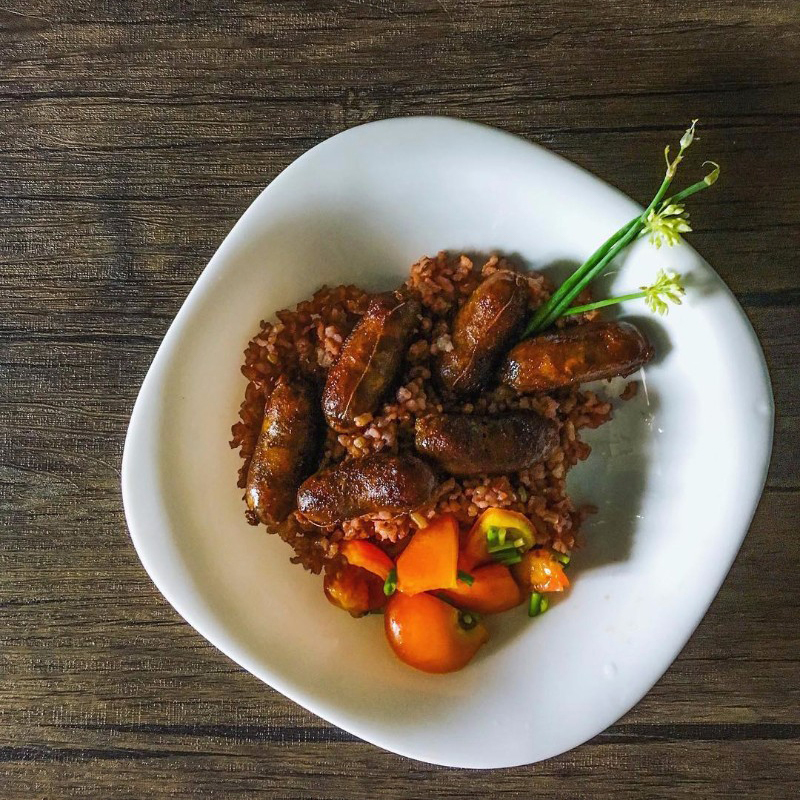 Another Vigan delicacy makes it to our list! A favorite Filipino breakfast staple that has earned its rightful status as a silog meal is the longganisa. The Philippines' version of the longaniza and chorizo of Spain, longganisa is highlighted as a top delicacy in many provinces around the country—one of them being Vigan, Ilocos Sur. Try it with sukang Iloko, and you're guaranteed to have a bomb longsilog meal!

13
Buko Pie of Laguna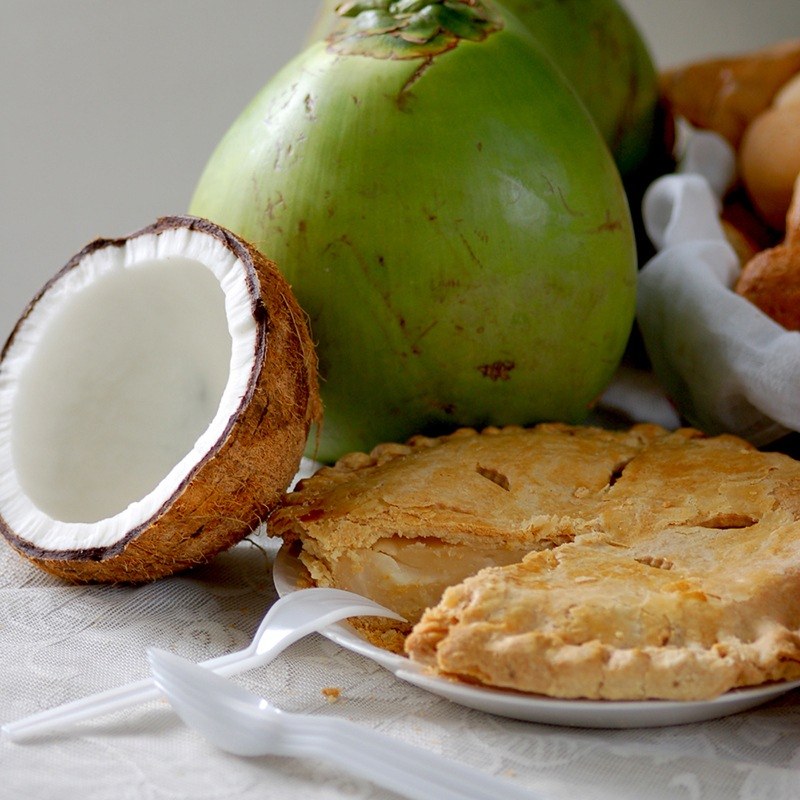 With the countless buko pie stands you'll see around Laguna, it is safe to say that Laguna sure does pride itself as the home of this Filipino specialty. Similar to coconut cream pie sans the cream, this delicacy is a custard pie filled with young coconut meat and sweetened with condensed milk instead of cream. For a no-fail choice on your Filipino food trip, try Loumars' melt-in-your-mouth version of the buko pie.
14
Taho of Baguio
Usually sold by hawkers chanting "taho" as they walk around residential areas early in the morning, taho has been one of the staple comfort food of Pinoys. It is made of silken tofu, sago pearls (similar to tapioca pearls), and arnibal (brown sugar syrup). This warm cup of sweetness packed with protein is a good companion on a rainy day or chilly morning. Take a trip up to Baguio and find a popular variant of this comfort street food! You'll love that it's filled with strawberry syrup!
READ: Here's Your Best Baguio Itinerary For A Weekend In The Summer Capital
15
Balut of Pateros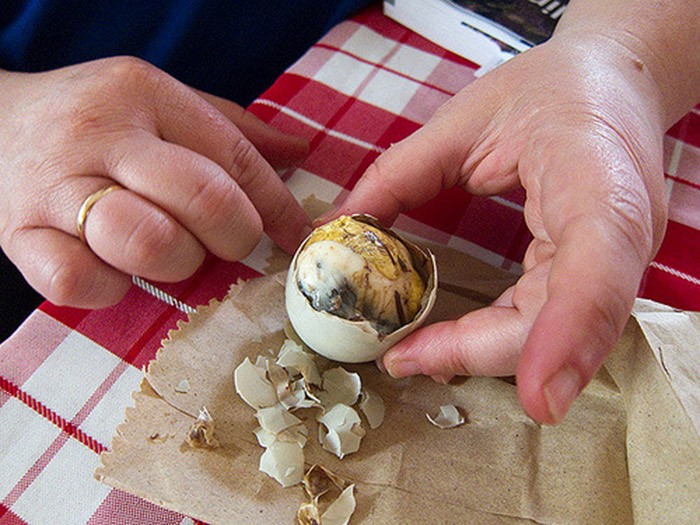 Your Filipino food trip cannot end without this! Balut is that exotic delicacy that has daunted many travelers in the Philippines. It may look weird to you (because it is), but take a chance on it! Knowing that it is a fertilized duck egg with a semi-developed duck embryo sure does sound unappetizing, but if you need your protein of the day, they say balut is the way to go! Head to the streets of Pateros, where balut is aplenty!
Doesn't this just inspire you to go on a Filipino food trip à la MasterChef Adam Liaw in Destination Flavour? In fact, you can take pointers first from Adam Liaw himself at the FYI Home and Living Fair on August 12–13, 2017!
Did we miss your hometown's local delicacy? Let us know through the comments section below, or tag us @philihappy on Instagram!
DISCLOSURE: This post is brought to you by History Con Philippines and FYI Home and Living Fair, happening on August 10–13, 2017 at the World Trade Center Manila. Get your tickets now!