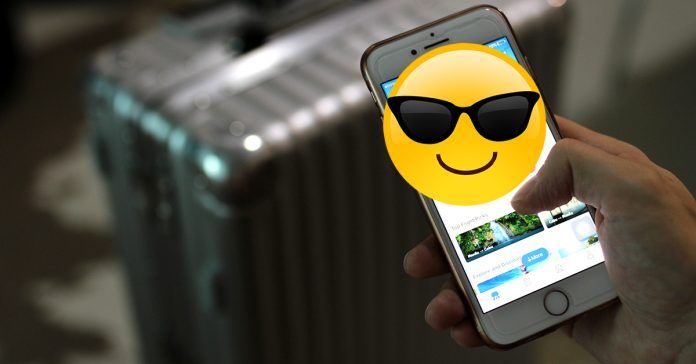 Traveloka Is Your Next Favorite Travel Buddy In Your Pocket
One of the top things people love to do for fun is to travel. Whether it's domestic or international, everyone loves a little bit of time spent in a new place. The thing is, traveling can get expensive. When you factor in flights, hotels, activities, and food, the costs can quickly add up. It's no wonder people wait with bated breath and fight tooth and nail during seat sales. While that's all well and good, there's finally a way to book cheaper flights and hotels without sacrificing precious sleep waiting for the clock to strike midnight when a sale starts. That solution is Traveloka.
Traveloka is likely to be your next favorite travel buddy that fits right in your pocket. It's an app that conveniently helps you book the best fares on flights and hotels at no hidden fees, shaving off hundreds of pesos on your total spend. With over 50% of travel expenses spent on transportation and accommodations, Traveloka helps you save a little bit more to give you more money to spend on activities!
Is the thrifty traveler in you intrigued? Here are just a few reasons why we're so in love with this app!
1
It's simple to use.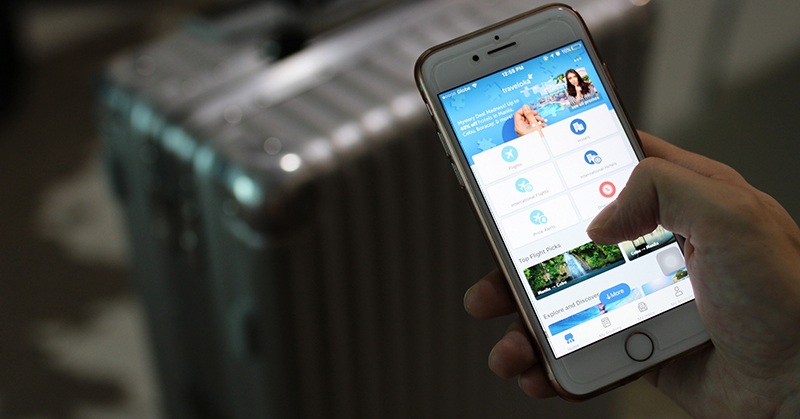 Searching for flights has never been easier. The app is really easy to navigate and use! Simply enter the required information, and Traveloka automatically searches for flights or hotels. The best part? The cheapest option always comes first when booking flights, and the most popular ones when booking hotels. Unlike other booking platforms that only cater to either hotels or flights, Traveloka offers both! Now, you'll only need one app!
2
It lets you book from different airlines with ease.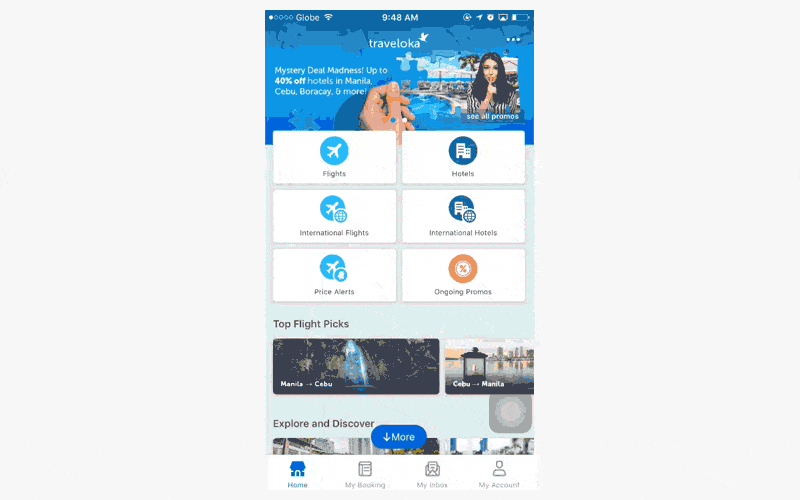 The biggest challenge of Piso fare sales is the fact that you can't always get the lowest fare or the best deal for your trip home. While you can spend less on your departure ticket, your arrival might cost more than you bargained for on the same airline! What a downer, right? Using the Traveloka app, though, you can easily find different airline options for departure and arrival! This makes price comparison among all available airlines so much easier! Also, you won't be forced to commit to just one airline.
3
It lets you be as picky as you want to be.
One of the greatest stars of this app is the hotel section! You can search for luxury and budget accommodations, and then sort them according to the lowest price, type of accommodation, traveler rating, hotel star rating, proximity to key areas and more! It's a godsend for people who like to be near convenience stores or train stations when traveling. You can even check out mystery deals based on your filters for exclusive discounts courtesy of Traveloka.
4
It's great for kaladkarin people.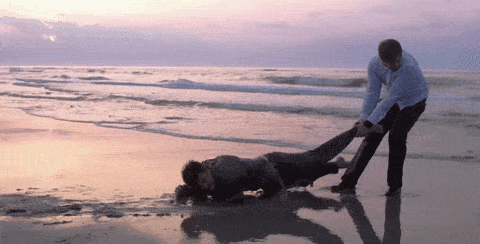 Major brownie points go to Traveloka because they are not stingy at all with promotions! In fact, their promos are refreshed weekly so better keep checking back! If you're fond of booking late just because you're kaladkarin that way, you'll love Traveloka's app-only promos, members-only deals, and last minute deals. Now, booking on a whim just got better!
5
It keeps you in the loop.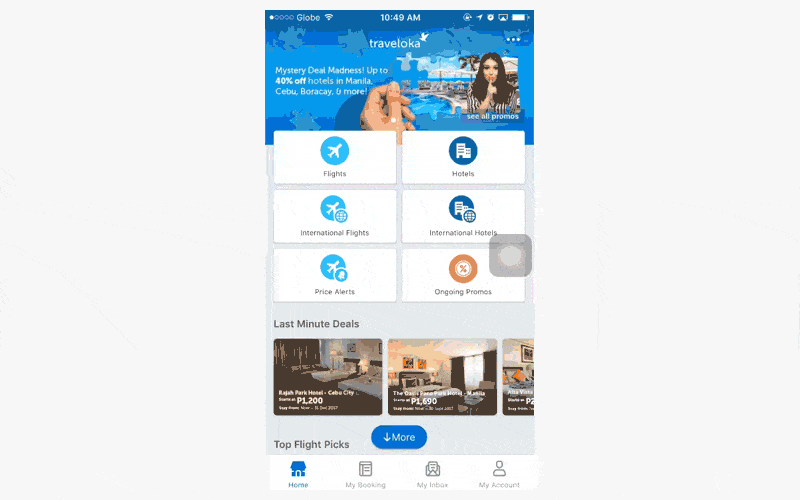 No more guessing when the next seat sale will be to finally make that trip happen. Traveloka sends you price alerts so that you don't have to be the last one to know about those amazing flight deals! All you have to do is set your destination, travel dates, and budget in the Price Alerts section of the app. After that, it's as simple as waiting for a notification once a flight matching your budget is available!
6
It gives you the most sulit deal.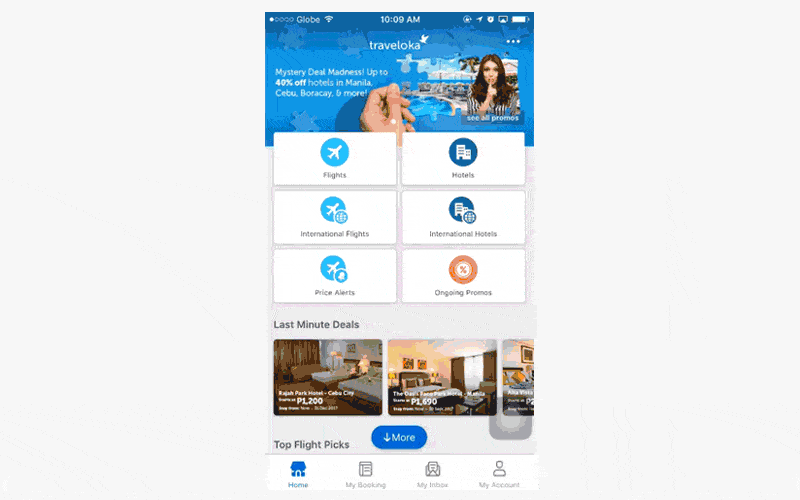 Not completely sure when you should fly out while on the cheapest ticket? Traveloka solves that problem by enabling lowest price estimates. Simply tap "Find lowest price estimates" at the bottom of your screen when you start choosing travel dates. The app will then show you dates that have lowest fares from all airlines! So convenient, right?
7
It lets you pay in cash.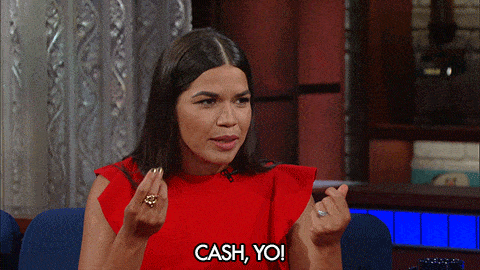 Payment is also incredibly simple—with credit card, online bank transfer, Bancnet ATMs, Coins app, and over-the-counter (OTC) channels to choose from. So, if you don't have a credit card, you can simply choose an OTC channel and pay in cash!
8
It gives you more information about your destinations.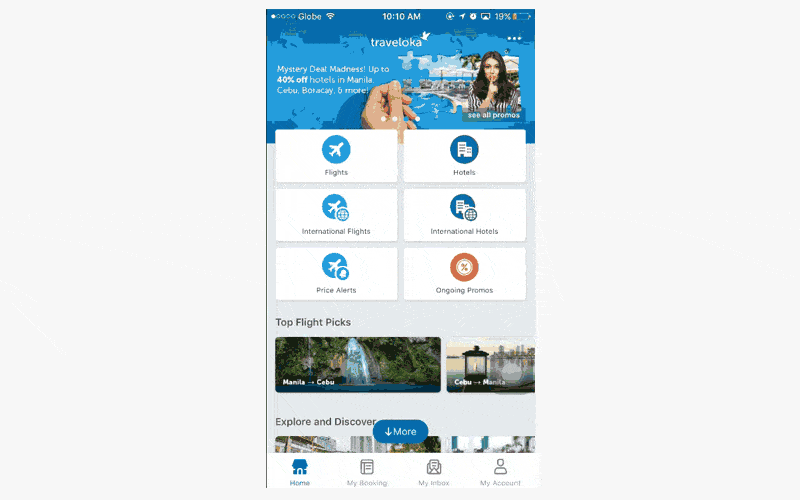 Scrolling down on the homepage gives you access to useful articles and travel guides that help give you an idea of the must-sees and things to do at your destination. Basically, this is an app that lets you book flights, hotels, and gives you a quick idea on various destinations. But if you're looking for more comprehensive travel itineraries, things to do, and where-to-eat guides, of course, Philihappy is here for you!
9
It gives you peace of mind.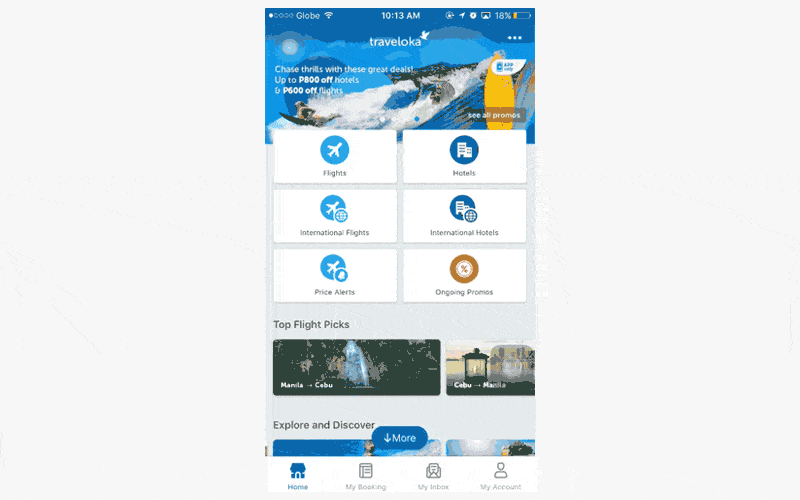 No need to sift through so many emails for that flight ticket you forgot to print. Your e-tickets for flights and e-vouchers for your hotel stays are all conveniently located within the app. You can link your credit card for easy payment as well. It takes a step further by offering you a place to manage refunds if there is any time that your booking gets canceled. Compare that to the usual process of having to frustratingly wait to be refunded by an airline or hotel!
Hands down, Traveloka is really useful for anyone who's planning a trip, whether it's a grand international sojourn or a weekend being a tourist in your own city. The only thing left to do after downloading the app is to get all your other friends in on it so that you can tick more items off your bucket list as you journey the world with a little more cash in your pocket than usual.
DISCLOSURE: This post is brought to you by Traveloka. Download the app on the App Store, or get it on Google Play to enjoy app-exclusive promos! To learn more about Traveloka, you can also check out their website or find them on Facebook!