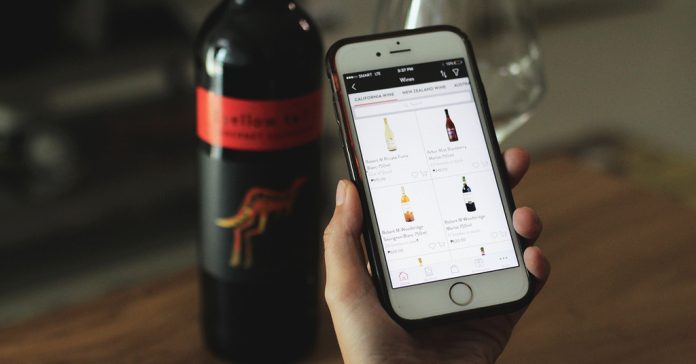 7 Wine Delivery Services In Manila In Case Of Emergencies
Coffee keeps you busy until it's acceptable to drink wine. And it's acceptable to drink wine anytime if you're just at home. Sometimes, we don't have the luxury (or the money) to go out for a wine and dine night. Sometimes we do, but we're just too lazy. That shouldn't be an excuse, however, to keep us from our choice of drink. For all the wine lovers out there, you can rejoice now because here are seven wine delivery services in Manila that deliver straight to your door!
1
Wine Depot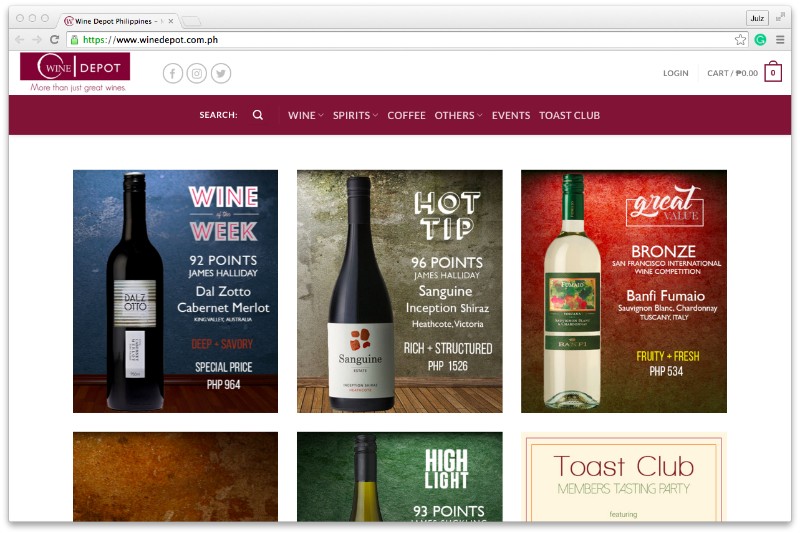 It's true that you can't buy happiness, but you can buy wine and that's exactly what Wine Depot offers. Just from the name itself, you're sure to find all kinds and classes of wines based on your taste! They don't just deliver within Metro Manila, but they also provide delivery services to anywhere in the Philippines. The only catch is you need to allow two to four working days for the metro, and five to seven days for the provinces. But since there's a promo for free delivery in Metro Manila on a minimum purchase of PHP 2,500, you should order now!
The Wine Depot
Website
2
The Booze Shop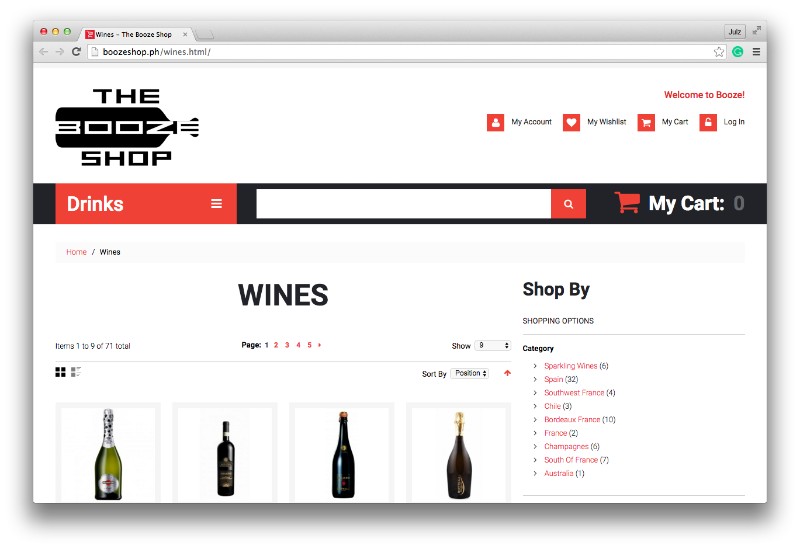 The best wines are the ones we drink with friends, or in any case, booze. That's why Booze Online Inc. one of the newer wine delivery services in Manila, gives you a variety of wines plus other alcoholic beverages to choose from. What's great about their site is the way it's designed for you to shop. You can choose which price range fits your budget. For example, if you're going a little cheaper, there's an option of PHP 1,000-1,999 (if that's at all, cheap). And if you're ready to splurge, a PHP 9,000 and above option. From here you can select the wine you like depending on your category, where you can also see how many wines are in stock for that category on the side.
The Booze Shop
Website
3
Manila Premiere Wines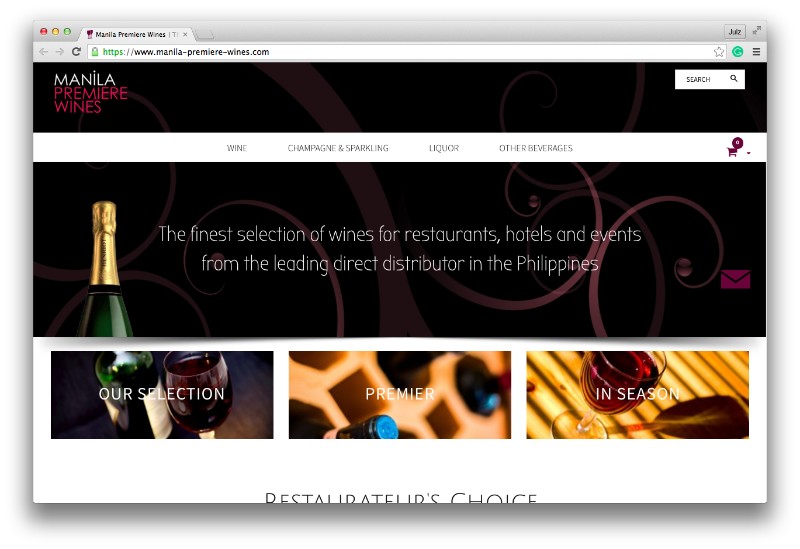 If your plan is to go wine-tasting on the couch, Manila Premiere Wines is your go-to for wine delivery services in Manila. Being quite the upscale choice, their website offers its very own selection from their connoisseurs as well as what's in season to help you pick! Not only that, their blog section tells you what kind of wine and cheese pairings are the best, or simply what's the best wine for a certain occasion! Even when you're partying at home, you can discover something new…about wine.
Manila Premiere Wines
Website
4
Forth & Tay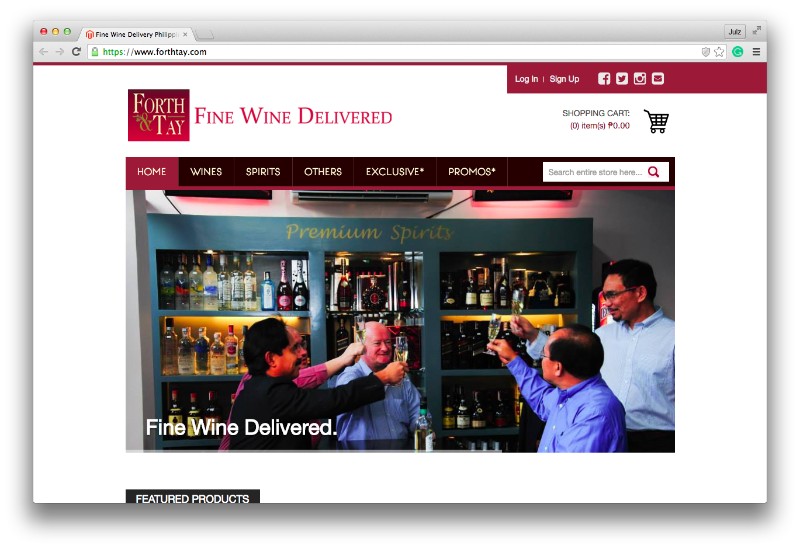 Conserve water, by drinking more wine. Fine wine, for that matter. Forth & Tay derives its name from the two main rivers running through Scotland known for the quality and pureness of its water. These guys deliver quality wine not just in Manila, but also in Boracay, Cebu, and Davao.  Their free delivery comes with a minimum purchase of PHP 5,000 in Metro Manila and for provincial deliveries, it's safe to email them. Forth & Tay's selection comes with featured products on the site plus a price range maker to help you find the one.
Forth & Tay
Website
5
Ewine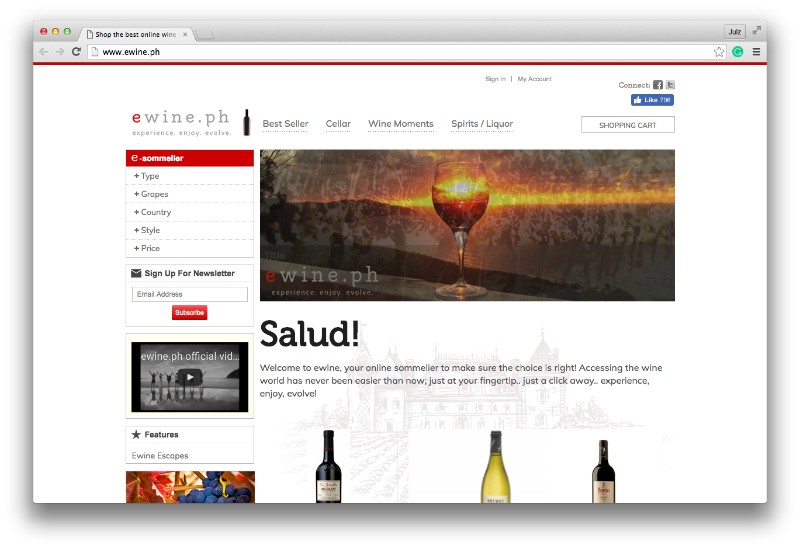 We are just wine lovers with a dream…wine is endless. This is exactly how Ewine describes itself as one of the more revolutionary wine delivery services in Manila. If you're new to wine, their site is perfect for you. Their "e-sommelier" helps you break down exactly what kind of wine you're looking for. For terms of style, if you're looking for something "a bit sweet" or "off dry" or if that doesn't help enough, they even provide "Wine Moments". Say, a gift to the in-laws, as an "I'm sorry" wine, or even just to..well, be left alone. Based in Makati? You're free. But it's only PHP 100 delivery charge for any purchase under PHP 3,000 within Metro Manila.
Ewine
Website
6
Cav
Do you enjoy long walks down the wine aisle? Well, you'll enjoy shopping on Cav's wine delivery website! They make it as simple as putting in the kind of wine you want, where you want it from, and how much you want to spend! A list of Wines Of The Month is provided too just in case you're having a hard time choosing.
Cav
Website
7
JuzSpirits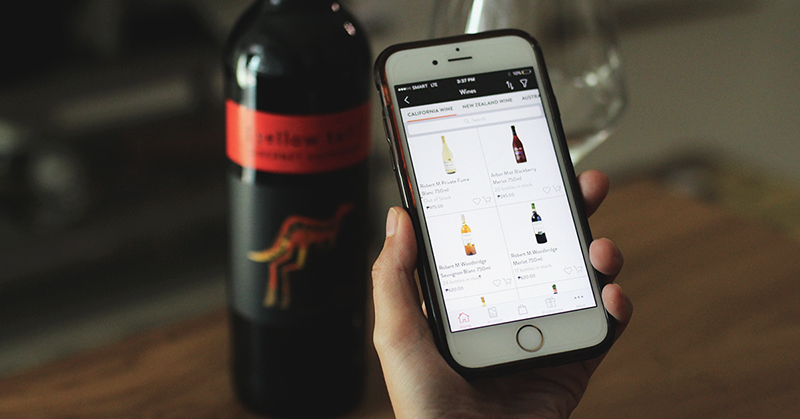 You can't get techier than that! JuzSpirits is a wine delivery service app! Just like ordering food, you can download this app, and go through lists upon lists of different wines. Filter your choices by brand, country, or type or simply scroll through and add some to your wishlist! Yes, there's a wishlist and there are also promos to avail of. For the first-timers, a "how-to's" section is provided for placing an order and how to enjoy wine (like you don't, just drinking it). Also, a color of wine indicator graph sort of like an idiot's guide to wine. How cool!
Conquer your novinophobia (that's the fear of running out of wine) and order what you plan on consuming from one of these seven wine delivery services in Manila! You should never keep things bottled up and  you should always take life one sip at a time…okay, we'll stop. For more suggestions, tag us @philihappy on Instagram, and as we always remind, drink moderately!