Here's Your Travel Guide For Lucban's Pahiyas Festival
The Philippines is a wonderful place to get lost in. Aside from its delicious food and hospitable people, there are colorful festivities you must witness. They say there is a festival happening every week over here! Out of 81 provinces across 7,107 islands, Lucban of Quezon is home to the famous Pahiyas Festival. Every 15th of May, these hardworking residents get down and throw one of the biggest celebrations. This is to commemorate San Isidro de Labrador, the patron saint of farmers and harvest. The term "hiyas" can be translated to "jewel". No wonder this special occasion is important to the locals because most of their livelihood is agricultural-based.
It's no surprise that the diligence and resourcefulness of the Lucban people is channeled through their colorful masterpieces showcased during the Pahiyas Festival. Up close, you can see that the materials used are from fruits and vegetables to form grand decorations. Luckily, you have us, Philihappy, to guide you through this grand fiesta!
How to get to Lucban, Quezon
Lucban is a town that's roughly 3 hours from Manila. To get there, you can travel by taking the bus or bringing a car.
By Bus
At any bus station, take a bus headed for Lucena City. One-way fare should cost you about PHP 225. Once you get to the Lucena Grand Terminal, take a jeep going to Lucban. It will cost around PHP 30. Travelling on the road will take almost six hours, depending on traffic conditions.
By Car
You have two options while on the South Luzon Expressway (SLEX). Exit at Calamba or Sto. Tomas.
Via Calamba
Out of the two, this is the shortest route. You'll pass through about seven towns in Laguna before reaching Lucban. It should take you around three hours maximum.
Via Sto. Tomas
While in Laguna, you'll pass through towns like Alaminos and San Pablo. Once you reach Quezon, you'll travel through Tiaong, Candelaria, and Sariaya. Take the Tayabas-Lucban road once you make it to Tayabas. Since this is the longer route, it will take approximately four hours.
What happens during the Pahiyas Festival?
Holy Mass
The festival normally begins with a Holy Mass at San Luis Obispo de Tolosa Parish Church. Better get up and leave Manila early if you want to attend that 6 a.m. mass!
San Isidro Labrador procession and decorations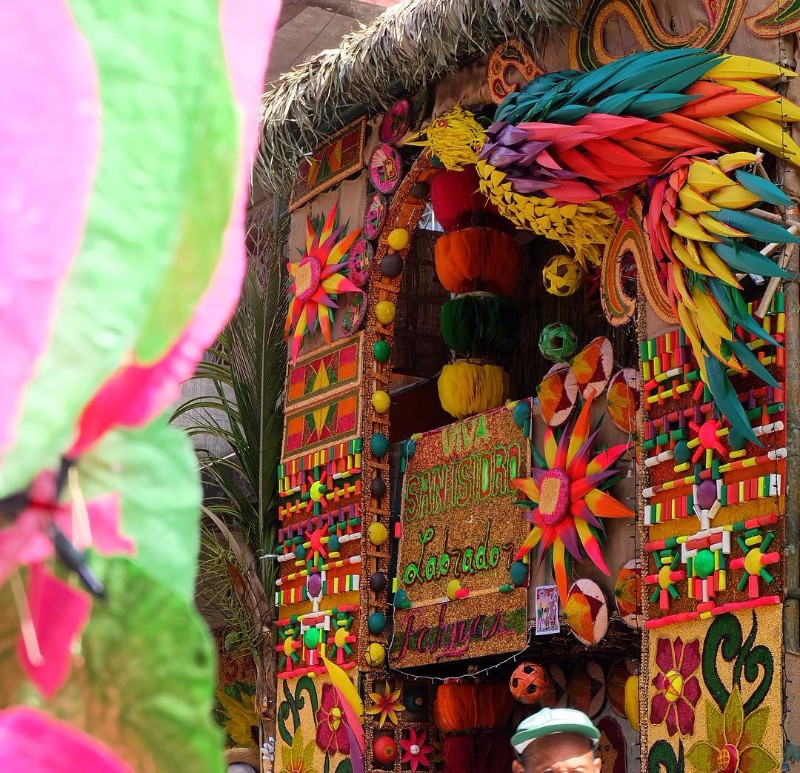 Right after the mass, witness a procession led by religious devotees of the saint. If you're more interested in the colorful decorations, many followers highlight San Isidro Labrador in their floats and on their houses!
Timpalak
Pahiyas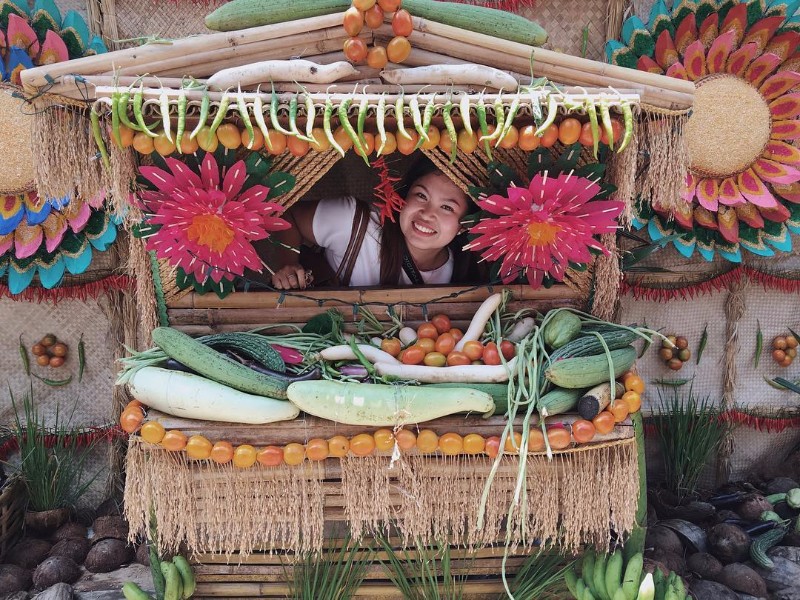 Now, the exciting part begins! You'll find every house dressed for the occasion as if everyone's lives depended on it. Why is that? It's because at the end of the Pahiyas Festival, the winner with the best-looking house gets a prize. Marvel at the way residents use ordinary vegetables and fruits to create such intricate designs on their homes.
Grand parade and awarding
The fun starts when you get to witness colorful floats, vibrant street dancing, and lively marching bands. Go ahead and dance to the lively tunes. That's not all though! Watch as carabaos, the real stars of the show, are dressed up in all sorts of vivid costumes. It is believed that doing so will invite more blessings like an abundance of harvest. At the end, a house that is the most elaborately and beautifully decorated wins! 
Umbrellas galore!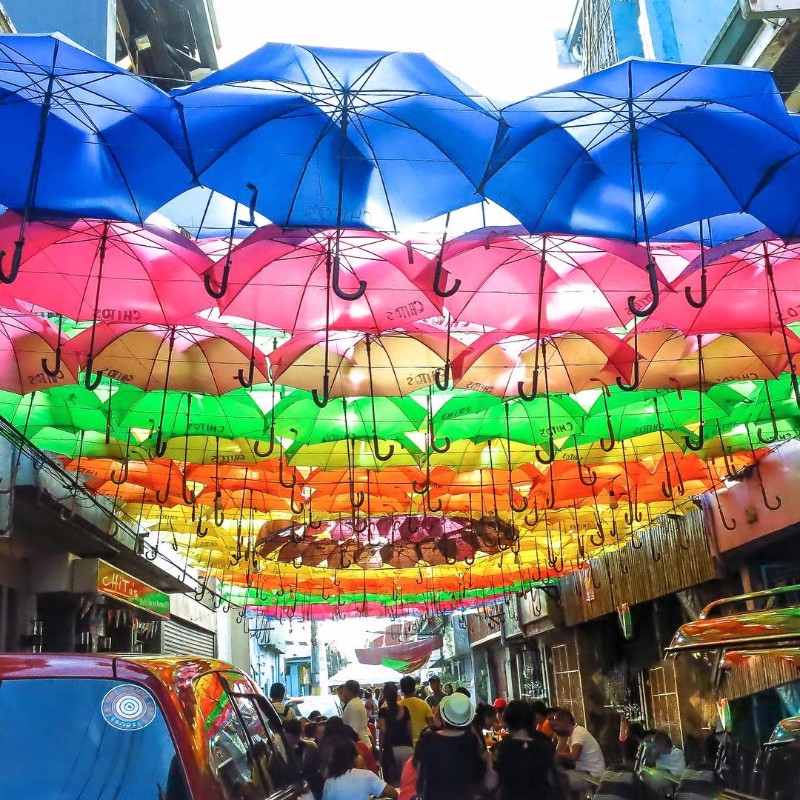 As the most Instagrammed part of Pahiyas Festival, the locals make it a point you get your shade. And of course, a colorful experience. 
What else to do in Lucban, Quezon?
Say a little prayer at
Kamay ni Hesus
Shrine
Since the Philippines is predominantly Catholic, devout followers often visit this pilgrimage site to ask for healing and offer thanks. Families can get together and attend healing masses all year round, not just Holy Week. Visit Garden of Eden, Gallery of Saints, Luklukan ni Maria, Noah's Ark, Resurrected Christ, Angels Hill, and Marian Park.
Bum around at a nearby beach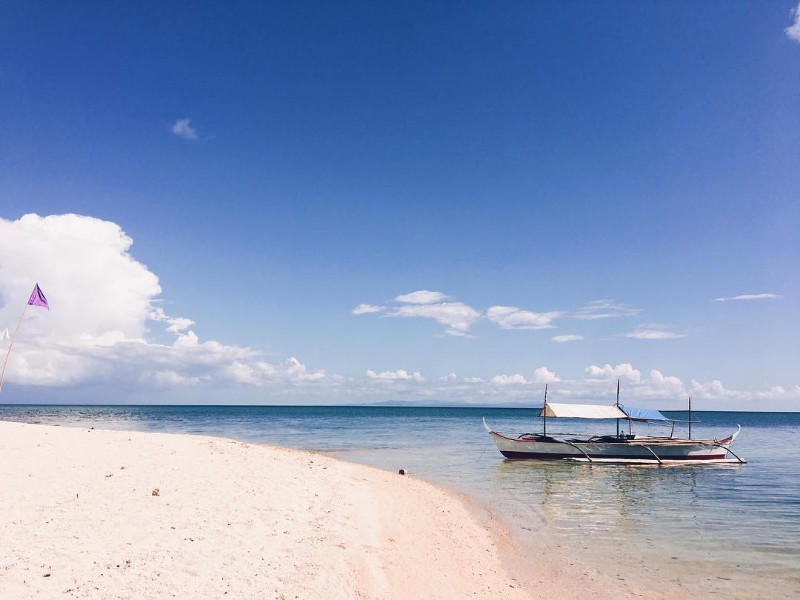 Because of its location, Quezon is gaining more tourists each summer. Aside from Real's surfing spot, there are beach paradises like Dampalitan Beach, Cagbalete Island, and Salibungot Beach. You can expect clear waters and white to cream-colored sand while bumming around. Bird watching can be enjoyed at Minasawa Island while an underwater cave awaits you at Puting Buhangin.
Take a dip in the lake at San Pablo City, Laguna
Before getting to Quezon, you will pass by Laguna-and it's a great place to stop at! A favorite venue of many budget-friendly outings takes place in one of Laguna's many hot spring resorts. However, Laguna hides many lakes (seven to be exact!) that can bring a real change of scenery. The most popular one is Lake Sampaloc, which is a perfect spot to  sit in a cafe and catch up on some reading. Sweat it out by swimming or rafting at Lake Pandin.
For other fun activities to do in Laguna, check out this weekend itinerary created just for you.
Bring home goodies from Lucban
If there's one thing that Lucban is known for, it's definitely their very garlicky longganisa. A breakfast staple with sinangag, flavors are heightened by dipping it in some pinakurat (spiced vinegar) sauce.
Check out all the food in Lucban
Buddy's Pancit Lucban Restaurant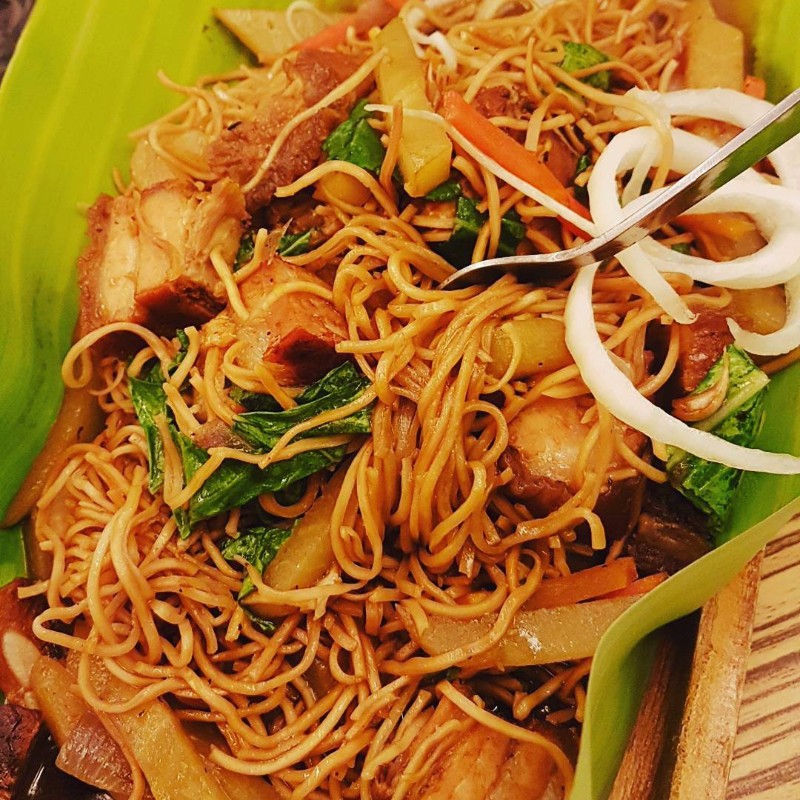 If there's one thing that you should absolutely try, order a serving of Buddy's Pancit Lucban, also known as Pancit Habhab. The best thing about this dish is that it's overloaded with toppings like shrimp, pork, and veggies. The portion is huuuuge and it's perfect for sharing. We totally get you if you want to bring some home!
Chito's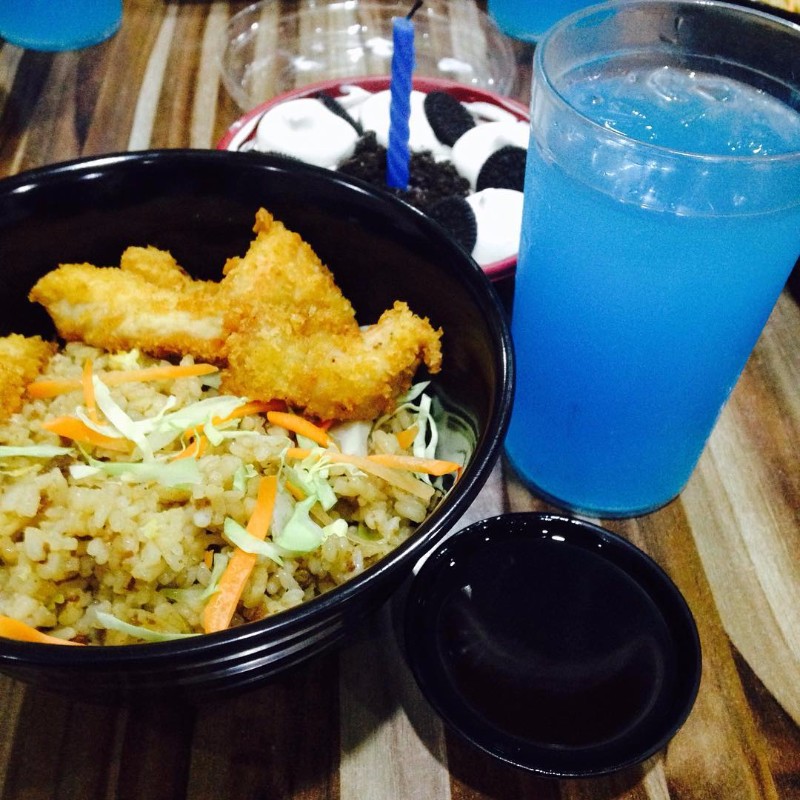 If you want a no frills, no fuss kind of experience, order a combo meal at this Chito's. You can expect Filipino favorites and American fast food staples like burgers, fries, and hot dog sandwiches. It's a good thing to know that meals are pretty affordable here. Their signature blue lemonade is refreshing and if that's not enough, order a bowl of Pancit Chami.
Mustiola's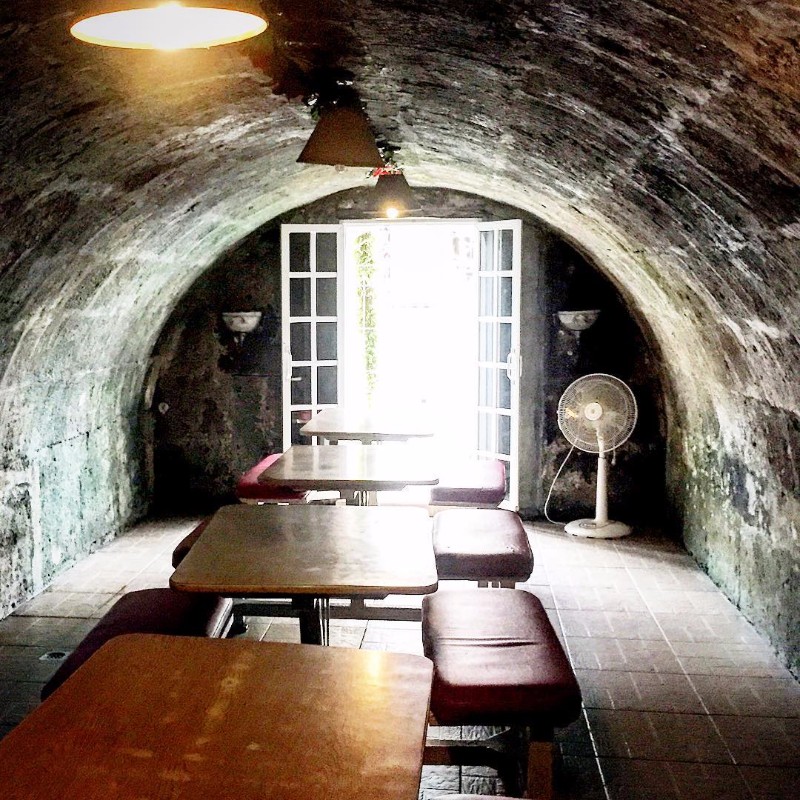 If you're loyal to home-cooked Filipino food, check out the best carinderia in Lucban. This ancestral house-turned-restaurant is reminiscent of Spanish-inspired design. They offer a lot of food that can be enjoyed especially after a long day spent at the Pahiyas Festival. Try out their speciality, which is the kaldereta-like sinantomas. The best thing about it is that it's friendly on the pocket too! Try to be seated further into the house. You'll find yourself in a tunnel similar to the ones found in Intramuros!
Philihappy Pro Tips
Security can't be promised in this small town. Always stay alert and be aware of your surroundings. Be sensible enough to bring the essentials and leave unnecessary things behind.

Since it's summer, frequently

apply your favorite sunscreen

and hydrate often.  We don't want to see anyone missing out on this festival because of the heat!

The weather can be unpredictable so bring a raincoat or an umbrella just in case it rains!
Now, who's up for this road trip all the way to Quezon? Aside from hunting for some legit longganisang Lucban, attending the Pahiyas Festival is about the best excuse. Have those leaves approved,  hop in that bus, and let's go. After all, this awesome festival is held only once a year so let's make the best of it!
Planning to go to this year's Pahiyas festival? For those who have experienced it, leave a few tips below that others are going to need. Let's help each other out on how we can enjoy this special festival. Don't forget to tag us @Philihappy on Instagram and #Philihappy in all your summer adventures.