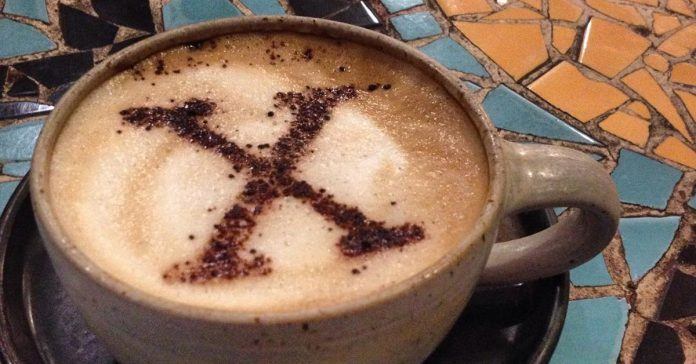 Xocolat: More Than Your Rainy Day Staple
Katipunan in Quezon City is this—a long, bustling road full of hustling students, home to several notable institutions and a commercial hotspot. It is layers and layers of activities and people and hype (and, sometimes, traffic). But tucked in one of its side streets is a little haven that can transport you away from the insane Katipunan speed. As if to give you the familiar comfort of ease, Xocolat welcomes its customers like they are in their own sweet home.
Casa Xocolat is a house-turned-restaurant at B. Gonzales Street. As you enter the gate, you will see a foyer of quaint outdoor furnishings as if to embrace you into a different Katipunan experience. And the quirks don't stop there. Everything gets a little more colorful once you get inside. This is first and foremost what people love about Xocolat, just going inside the small house is already an experience in itself.
But what's even more overwhelming about Xocolat is the culinary experience they offer amidst the splashes of color and quirks. Imagine gourmet creatively blended with one of the most comforting food—chocolate.
Imagine waking up to a full selection of carefully crafted drinks.
Coffee with chocolate and milk? Why. Not. You'd wish Xocolat is your next-door neighbor.
Imagine a really, really thick chocolate drink from your childhood dreams on a rainy day—just like a warm hug in a cup.
On a hot and humid day, imagine a well-deserved, cold smoothie of your favorite fruits.
Imagine that and a whole lot more. And by more, we mean, food.
Imagine a freshly prepared salad for that perfect light meal.
If you're looking for a full meal, then the kitchen's ready to serve you, too!
Care for a tasty plate of pasta—with chocolate? It's genius.
Or a plate of delicious chicken entrée lavished with Xocolat's signature rub?
If you are a breakfast lover, then Xocolat's cocoa-dipped French toast will leave you craving as you wake up every morning.
Ultimately, imagine all the chocolatey desserts under one roof.
Imagine having one of the hardest decisions in life—classic churros or dark chocolate churros?
Imagine a sinful slice of the good ole chocolate cake with thick frosting?
Or have a variety for an even more sinful feast? The more, the merrier, indeed.
We could go on, really, for everything we've tried in here is so heavenly you can't imagine the amount of love we have for Xocolat. It's not just the atmosphere reminiscent of home; it's the very place every chocolate lover has dreamed about.
Xocolat Katipunan
172 B. Gonzales Street, Loyola Heights, Quezon City
Open daily from 7:30 a.m. to 11:00 p.m.
+63 2 929 4186

Xocolat Greenhills
G/F of Promenade Greenhills Shopping Center, San Juan
Open on Sundays through Thursdays from 10 a.m. to 10 p.m. and on Fridays through Saturdays from 10 a.m. to 11 p.m.
+63 2 524 3862
Facebook, Instagram