For Your Daily Inspiration, Follow These Instagram Artists
If you still do not have an Instagram account, you should definitely consider making one right now. For many years now, Instagram has not only been a haven for narcissism and vanity. It has also evolved to become a new platform for artists.
And why not? Instagram's various features make it easy even for an inexperienced social media user to engage and build an active community!
It is far from replacing museums and galleries, but it is slowly becoming the platform for artists—both professional and hobbyists—to showcase what they have to offer.
If you are an artist who may want to feature your work on Instagram, take a cue from these local Instagram artists who have succeeded in bringing their works to this emerging visual platform.
Kerby Rosanes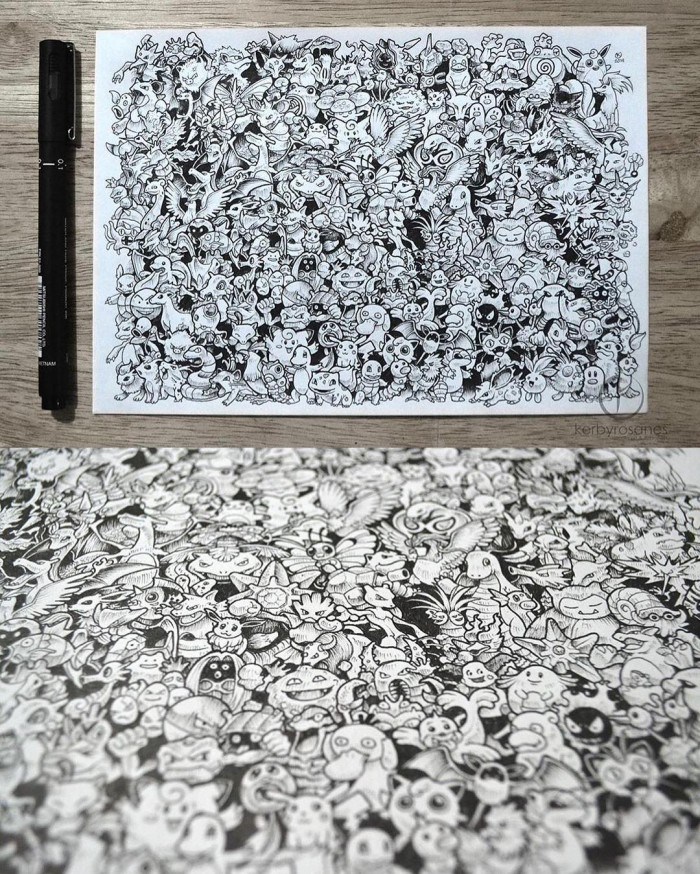 Why is he worth following: Kerby makes awesome doodles – like those drawings we usually create during boring class hours but incredibly better and more awesome. He mainly uses common markers and pencils in creating his works. He has also published an adult coloring book called "Imagimorphia."
Follow him here: @kerbyrosanes
Dolly Pontillas
Why is she worth following: Dolly is known for her vibrant female illustrations with her patented "tomato cheeks." Aside from own portraits, she also does adaptations of female popular culture icons.
See her works here: @pontiyass
Kris Abrigo
Why is he worth following: Kris describes himself as a visual artist and designer in Manila. Geometric patterns and vibrant colors are prominent in his works. He is one of those Instagram artists whose work is absolutely breathtaking.
If you are fond of patterns, follow him here: @krisabrigo
Alessandra Lanot
Why is she worth following: Alessandra plays with patterns, flowers, and typography. Her flat lays are dope as well.
See Alessandra's works here: @lifeafterbreakfastph
JC Penaflorida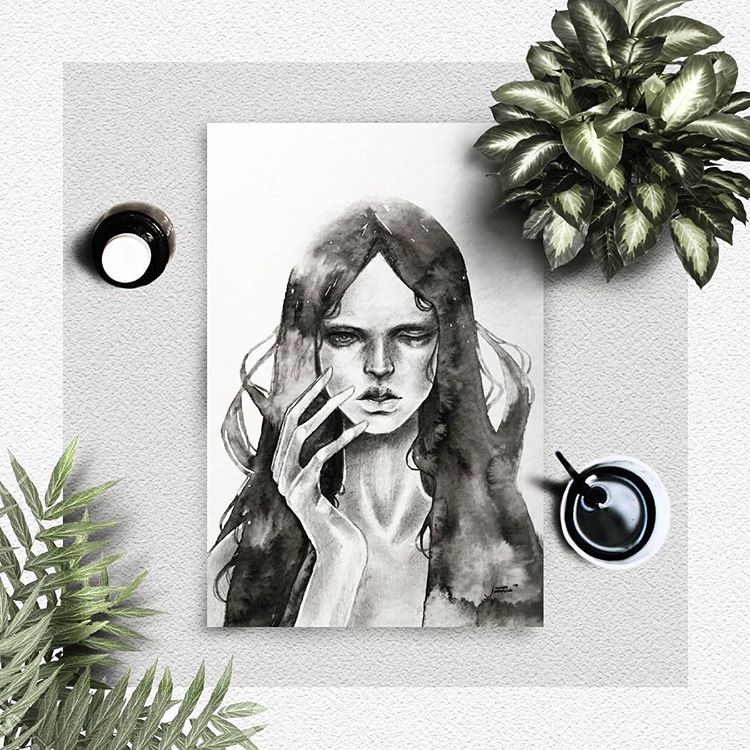 Why is he worth following: JC describes himself as a 20-year-old illustrator residing in the Philippines. JC focuses on surreal portraits.
If you want to see his art on your feed, make sure to follow him here: @littlespaceboi 
Abbey Sy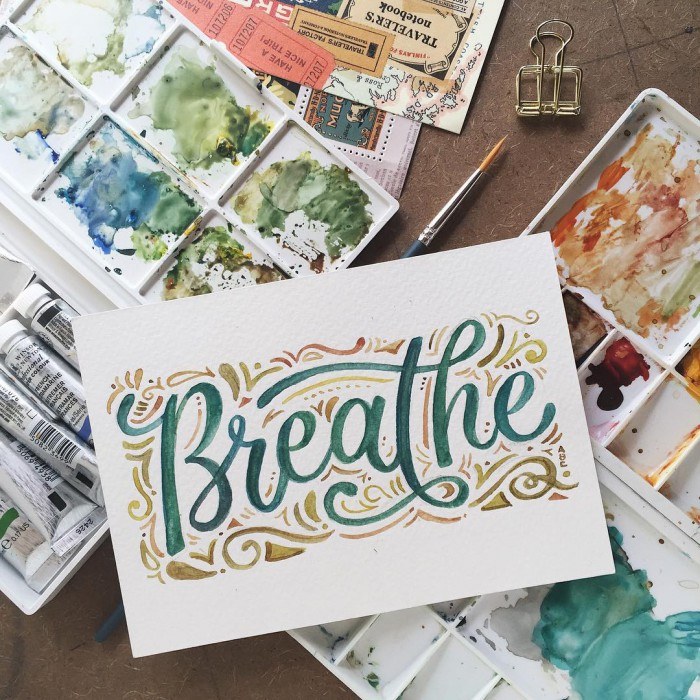 Why is she worth following: Abbey is considered the current poster girl of hand lettering. Her work is beautiful! She also has an awesome visual travel diary which she posts on Instagram.
Follow her here: @abbeysy
Jelvin Base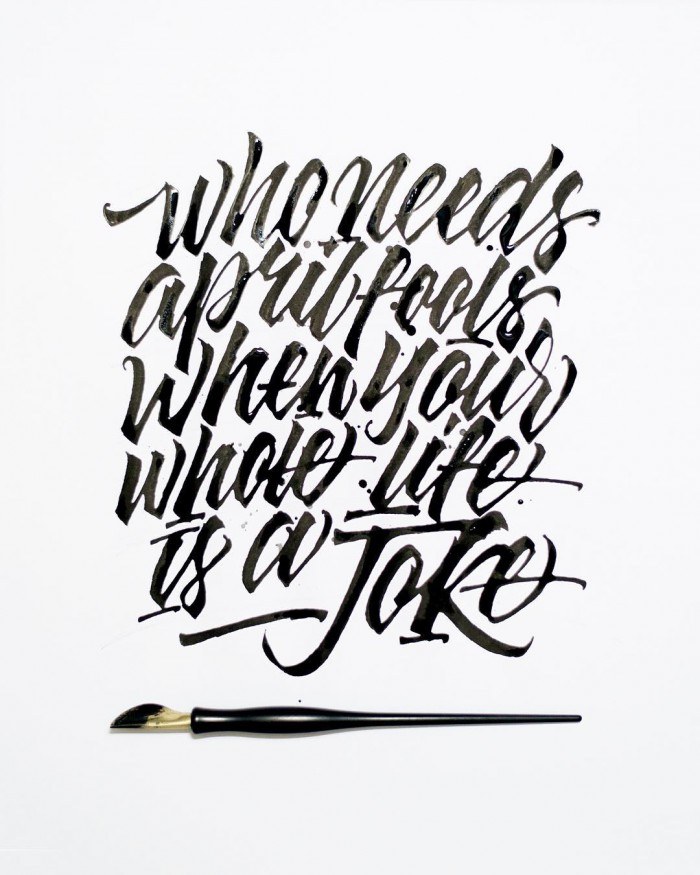 Why is he worth following: He is undoubtedly the bae of local calligraphy. He lets the letters speak for itself.
If you want beautiful typography on your feed, follow Jelvin here: @jelvin
Patrick Cabral
Why is he worth following: He calls himself a "type artist residing in Manila." Patrick features interesting typography and stencil art on his Instagram.
Follow Patrick here: @darkgravity
June Digan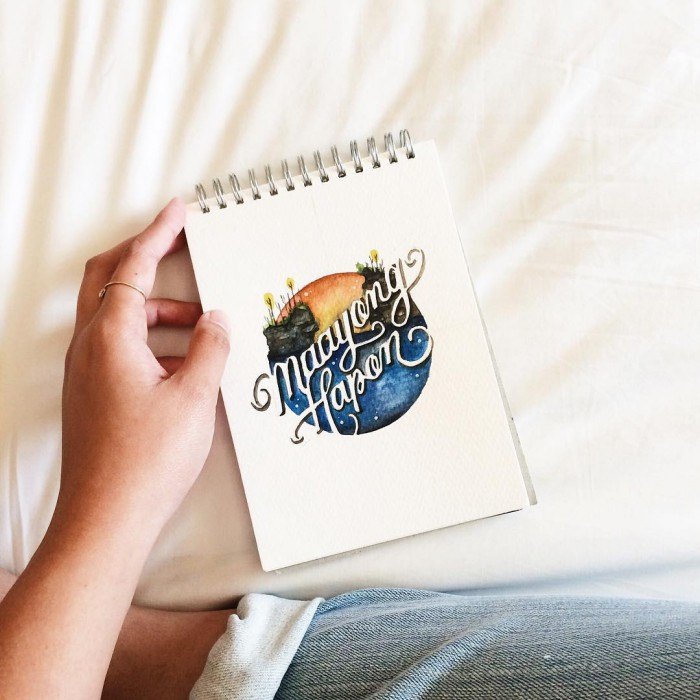 Why is he worth following: June's watercolour paintings will definitely brighten up your feed. You will also learn from his short videos which feature his art process as well as some tutorials.
Follow June here: @junedigann