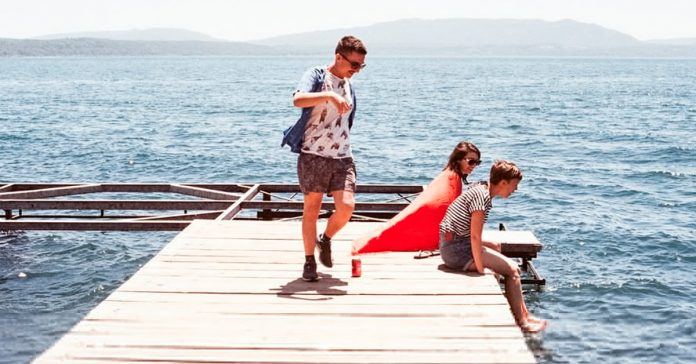 FYI, There Are 5 Long Weekends Left In 2016
We are already in the second half of the year, yet we can feel the stress levels catching up, with the recently-ended elections. Add to the equation your work, which in these times can be crazy, because we are expected to juggle our duties like a pro. There's that paycheck to look forward to, but more importantly, the R & R our tired bodies and souls need.
Good thing we still have a lot of long weekends to enjoy in the Philippines! Here's a roundup of the remaining holidays and long weekends in 2016.
July 7 (Thursday) -10 (Sunday) Eid'l Fitr long weekend
August 27 (Saturday) – 29 (Monday) – National Heroes Day (Regular holiday and long weekend)
September 10 (Saturday) – 13(Tuesday) – Eid'l Adha weekend
October 29 (Saturday) – November 1 (Tuesday) – All Saints Day (special non-working day and long weekend)
December 30 (Friday) – January 1 (Sunday) – Rizal Day (regular holiday and New Year long weekend)
No weekend is complete without any fun-filled and relaxing activity! On National Heroes' Day, go to Dambana ng Kagitingan (Shrine of Valor) in Bataan to commemorate the soldiers who fought and died during World War II. The shrine is located on Mt. Samat.  You could go spelunking and exploring in the Pamitinan Cave in Montalban, Rizal, where Andres Bonifacio and the rest of the Katipuneros carved the dates on cave walls to record their meetings.
Aside from remembering the souls of the departed, take advantage of the All Saints Day weekend by spending it in carnivals and theme parks. Get spooked in Halloween haunts such as Scream Park Manila at Pasay City, and Bahay ni Trese at Worlds of Fun (Sta. Lucia East Grand Mall). The more adventurous can go to places reputed to be haunted like the Haunted Mansion in Baguio, and the Intramuros and Corregidor battlements, and Fort Santiago. If you have time to go to Capiz, join the locals in the Aswang Festival and learn more about the city's aswang lore.
Probably the Filipinos' favorite time of the year, the Yuletide holidays, gives you more time to relax and spend the season with your family and friends. Have a cool and refreshing stay at Lime Hotel in Boracay, or satisfy the foodie in you at the local eats in Tacloban City. There's Sunzibar Cafe, Chew Love, and Libro Atbp Bookstore and Coffeeshop.
Since the Yuletide holidays coincide with Rizal Day, why not visit our national hero's birthplace and home in Calamba, Laguna? Check out Jose Rizal's museum in Dapitan Shrine, Zamboanga del Norte, and travel back in time in Casa Residencia, in the Casa Cuadrada, and Casitas del Salud (health houses), where the national hero spent his years in exile as a doctor.
Of course, the final day of the year should be celebrated with a bang! Feed your adventurous spirit at New Israel Zipline in North Cotabato, otherwise known as the longest zipline in Asia. You could also welcome the New Year in Boracay Haven Resort for fantabulous b&b and a relaxing atmosphere for the whole family.
Excited yet? You should be! No need to go on leave just to go on trips; the long weekends have already done that for you. Get your calendars now and start planning your escapade.