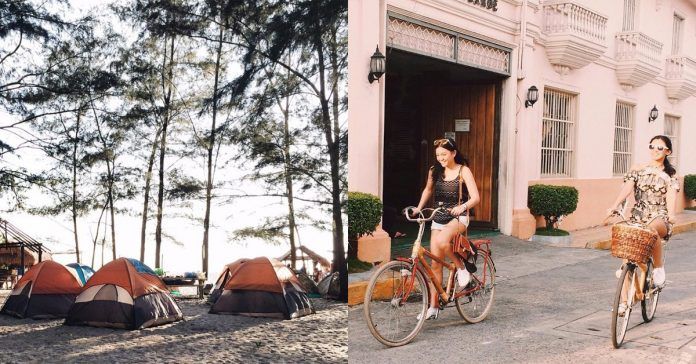 Things To Do On Long Weekends With No Flights Needed
Another long weekend is just around the corner, and wouldn't it be amazing to spend it overseas or somewhere else not in Luzon? Getting lost in crazy Tokyo or biking around the streets of Hanoi sounds like a perfect plan. But alas, not everyone has the funds for a flight away from the bustling Metro Manila. So what are the things to do on long weekends?
Good thing Luzon isn't so bad at all! In fact, there's so much to see on the main island that there's no reason to skip its own attractions. No budget? No problem! Here's what you can do on long weekends with no flights needed.
Bataan: Historical and Environmental Tour
Just two hours away from Manila, this province is heavily underrated. From cultural to historical to natural, it pretty much has something for everyone. You can visit this place when looking for things to do on long weekends with no flights needed.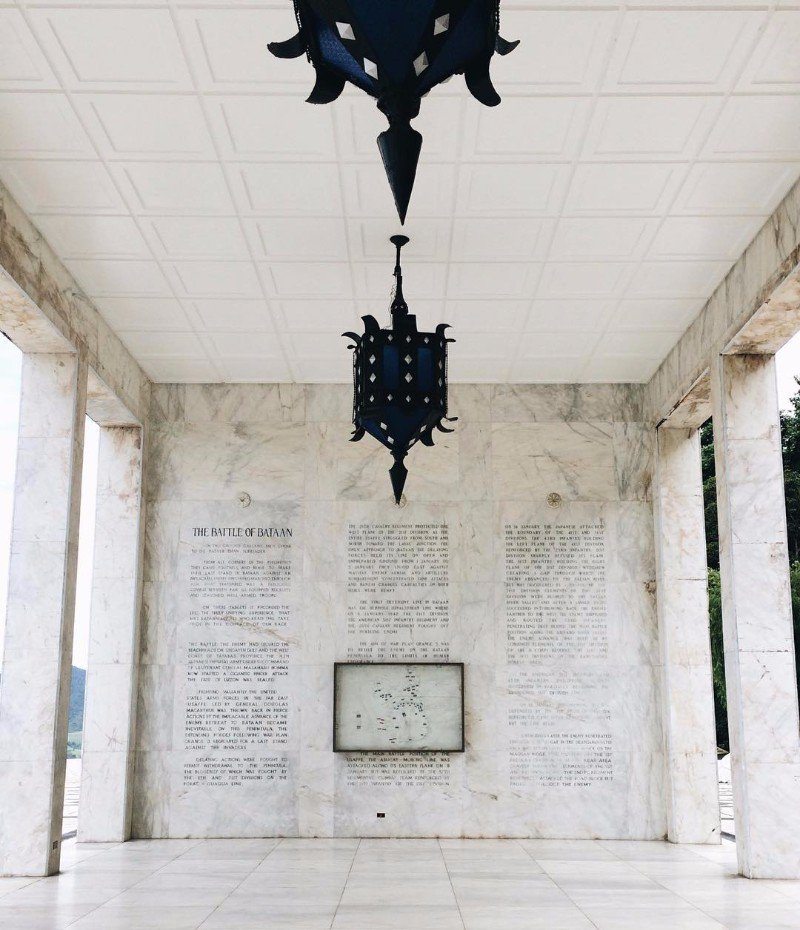 Start your trip by visiting the Shrine of Valor (or Dambana ng Kagitingan) at Mt. Samat in Pilar, Bataan. It commemorates the fallen heroes who protected the mountain during the Battle of Bataan. The details of the battle were engraved on the marble walls with a striking message to never forget and to always remember.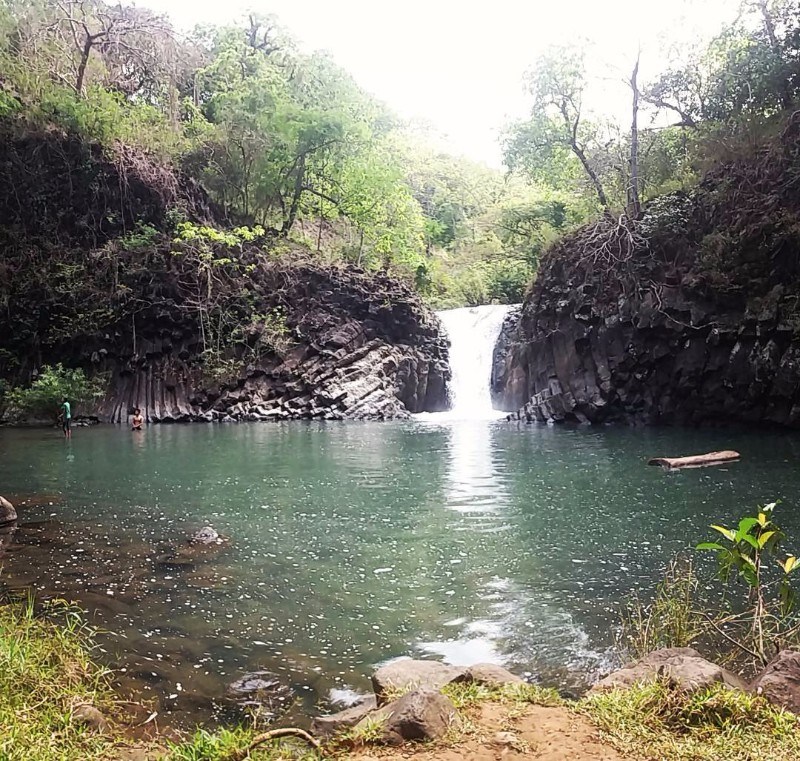 Dunsulan Falls is just a tricycle ride away from Mt. Samat, but you have to go all the way to the foot of the mountain before you can ride to the falls. If you brought your own car, then even better! It's a secluded area without the crowd, so you can have an awesome time at the falls.
ALTERNATIVE:  Ride a zip line from the top of Mt. Samat down to Dunsulan Falls. Yes, that's totally possible with the Tree Top Adventure!
Another thing you can do is visit the Pawikan Conservation Center in Morong, though the best time to visit is from January to February. The center aims to protect marine turtles and save them from extinction. On weekdays, you can check out the controversial Nuclear Power Plant, which was completed in 1984 but never launched.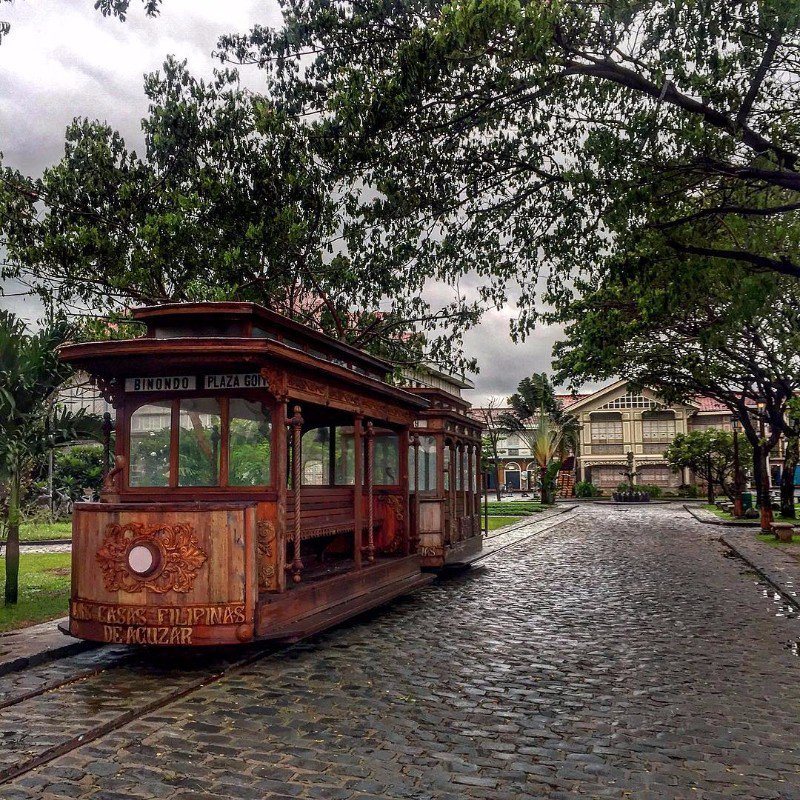 Of course, no trip to Bataan will ever be complete without a visit to Las Casas Filipinas de Acuzar in Bagac. It's a Spanish-Philippine Heritage site composed of 22 ancestral mansions that are either replicas or originals collected from around the Philippines. You can either book a room here or avail a day tour package.
Other sites to visit: Sisiman Bay, Balanga Wetland and Nature Park, Ambon-Ambon Falls, Death March markers
Pampanga: Gastronomic Adventure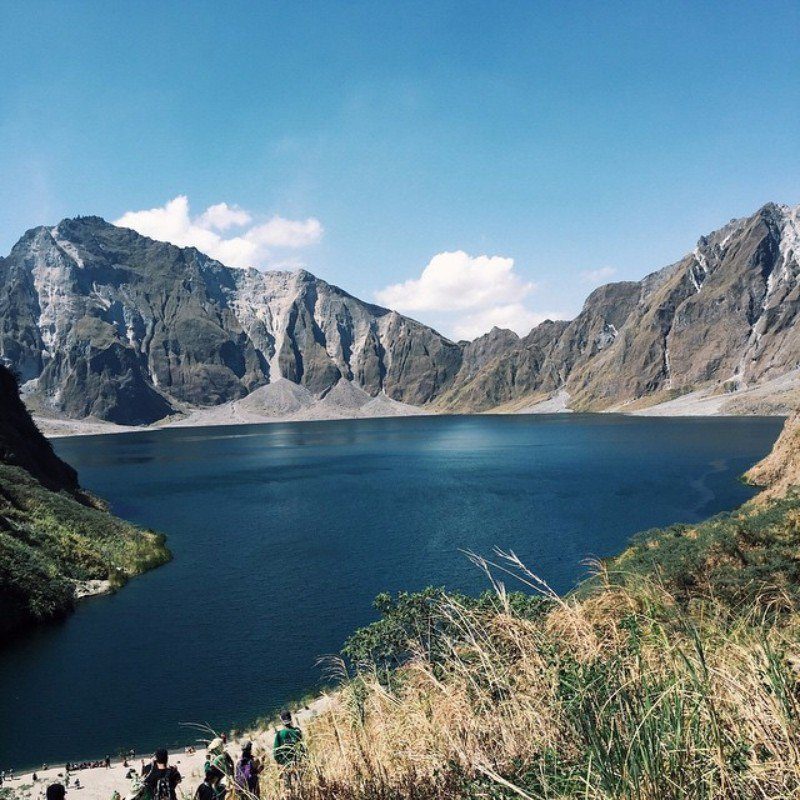 No visit to Pampanga can be complete without a trek to Mt. Pinatubo. Trekking tours can either start from Clark or Angeles City. Either way, you're up for a scenic, if not bumpy and exhausting trip to the crater.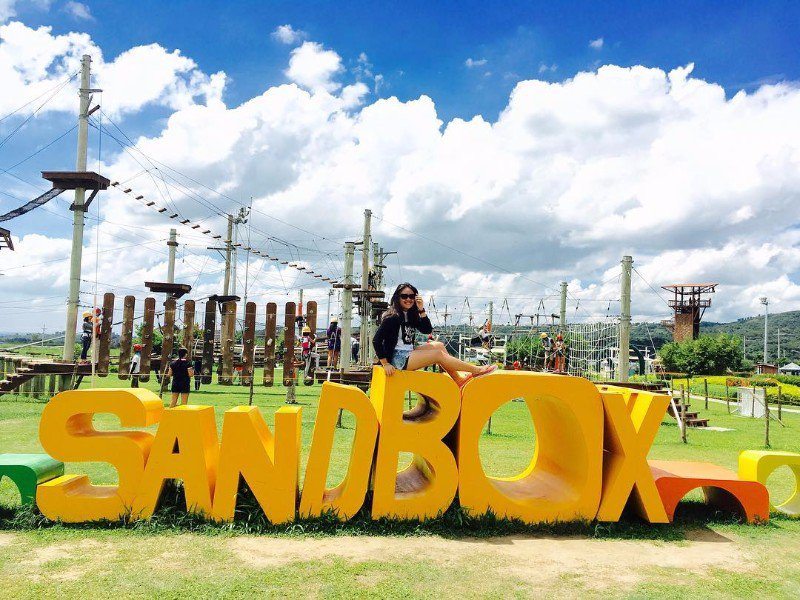 When in Pampanga, don't miss out on Sandbox Adventure in Porac. Here, you can ride the Philippines' tallest swing and strap on the country's first roller coaster zip line. Other activities include wall climbing, rappelling, free falling, archery, and riding ATV and UTV.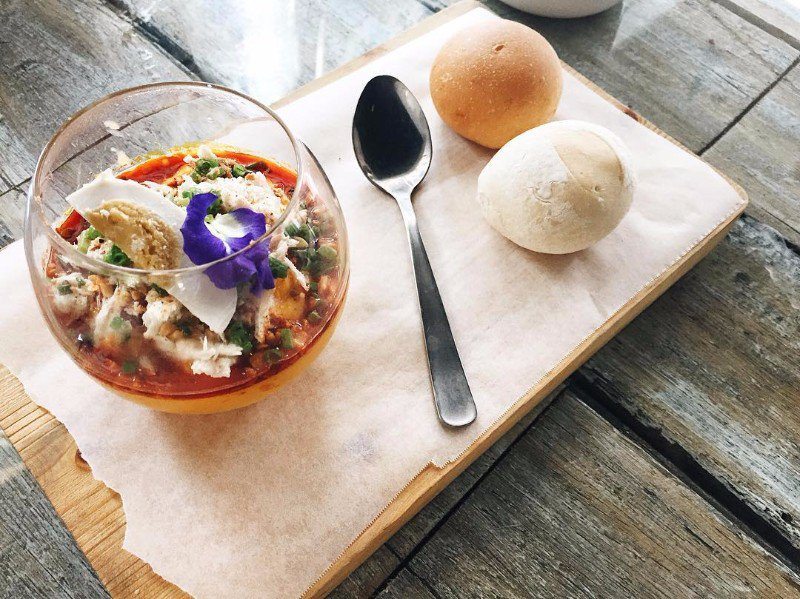 After all the outdoor activities, it's now time to eat! For foodies, there's no better destination than Pampanga. A long weekend is not enough to visit all the homegrown restaurants in the province.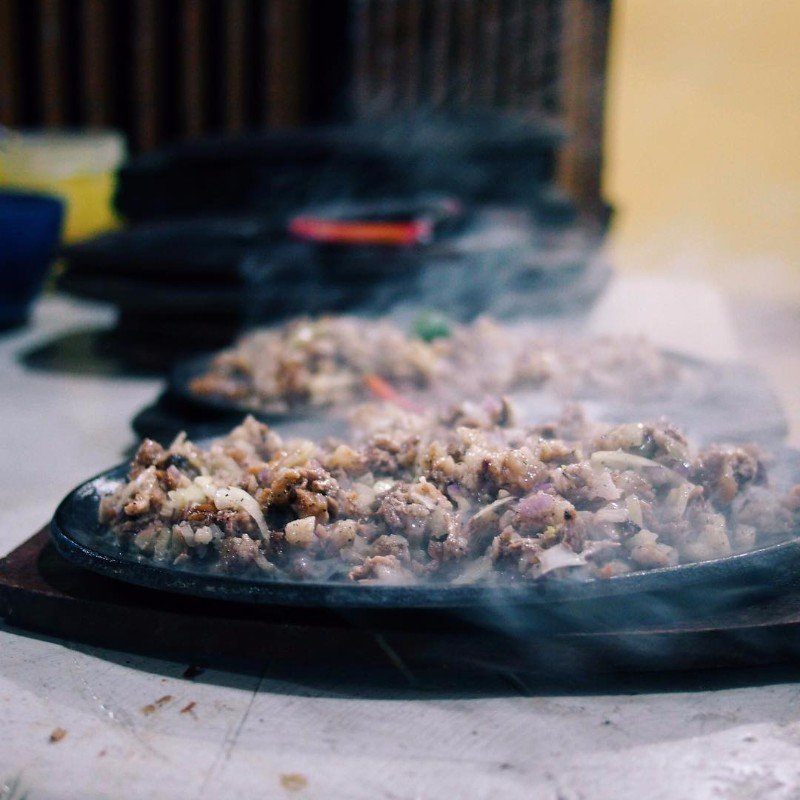 In Angeles alone, you'd have to spend the entire weekend to try everything. Don't miss out on Aling Lucing Sisig, home of the first ever sisig! Chef Claude Tayag's Downtown 1956 Café is also a must as they serve Kapampangan dishes with a twist. To enjoy the authentic kakanin Tamales Pampangueña, drop by Café Fleur.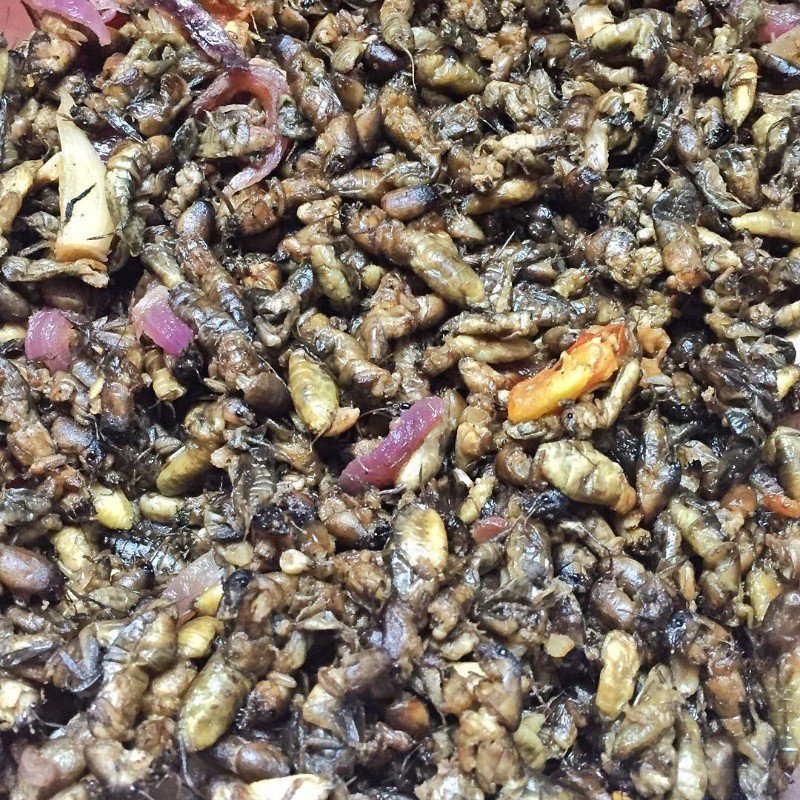 San Fernando also has its fair share of exciting restaurants, specifically Everybody's Café, which serves exotic dishes like crickets and frogs! For the brave, you can try the cured carabao meat and crispy duck adobo. Don't forget to buy a whole bilao of kakanin from Susie's Cuisine!
Other sites to visit: Abe's Farm, Museo ning Angeles (Angeles City Museum), Candaba Bird Sanctuary, Zoocobia Fun Zoo, Deca Wakeboard Fun
Batangas: Heritage Tour of Taal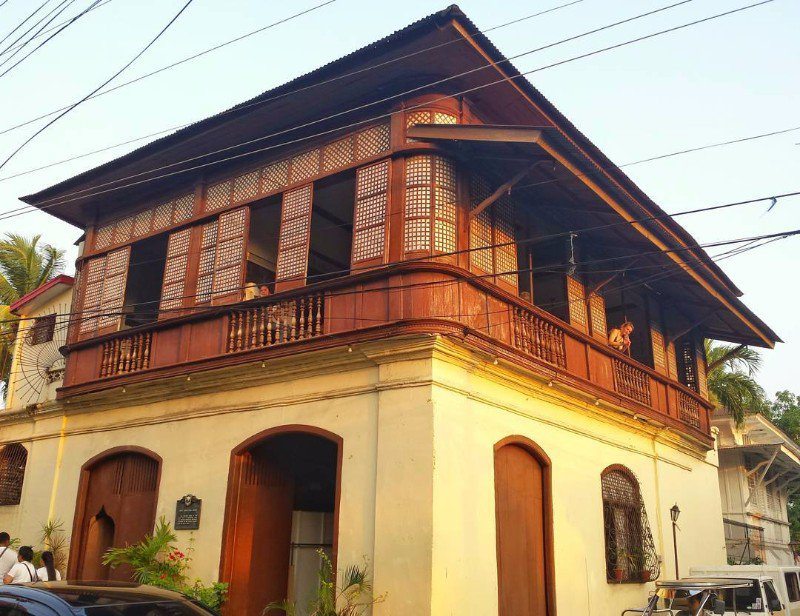 Taal is mostly known for its complex volcano, but there are tons of things you can do in the municipality. Go for a staycation at one of the ancestral homes in Taal for a true cultural experience. This heritage town in Batangas is the perfect destination for history buffs or anyone who has a penchant for anything vintage.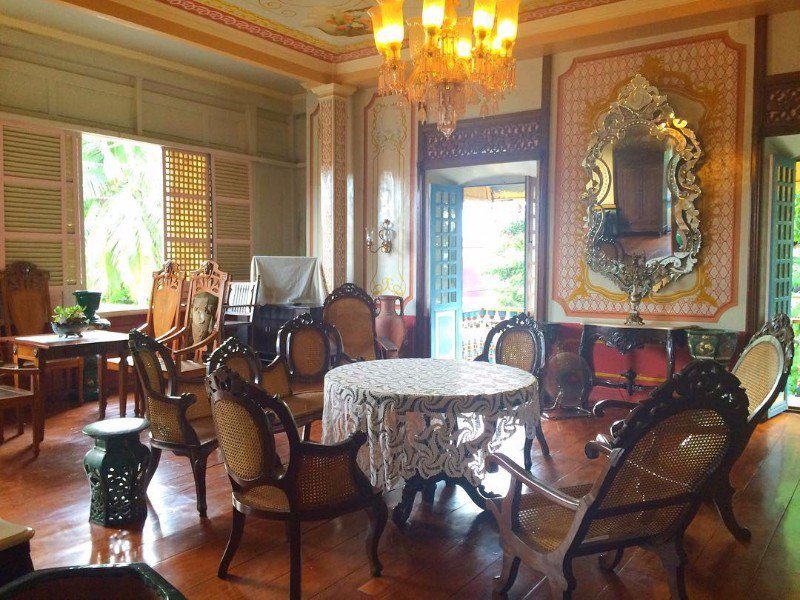 Some of the heritage spots to visit are Goco Ancestral House, Casa Villavicencio, Church of the Our Lady of Caysasay (and the Sacred Well of Sta. Lucia), Gregorio Agoncillo Mansion, and St. Martin of Tours Basilica, said to be the biggest Catholic church in Asia.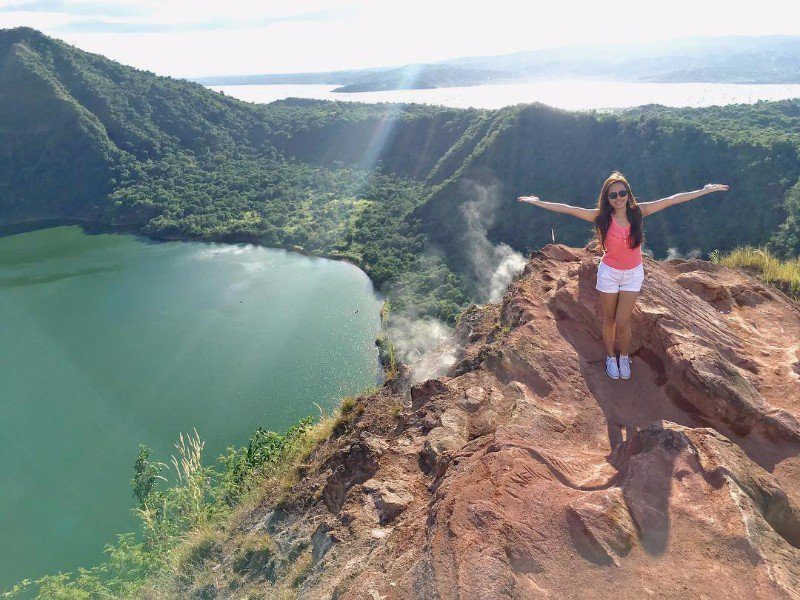 And since you're already in Taal, why not trek to the crater on the morning of your second day? It'll take no more than an hour to climb to the top.
Do not leave Batangas without trying the much loved Batangas lomi. There's a night market near Taal Basilica for cheap but good food or head to Corcolon Lomi House. And for a fancier fare, Feliza Taverna y Café is a good choice.
Other sites to visit: Sky Ranch and Puzzle Museum in nearby Tagaytay, Sonya's Garden, Bulalo Belt
Laguna: Chasing Waterfalls and Lakes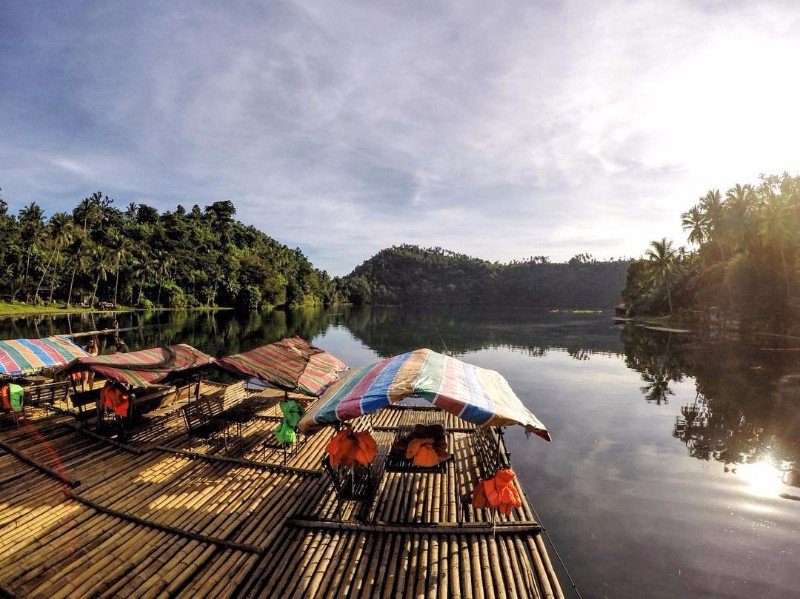 Laguna is mostly known for its hot springs in Calamba. But did you know that there are other natural bodies of water in this province that deserve to be explored, too?
Head on to San Pablo City and explore in a day all of its seven lakes. Most of these seven lakes are non-commercialized, so you can really go for the scenic views. Called Sampaloc, Mojicap, Kalibato, Bunot, Palakpapakin, Pandin and Yambo, these lakes are either in the city itself or in its outskirts. Sampaloc Lake is the most commercialized, but you'll best enjoy the tranquil Pandin Lake where you can go swimming and binging on paco salad and grilled tilapia.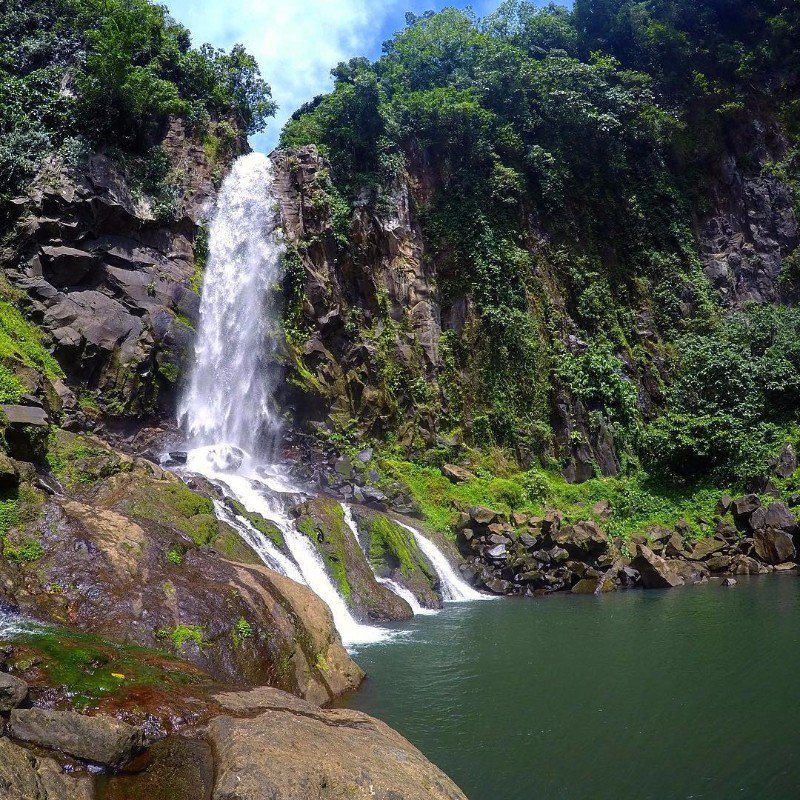 The province is not just abundant in lakes; it's also rich in waterfalls! It'll require trekking before you can reach these falls, but it'll be worth it. In Siniloan, the enchanting Buruwisan Falls can be seen when you climb Mt. Romela. Pangil has its grandiose Buntot Palos Falls, while Majayjay has its Bukal Falls. In Luisiana, you can visit Hulugan and Aliw Falls. And of course, do not miss out on seeing the famous Pagsanjan Falls.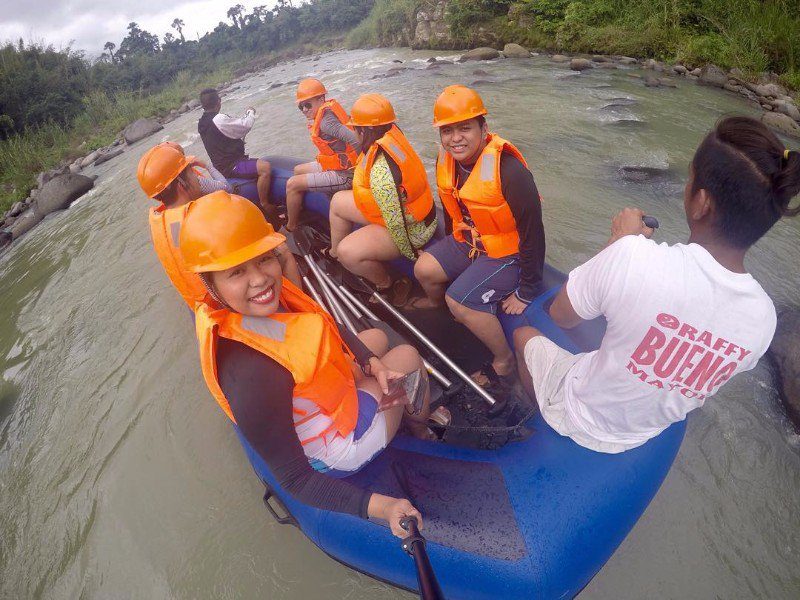 If you're still craving for more water adventure after seeing all the lakes and waterfalls in the province, you can go white water rafting and tubing in Magdalena.
Other sites to visit: Mt. Makiling in Los Banos, Enchanted Kingdom in Sta. Rosa, Hidden Valley Springs in Alaminos
Aurora: Surfing in Baler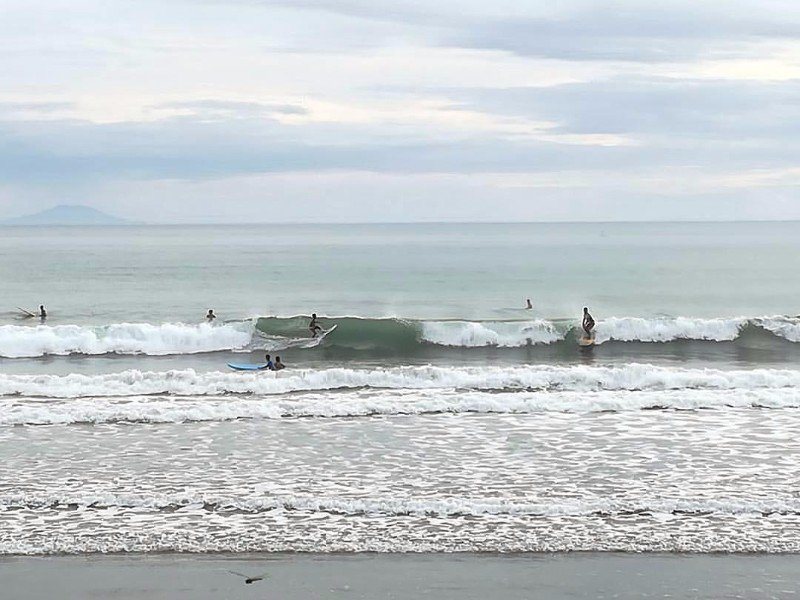 Why fly all the way to Siargao when you can just travel five hours to Baler? The surf town is one of the best surf spots in the Philippines, but it doesn't feel too touristy or too crowded.
One of the best things to do on long weekends is to surf! If not knowing how to swim is holding you back, don't worry because it's perfectly possible to learn how to surf without being a swimmer.
Sabang Beach is dotted with surf schools offering lessons for a small fee. Or if you're staying at a hotel, you can ask them whether they're offering surfing lessons. Don't let your fears set you back, because in no time at all, you'll be riding your board from the waves down to the shore. Surf lessons range from PHP 300–350.
When you get hungry after all the fun, here's a list of where to eat in Baler.
Benguet: Ghost Hunting in Baguio
Summer or not, Baguio is a favorite weekend destination for people living in the city. But instead of going to the usual attractions, take the off the beaten path and go where the supernatural lingers. Yes, Baguio is not just for the broken-hearted, it's also for ghost hunters!
The City of Pines is ripe with stories that can make your skin crawl, and in recent years, ghost tourism is on the rise. Skip the night market and opt to search where the undead endure.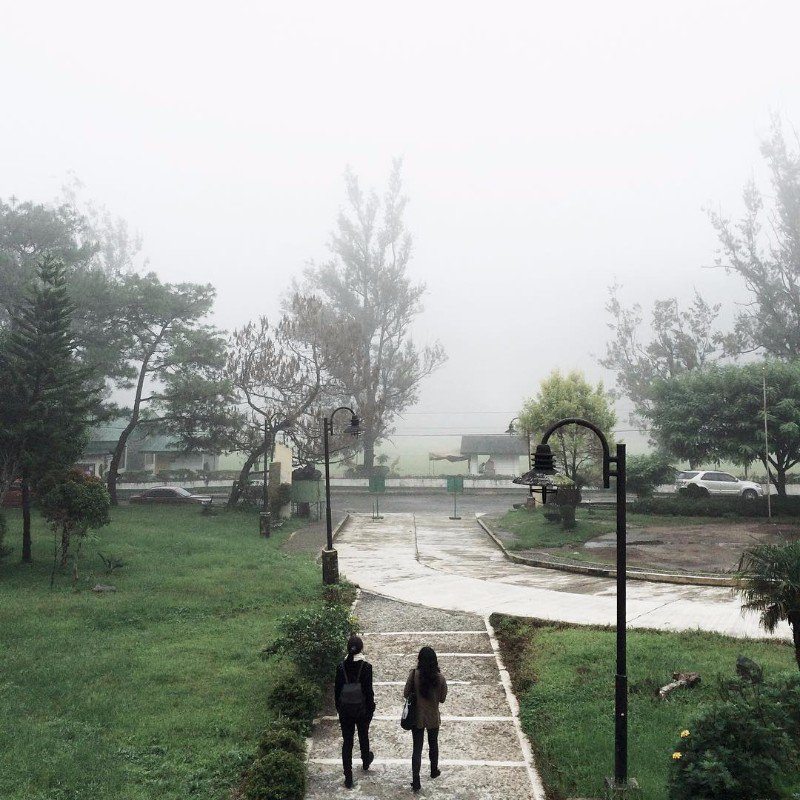 For your first stop, head to the Teacher's Camp where it's discouraged to hunt for the otherworldly, but don't let the warnings stop you. The ruins of the Diplomat Hotel at Dominican Hills don't just provide a pretty view of Baguio's skyline; it's also a treasure chest for thrill seekers.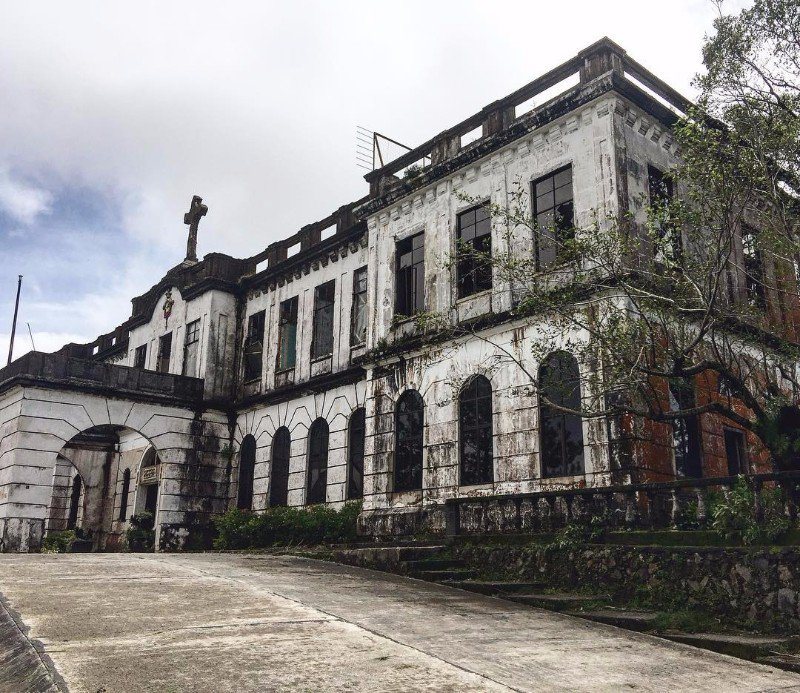 Head to the Baguio Cathedral not to pray, but to hear the cries of nuns and priests of years past. The Laperal White House isn't just ideal for Instagram photos. It's also where you might have a chance encounter with restless spirits.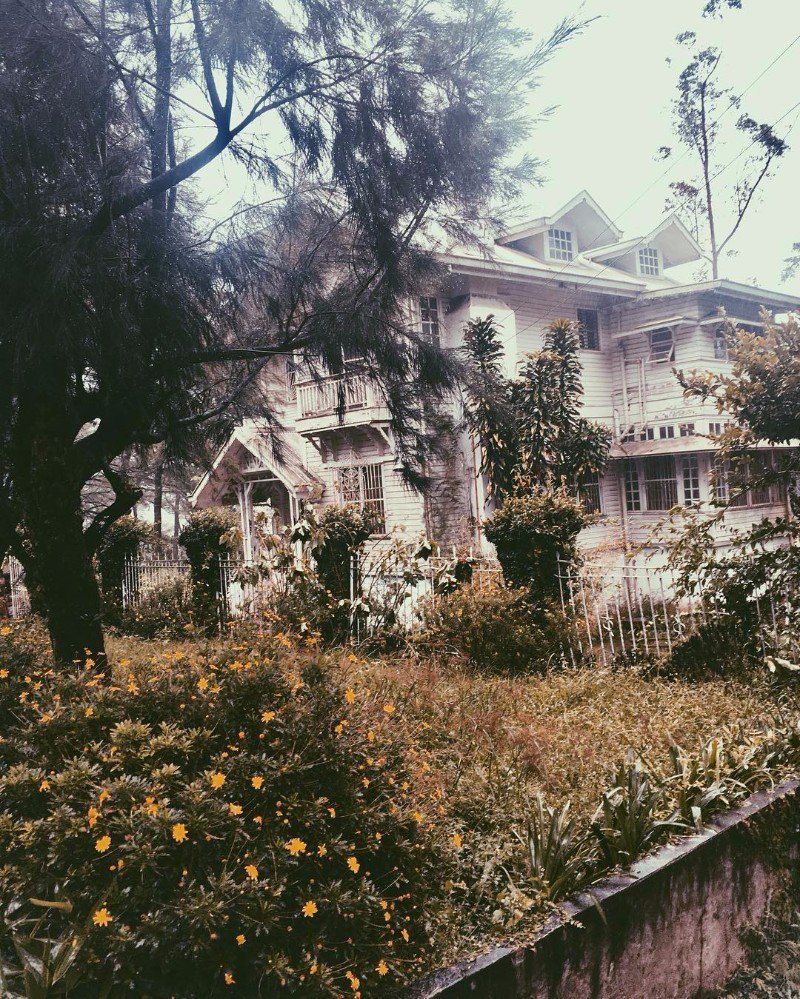 If ghost hunting somehow makes you hungry (it will), don't worry because another reason to visit Baguio is for the food. For starters, the Ketchup Food Community has five restaurants that can satiate any cravings.
Other sites to visit: Ben Cab Museum, Mt. Cloud Bookshop, Baguio Cinematheque, Tam-Awan Village, Session Road. More attractions can be found in this Baguio weekend itinerary.
Zambales: Beachside Camping
In Zambales, one of the best things to do on long weekends is to enjoy the beach life is to go camping. There are tons of islands in the province, and though there are island resorts, too, it'll be a shame not to try camping out.
When Mt. Pinatubo erupted over 20 years ago, its volcanic ash fell on little islands in Zambales, such as Nagsasa Cove and Anawangin Cove. At first, it will look like white sand, but it's actually volcanic ash that makes the shoreline of both Anawangin and Nagsasa look pristine. Anawangin gets more crowded during summer months because it's nearer than Nagsasa, but each has its own charm. You can go trekking early in the morning to have a majestic view of the shoreline.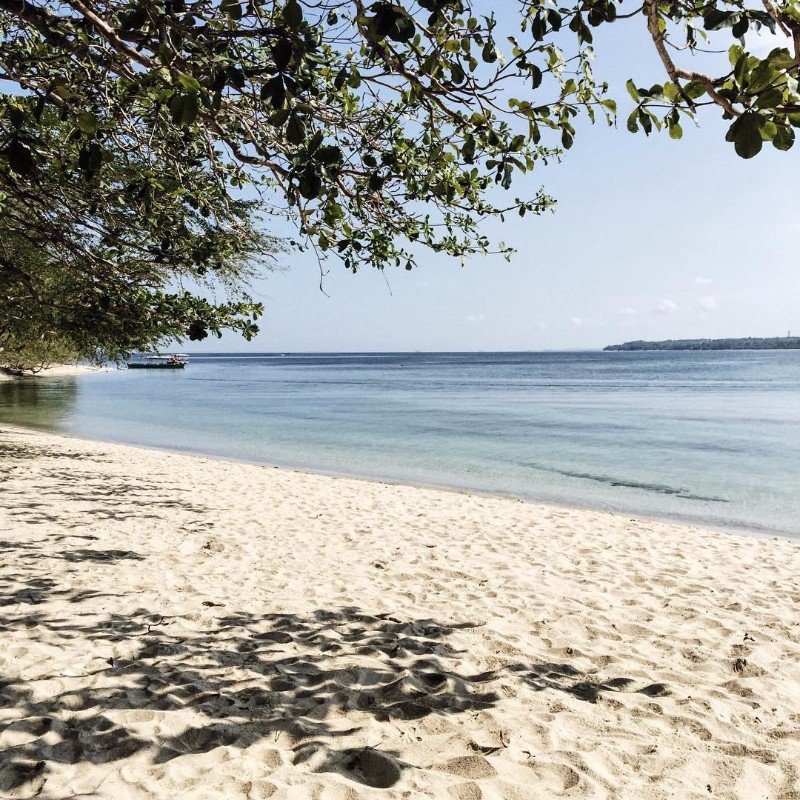 Magalawa Island is a lesser known spot, but for those seeking a smaller crowd, this one is ideal. Its edge over other islands in Zambales is that it has a sandbar and a mangrove area. Be prepared for the weak mobile signal and bring a power bank. Or you can just forget about it and spend an entire weekend unplugged.
Manila: Exploring Old Manila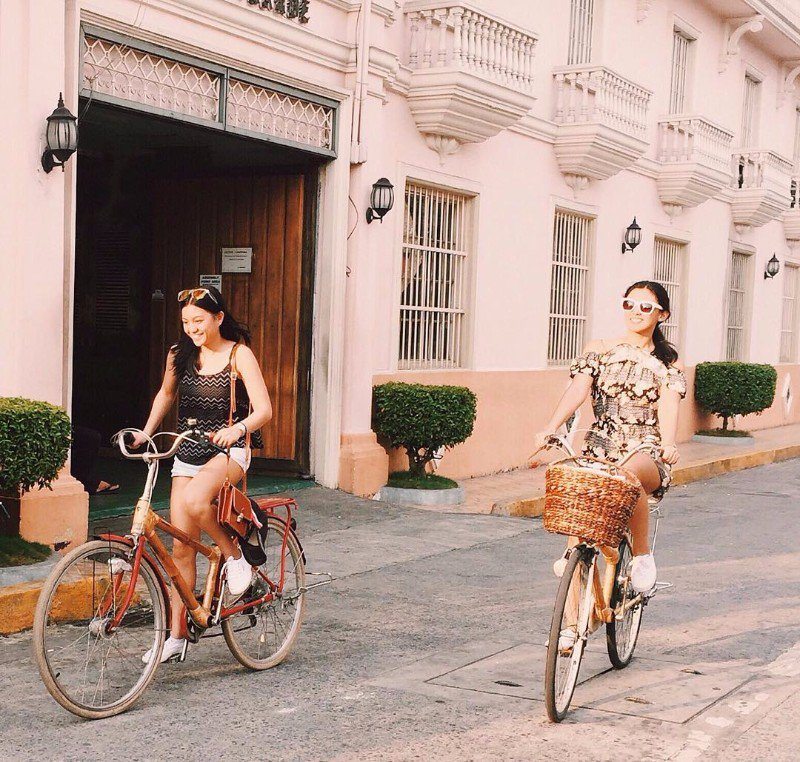 No time to plan out-of-town getaways for things to do on long weekends? You don't have to hop on a plane because Manila has its spots that deserve to be explored, either by walking or by riding a bambike!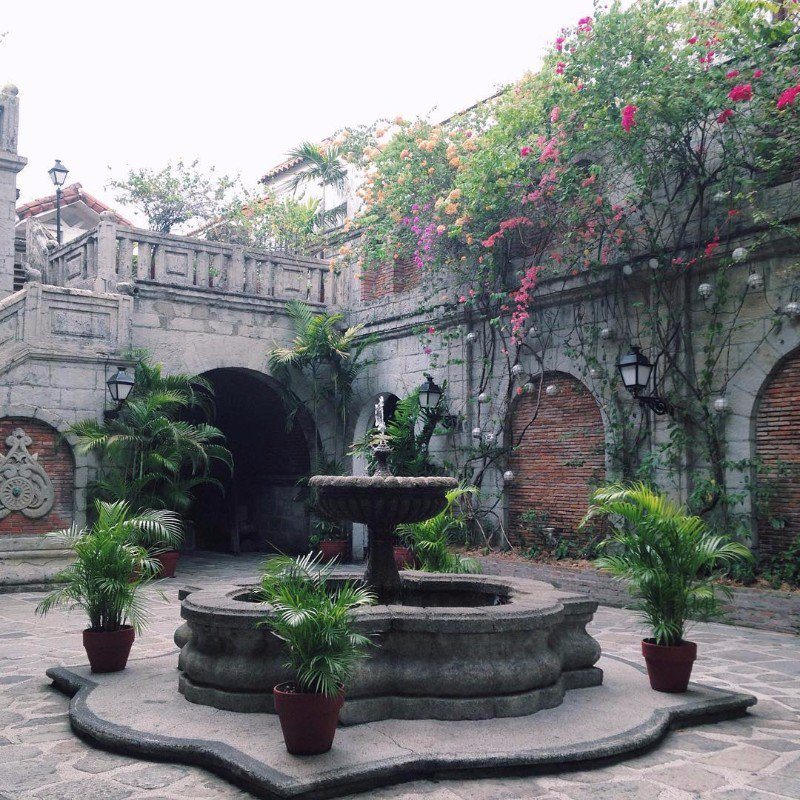 There's no need for a time machine to go back to history. Just explore the old streets and ruins of Intramuros, and you'll be transported to the Spanish era. Start your walking tour at Manila Cathedral then proceed to Bahay Tsinoy, or Kaisa Angelo King Heritage Center.
For a small fee, you can enter Casa Manila Museum. Just across from it is San Agustin Church, the oldest church in the Philippines and a UNESCO World Heritage Site. As a finale, go to Fort Santiago, a citadel built in 1593 for the newly established Manila. This is also where José Rizal was imprisoned before he was executed. For a more detailed day tour of the Walled City, check out this suggested itinerary.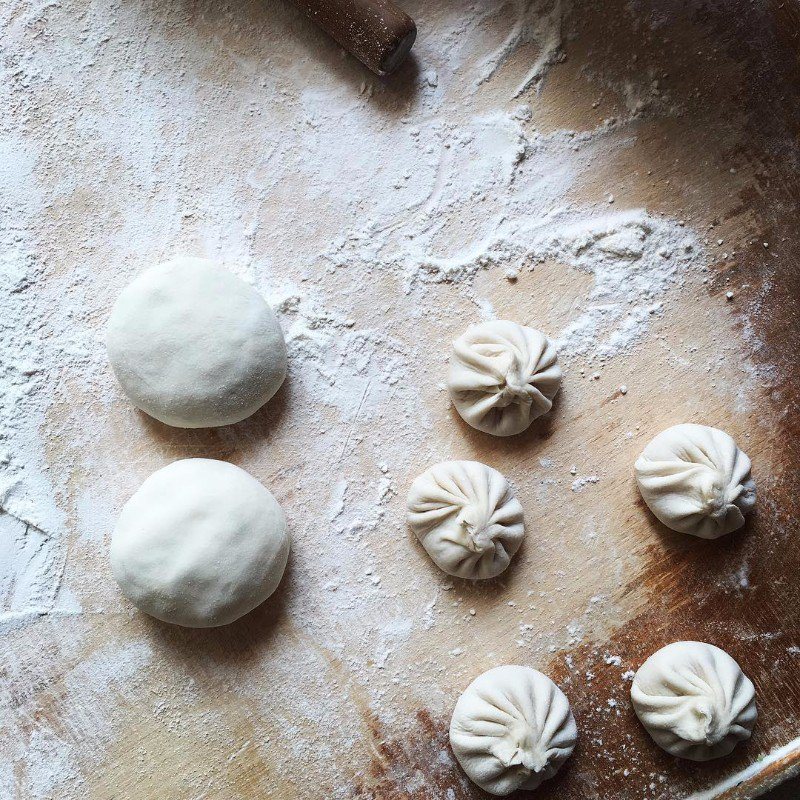 Go for a random food trip at Binondo, said to be the world's oldest Chinatown. For appetizers, try the Kuchay Pork Dumplings at Dong Bei Dumpling, where you can watch them make the dim sum right in front of you. At Café Mezzanine, spoil yourself with their version of fried rice and lechon kawali. Share an order of Fried Chicken between you and your friends at Sincerity Café & Restaurant. For cheap but good dim sum, go to Wai Ying Fast Food or Ying Ying Tea House. End the food tour at Delicious with a plate of, well, delicious Chami.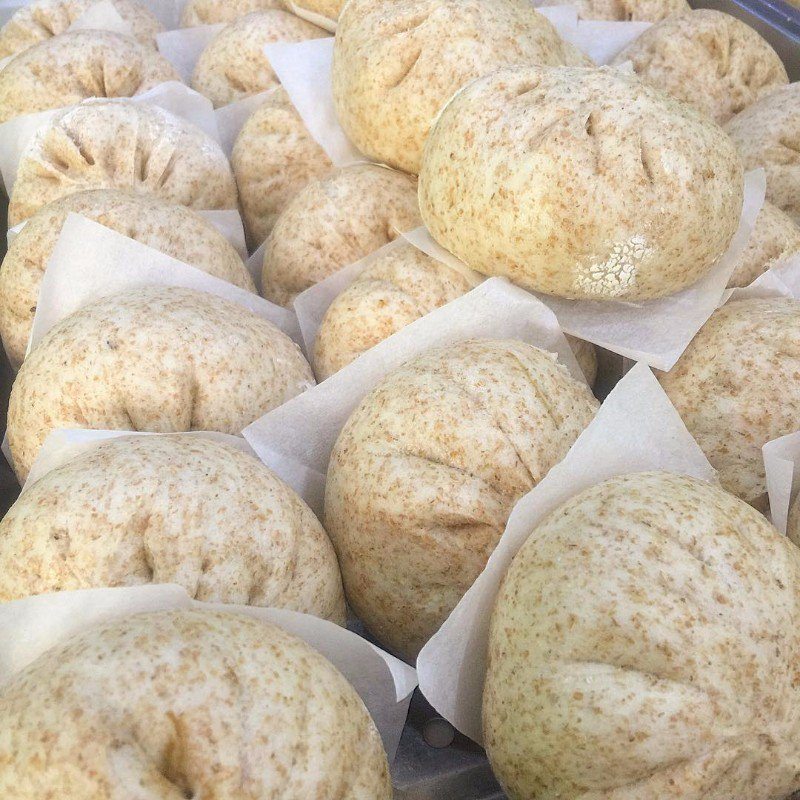 Do not leave Binondo without buying some pasalubong. You'll never go wrong with Eng Bee Tin's hopia, Salazar Pastries' moon cakes and meat pies, Diao Eng Chay's chicken pie, and Quan Yin Chay's wheat vegetarian siopao.
Other sites to visit: Escolta, Quiapo, Chinese Cemetery, National Museum of the Philippines
There's an upcoming long weekend, so you now have the chance to start ticking off everything on this list! With these things to do on long weekends with no flights needed, fun is just around the corner!