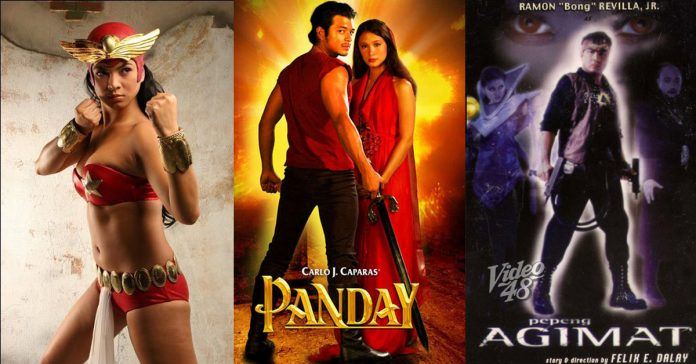 Do You Remember These 10 Filipino Superheroes?
With superhero movies flying at us in all directions, it's so easy to get caught up with the foreign ones. Let's take a step back, dig into our roots, and see what characters the Philippines has proudly created. Yes, believe it or not, we have our fair share of Filipino superheroes. Can you recall them?
1
Darna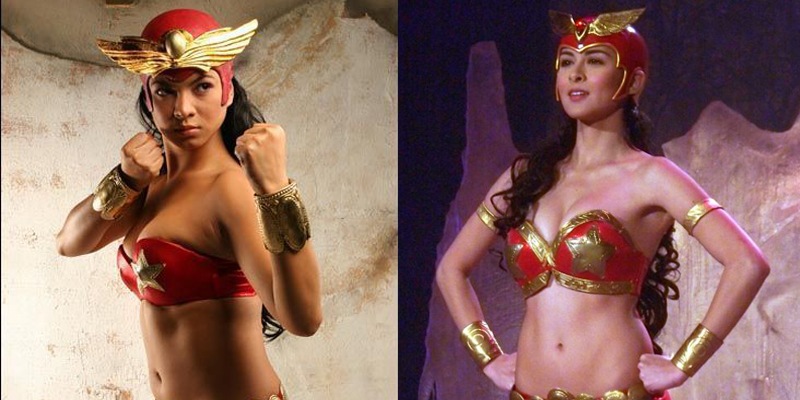 The infamous magical stone and epic name call transform a seemingly ordinary girl into a mighty heroine. Superhuman strength, heat vision, and flight are some of the strengths tucked under her belt. Since 1951, Darna has been played by a long list of actresses namely Vilma Santos, Lorna Tolentino, and Anjanette Abayari. Recently, Angel Locsin and Marian Rivera have also stepped into her shoes in the television series.
This year, the country was taken by a storm of which actress will get to play Philippines' own version of Wonder Woman for another hit remake. Eventually, the role boiled down to one of the country's hottest stars, Liza Soberano.
2
Pepeng Agimat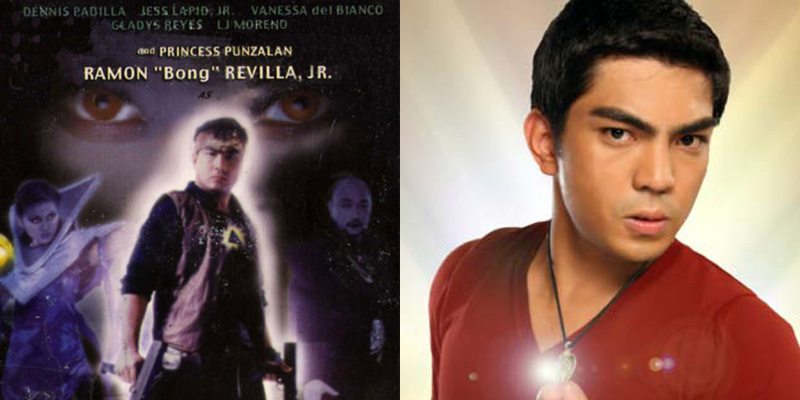 Most Filipinos are superstitious by nature and a few keep good luck charms to ward off evil spirits. No wonder Agimat was created. Pepeng Agimat possesses a magical amulet (agimat) that is put into an advantage when it comes to fighting off a gang of aswangs. Agimat has been dominated by the Revilla clan namely Ramon Revilla Sr., Bong Revilla Jr., and the latest installment played by Jolo Revilla.
3
Flash Bomba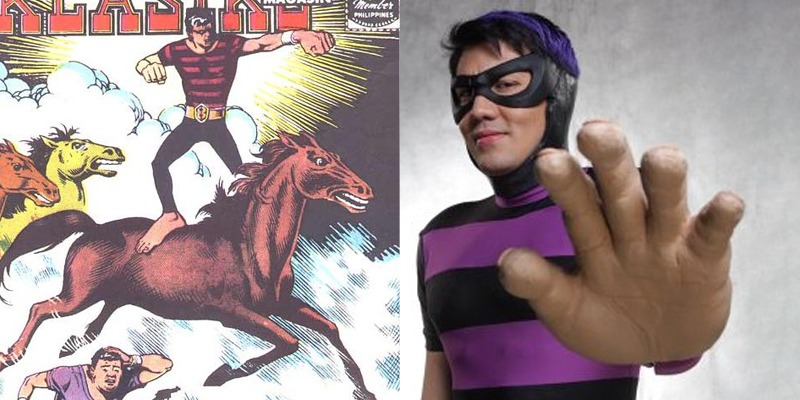 Adding to this list of classic Filipino superheroes is Flash Bomba. Roldan Legazpi encounters an accident that impairs his ability to walk. Despite this hindrance, he pushes himself to the limit by working out. He defeats a tikbalang during battle and is granted a wish. Roldan Legazpi assumes the identity of Flash Bomba and gains superpowers like extraordinary strength, enlarged hands and feet, and thunderclaps.
Luis Manzano portrayed this character in a television series back in 2009. Kinda sounds like The Hulk minus the whole Jekyll-Hyde facade, don't you think?
4
Enteng Kabisote
Another homegrown superhero proven to be popular among the masses is Enteng Kabisote. A series of movies spawned from a television series named Okay Ka, Fairy Ko, Enteng Kabisote is played by Vic Sotto. His saga begins once he marries a fairy, landing him in all sorts of trouble and adventure. He fights off evil doers that come across his path.
5
Captain Barbell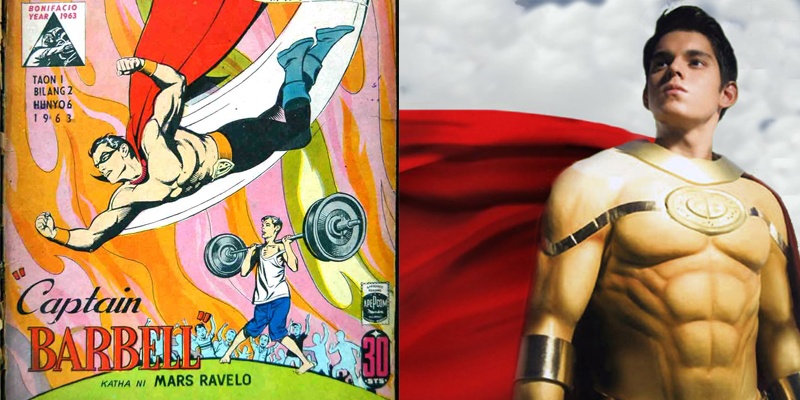 Our counterpart to Superman and Thor, Captain Barbell gathers his source of infinite strength from yes, a barbell. The story centers around Tengteng/Enteng/Teng, a frail man often bullied by others. His only wish is to be big and strong so that he can defend himself. His wish becomes a reality when he stumbles upon a magical barbell. He becomes Captain Barbell with a mighty roar of "Captain Barbell!" and a powerful lift of the instrument. His newly acquired powers are visual powers, superhuman strength, and invincibility.
If you didn't know, Tengteng/Enteng/Teng has been played by Dolphy, Herbert Bautista, and Ogie Alcasid. That yellow suit, red cape, and trademark medallion also once belonged to Edu Manzano, Bong Revilla, and Richard Gutierrez.
6
Lastikman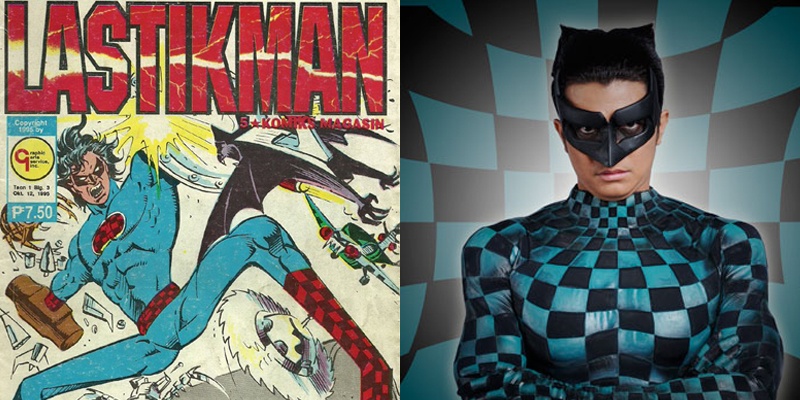 Have you noticed that most Filipino superheroes are loosely based on Western ones? Lastikman is no exception especially that his superpowers are very much taken from Mister Fantastic, Elastigirl, and Mystique. His unique abilities include stretching like rubber and taking the form of people or things. As a shapeshifter, there are no limits to what his body can do. We've witnessed Vic Sotto, Mark Bautista, and Vhong Navarro fight off bad guys in a checkered suit.
7
Pedro Penduko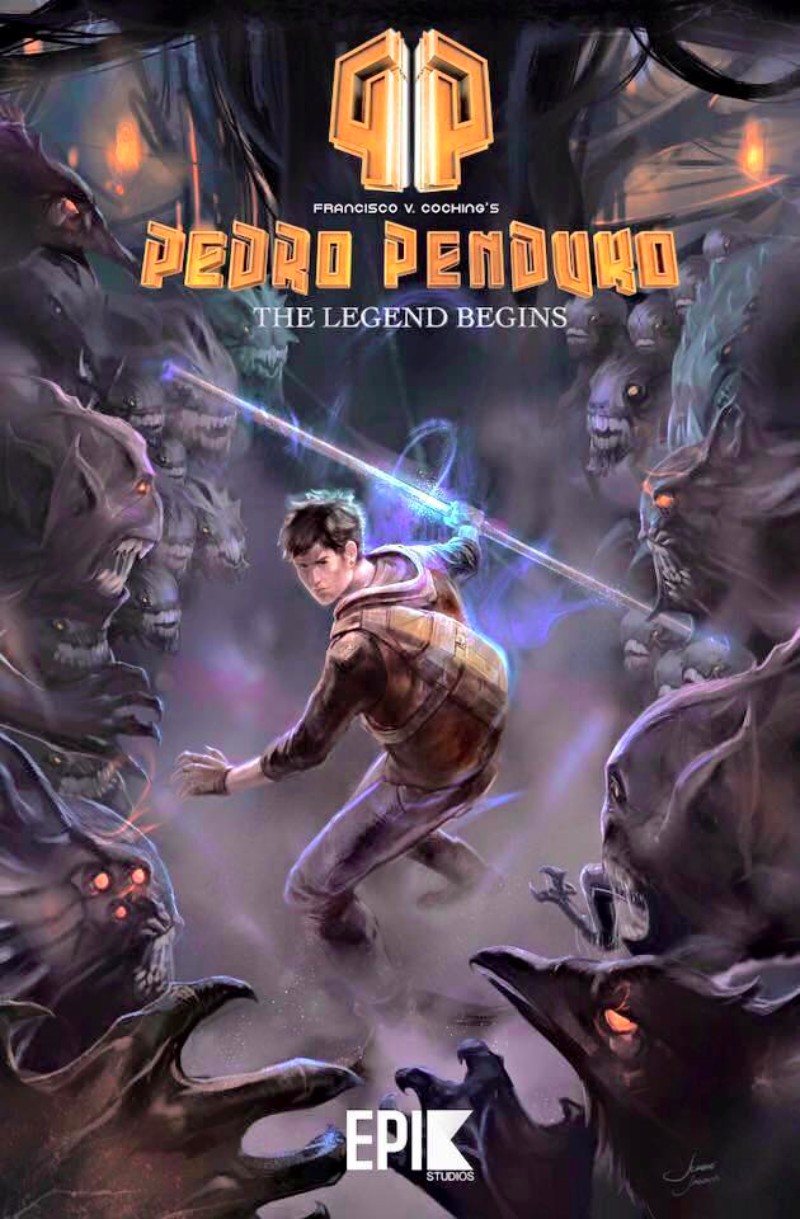 A local legend, Pedro Penduko is an ingenious hero who manages to get himself out of tight situations. He is guided by a magical amulet during his encounters with mythical creatures popular in Philippine folklore. Anything you can think of, Pedro Penduko has fought them off. He has been played by Ramon Zamora, Janno Gibs, and Matt Evans. We wonder who'll get the chance to revive this character in the near future.
8
Tiny Tony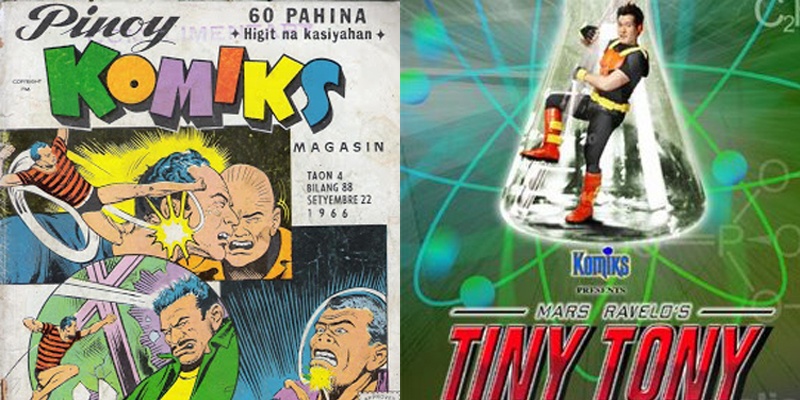 Another Filipino superhero adapted from comic books is none other than Tiny Tony. Similiar to Ant-Man, his ability to alter atoms allows him to shrink in size but unleashes super strength. To the naked eye, you might just miss this pint-sized hero. Adorable John Prats showcases Tiny Tony's superpowers in the 2009 television series.
9
Gagamboy
Okay, this one's just too obvious without even trying. Unlike the other Filipino superheroes born of comics, Erik Matti brought Gagamboy to life on the big screen. Vhong Navarro takes the reins of this localized Spiderman. Junie accidentally engulfs a chemical-laden spider that leads to his newly acquired set of skills. He fights off his archenemy who has triggered his phobia for cockroaches.
10
Panday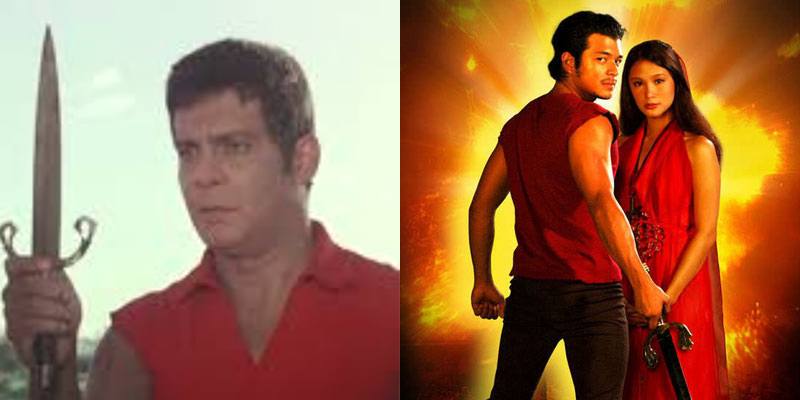 Rumor has it Coco Martin will become the next Panday for the revamped film. He seems like the perfect fit especially with his successful stint in Ang Probinsyano. For decades, this blacksmith has been immortalized by Filipinos, both young and old. Fernando Poe Jr. popularized this comic adaptation-to-film when he took lead as Flavio. You've probably recognized that character wearing a red sleeveless shirt (not to mention, ripped biceps), dark skintight pants, and knee-high boots. Coupled with his swordsmanship, Panday fights off supernatural evil lurking in all sorts of places.
How we wish we can manifest some of their superpowers! Imagine what the world would be like. A little better, we'd all like to think. A little chaotic, but people will have the chance to fight off evil. Which among these Filipino superheroes are your favorites?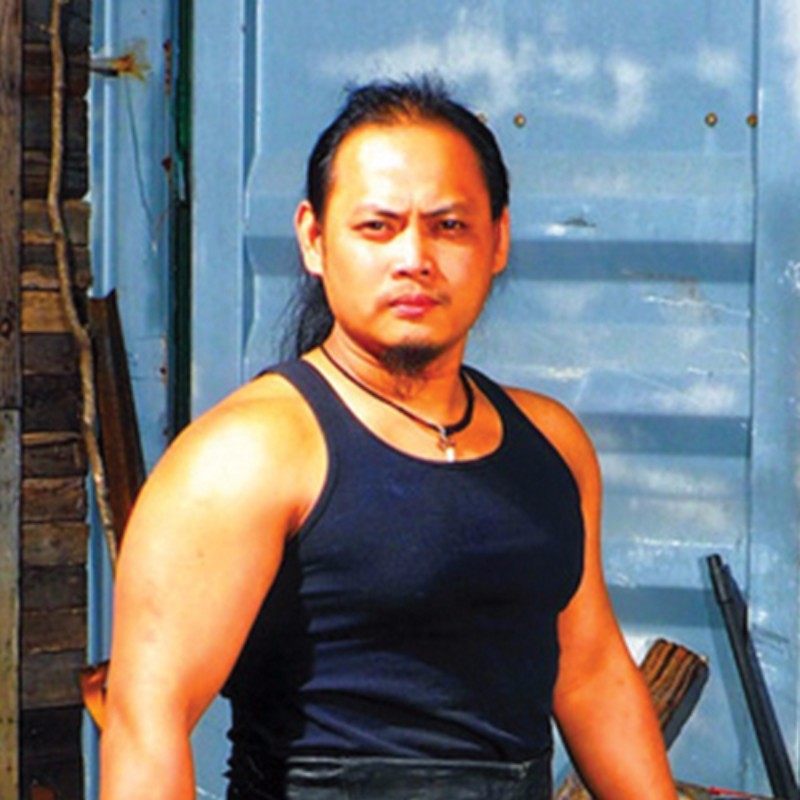 Speaking of superheroes, use this rare opportunity to meet a real life Panday at this year's History Con 2017! Ryu Lim is a Filipino blacksmith who appeared as one of the contestants in Forged in Fire. We'll see some of his best craftsmanship at this year's blade exhibit. After all, it's not every day we get the chance to meet one of our very own Filipino superheroes in the flesh. History Con 2017, here we come!
DISCLOSURE: This post is brought to you by History Con Philippines happening on August 10–13, 2017 at the World Trade Center Manila. Get your tickets now!