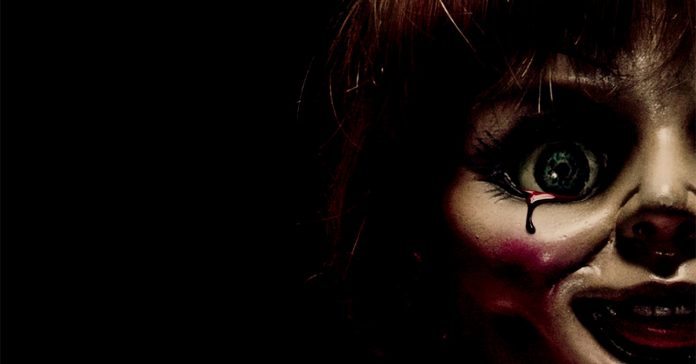 These Movies To Watch In August Will Surely Give You The Chills
Cinemas this month will be bringing you through a roller coaster ride of laughs, chills, kilig, and—did we say chills already? It's kind of like a sampler for everything! If July wasn't enough of a breath-taker, this is going to be an even more exciting month! Philihappy is here, just as we always have been, to heighten your anticipation for some exciting entertainment awaiting you in our list of movies to watch in August 2017!
1
Amityville: The Awakening
Release: August 2, 2017
Starring: Cameron Monaghan, Bella Thorne, Mckenna Grace
Director: Franck Khalfoun
The story of Amityville has been known to most as one of the scariest true to life horror stories centered in a house that was said to be haunted. They say it all happened for real, a family was murdered by the father who was demented by a demon. This story has been passed around for generations, has been told and re-told in movies past.
This August brings another fictional film of the story of another family who lives in the infamous house. And unsurprisingly so, they experience the demonic horrors that occur in the Amityville house. This installment promises to continue the horrors of the Amityville Horror series, but will it rise up to be the best one of them all?
2
Baby Driver
Release: August 2, 2017
Starring: Lily James, Kevin Spacey, Ansel Elgort, Jamie Foxx
Director: Edgar Wright
A young man named Baby (Ansel Elgort) is known as one of the best getaway drivers whose skills are amplified by the songs he plays during his assignments. He works for a big time criminal who believes quite heavily in his skills. Amidst the action and crimes, Baby finds a girl (Lily James) he falls in love with who changes his life choices leading him to want to end his stint with the crimes he takes part in. Getting in the way of this decision is his boss threatening the welfare of the girl Baby falls in love with.
Can Baby then get away from all this trouble? Watch Ansel Elgort in this movie of speed, action, love, and everything dangerous in between! We don't know with you, but we think Ansel—Baby Driver rather—is definitely at the top of our list of movies to watch in August!
3
Snatched
Release: August 2, 2017
Starring: Amy Schumer, Goldie Hawn
Director: Jonathan Levine
What's the worst that can happen on a vacation in an exotic destination? Maybe a little blunder here and there. However, Snatched presents quite a tragic turn of events from a simple mother-daughter vacation to a kidnapping incident. How things went 0 to 100 real quick? We'll just have to watch this one hell of a comedy!
4
Annabelle: Creation
Release: August 10, 2017
Starring: Miranda Otto
Director: David F. Sandberg
We say this with fervor, Conjuring is one of the scariest movies of all time. The demonic presence and the heightened fear in this movie transcend the silver screen. Its main imagery of the dark presence came in the form of a doll named Annabelle. She comes back with another movie telling us of how she came to be. We're already shaking with fear thinking of what this movie could bring. Yet, we know we will be lining up for this one too, as the horror movies to watch in August 2017 just keep coming.
5
100 Tula Para Kay Stella
Release: August 16, 2017
Starring: JC Santos, Bela Padilla
Director: Jason Paul Laxamana
A new romantic Filipino tale is yet to make us all fall in love again. Fidel (JC Santos), a college student who constantly stutters, meets Stella (Bela Padilla), an amateur rock band singer who happens to be already involved with another man—ouch! To woo her heart, Fidel decides to write 100 poems for Stella. When speech fails, will the written word suffice to make somebody fall in love? Director Jason Paul Laxamana, who first got his big break in Cinemalaya film festival, is raising the local movie banner high again!
READ: Breakthrough Of Philippine Indie Films Through Cinemalaya
Didn't we say August is going to be a sampler? It's going to be a wild ride of action, comedy, romance, and horror in this shebang of movies to watch in August 2017! We're excited to catch all these movies this month plus this year's Cinemalaya entries! Tell us which ones you're looking forward to through the comments below.