8 Sacred Truths All Jollibee Lovers Know To Be True
If we were to list down the best things about being a Filipino, it'd include the year-round summer, the warm smiles, and of course, Jollibee. The local fast-food chain is indeed a national treasure. Jollibee lovers (a demographic that includes pretty much everyone) can attest to this. From their local takes on the typical fast-food fare to their classic menu staples, Jollibee's flavors are unmistakable and inimitable.
Here are a few golden truths that all Jollibee lovers hold sacred:
1
There is no greater joy than Chickenjoy
Arguably the star of Jollibee's menu and the center of most of its ad campaigns, Chickenjoy is the fast-food fried chicken of everyone's dreams. With its crisp, flavorful skin and its juicy meat, it has ruined many a diet. At the same time, it's instantly converted even clueless newbies into dedicated Jollibee lovers.
2
Especially if it's Spicy Chickenjoy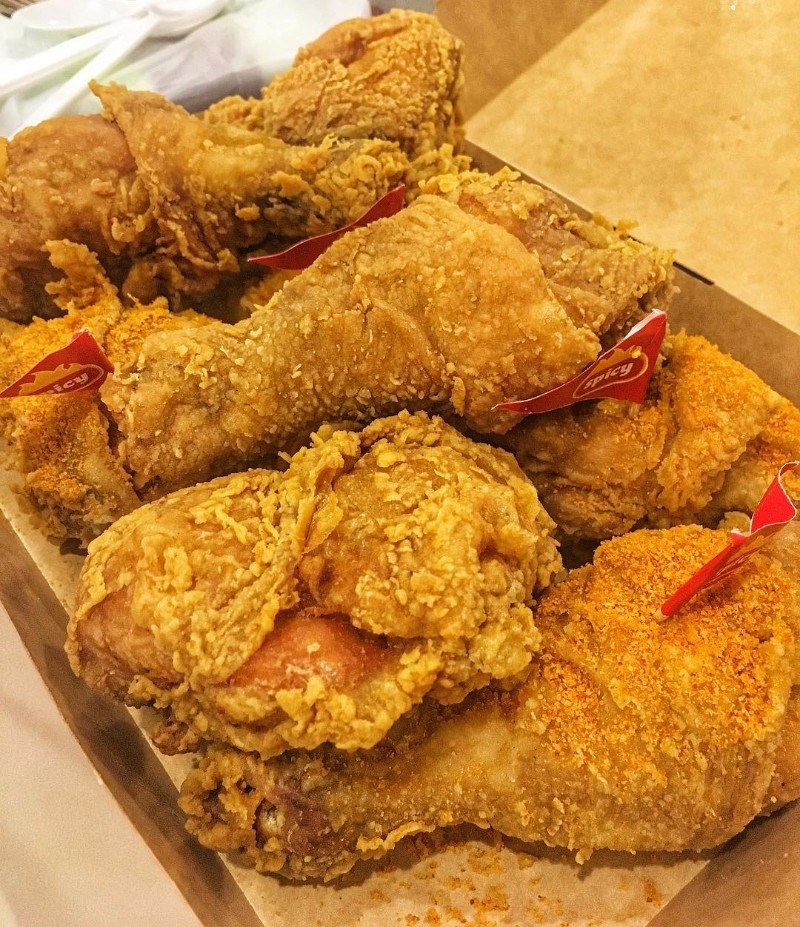 If you try the Chickenjoy and think it can't get any better than that, wait 'til you try the Spicy Chickenjoy. Any fried chicken that can take on a spicy kick and still taste just as good is definitely unique.
3
There is a certain kind of happiness that only comes from Burger Steak
It is distinctly Filipino to eat everything with rice, and burger patties are no exception. Jollibee's patties are so flavorful that they work better outside of the burger than in it. They're best when covered in mushroom gravy and eaten with steaming white rice.
4
Especially Ultimate Burger Steak
Bless the genius who thought of adding gravy-soaked fries and a fried egg to the standard burger steak serving. Yes, it sounds like a manic idea, but anyone who's tried it is sure to become part of the growing legion of Jollibee lovers.
6
And Peach Mango Pie is a little pocket of heaven
From the first bite of that crisp pastry to the perfect blend of tartness and sweetness of the peach mango filling, every bit of it just makes you feel #blessed. The Peach Mango Pie is the go-to dessert for Jollibee lovers, and sweet tooths alike.
7
Jolly Palabok is comfort food for homesick Pinoys
The spaghetti and fried chicken are all well and good, but for Filipinos who are craving for a taste of home, it's the Jolly Palabok that hits the spot. There's a reason why Jollibee branches pop up wherever there is a sizeable population of Filipinos, no matter where in the world it may be.
8
In a world of fast-food, Jollibee will always be the beeda
No matter how many international fast-food chains set up shop in the Philippines, Jollibee has always remained to be the top. And all Jollibee lovers can list down endless reasons why. It manages to strike a perfect balance between well-loved Filipino flavors and the universal appeal of fast-food.